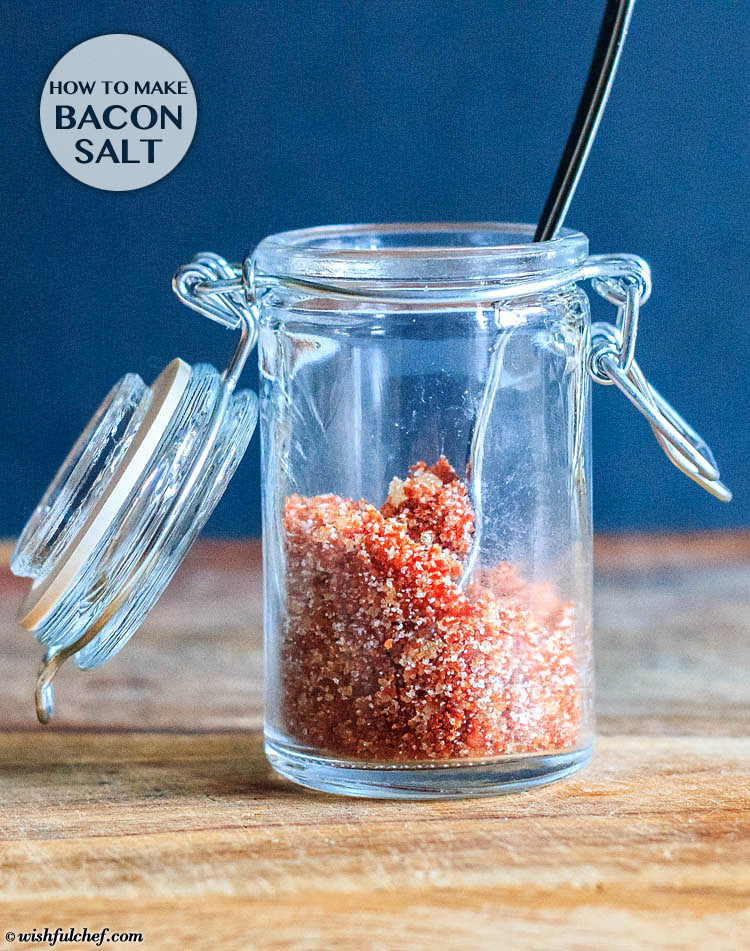 Ahh I love bacon…OK, only on occasion and primarily to add flavor to dishes like pancake syrup (yes, seriously!) and homemade gelato (yes, seriously!!). My bacon salt recipe is one of Wishful Chef's most popular posts, and I think for good reason. It's easy to make and allows you to have a little taste of bacon on things like chips, popcorn, tater tots or even cookies! Just in time for Superbowl Sunday!
If you love the taste of bacon and wish everything tasted like it, then this recipe is for you! Bacon salt is a simple seasoning that can bring so much flavor to a dish. And sorry to mislead you with the title but I actually used prosciutto to make the 'bacon' salt. I prefer using prosciutto slices because of their delicate and intense flavor. They're paper thin, not as fatty and get extremely crisp and flaky after they're baked. But if you don't have prosciutto, bacon works just as well.

Add in any salt you like. I like coarse sea salt because you can alter the size of the crystals to your taste while grinding the mixture. Flaked sea salt also works nicely. Use the bacon salt to top on eggs, roasted vegetables, potato chips and dare I say, ice cream! We've been using it almost everyday since I made it because it's that good.

Click for recipe…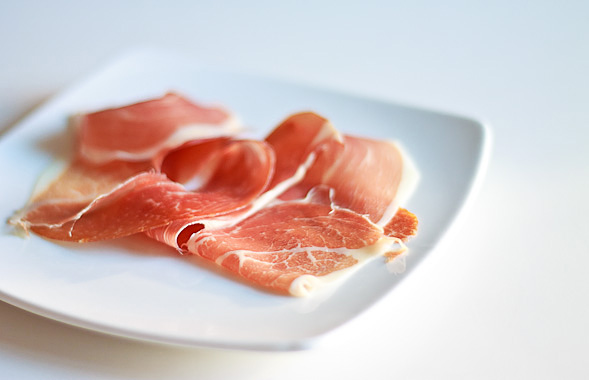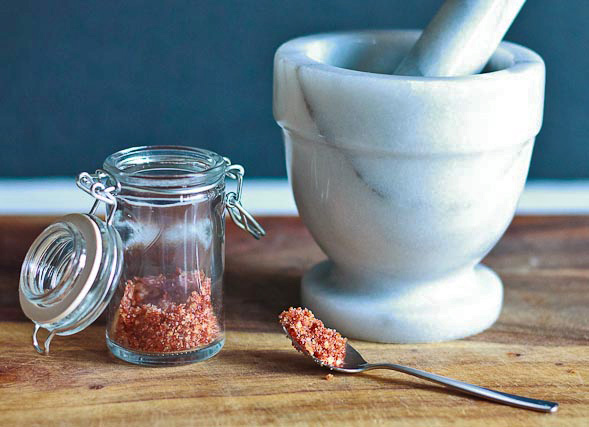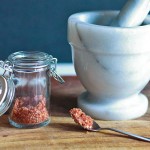 How to Make Bacon Salt Recipe

2-3

prosciutto or bacon slices

1 teaspoon

coarse sea salt, or half teaspoon fine
Heat oven to 375°F.
Place prosciutto slices on a baking sheet and cook for 20-25 minutes, until crisp. Let the prosciutto rest outside on paper towels to absorb the oil. With the paper towel, pat off excess oil.
Break prosciutto into small pieces and place in a mortar and pestle. Crush into small pieces, then add salt and grind until salt breaks into smaller pieces and mixes in with the prosciutto. Store in an airtight container in the fridge.
Total Time: 30-35 minutes
Yield: makes about 1/4 cup


print recipe
Note: This post contains affiliate links
[if you enjoyed this post, please sign up for my newsletter to get the latest recipes]