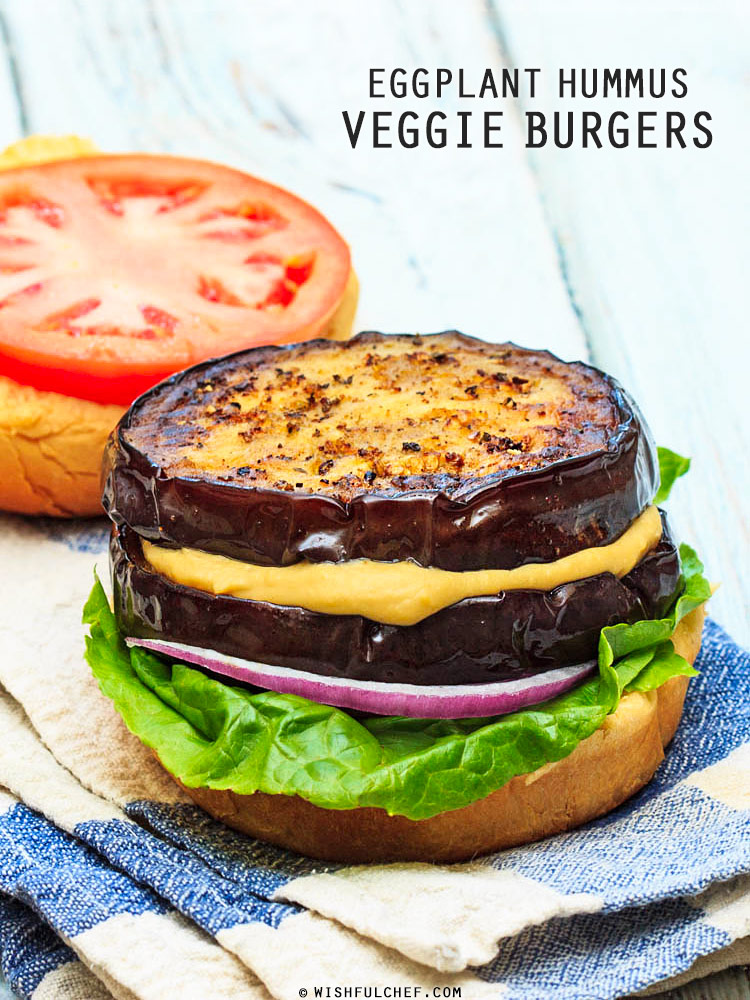 It's that time of year again to crank out the charcoal! My husband and I are enjoying our new garden space and have been grilling with friends every weekend. My friend Diana and I experimented with different ingredients to put on the grill like Lacinato kale and even Asian dumplings! The dumplings didn't turn out too well but the kale tasted delicious, I highly recommend it. This new burger recipe was an idea I thought of because we were eating way too much meat. I wanted something light, but still really wanted to eat a burger! It's great for your vegetarian friends and also an incredibly simple and healthier alternative to a filling meaty burger.

These Eggplant Hummus Veggie Burgers are my submission for #BurgerWeek over on NoshOnIt. Be sure to scroll down and check out other unique burgers from top food bloggers, plus a Broil King gas grill giveaway!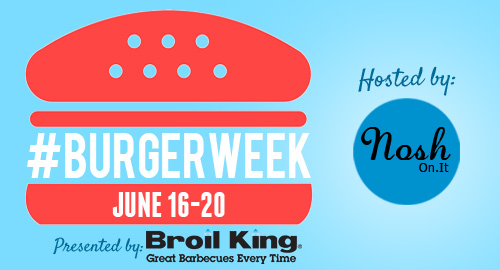 Check out today's other fabulous #BurgerWeek contributions from top bloggers!
Garnish with Lemon • Chocolate Moosey • Today's Nest • Fork Vs Spoon • A Clean Bake • Take a Megabite. And for all your burger cravings, there's also a Pinterest Board devoted to #BurgerWeek!
Do you want to become a grilling pro? Need a new grill? #BurgerWeek sponsor Broil King wants to give you the chance to win one of their high-performance gas grills (a $549+tax value) plus burger grilling accessories to use in your home!
Made entirely in North America, every one of Broil King's gas grills are made of the highest-quality materials and engineering that allows you the versatility to sear the perfect burger or steak, roast chicken or vegetables, or even bake a dessert right on the grill. Their grills are already in more Canadian backyards than any other brand and they're available in the U.S. at Lowe's and many other retailers! To enter to win your own Broil King grill, just click on the banner below.


Click for recipe…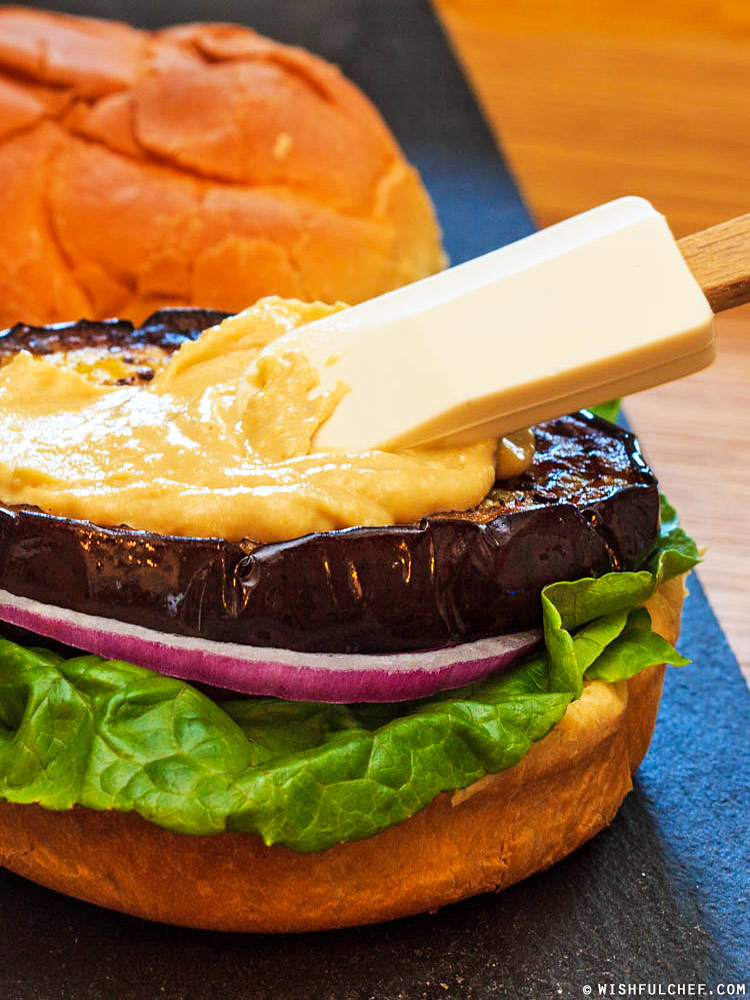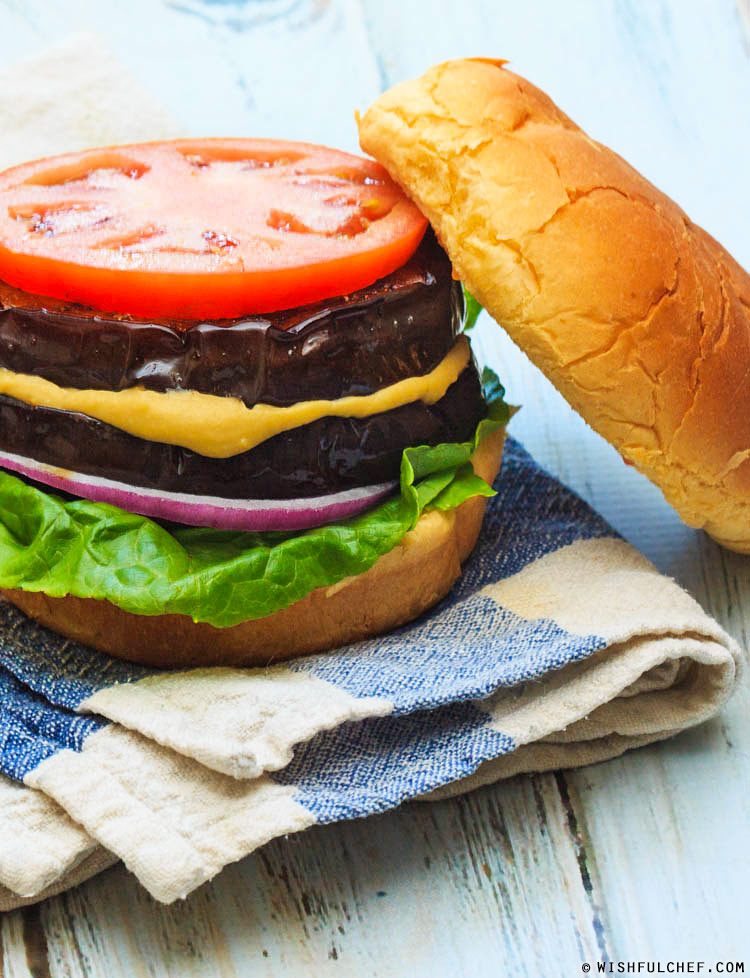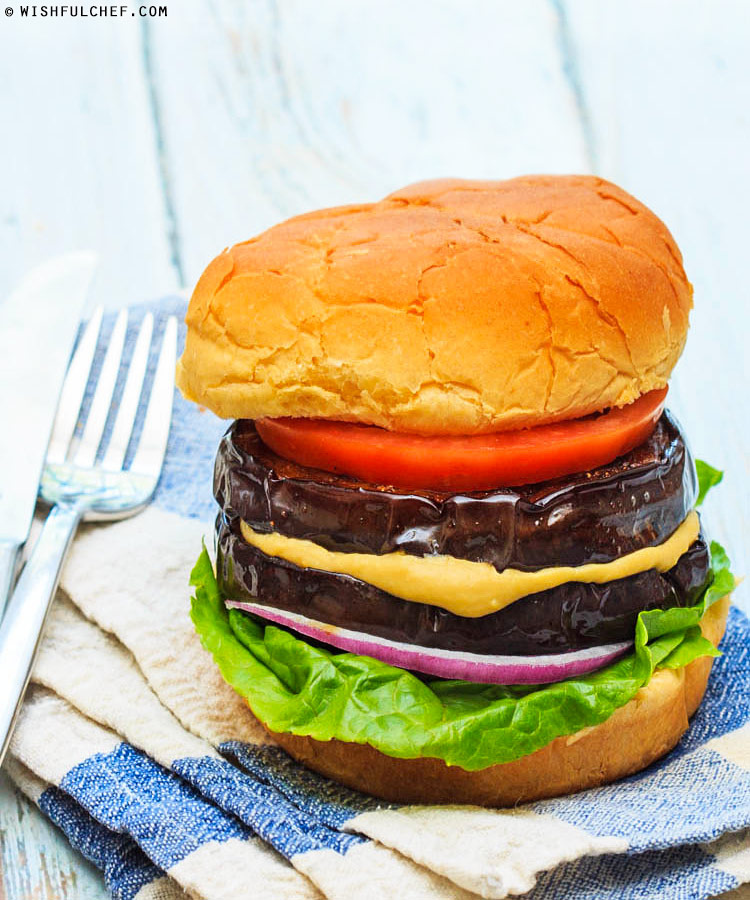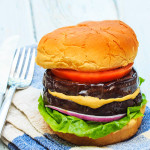 Eggplant Hummus Veggie Burgers
olive oil

4 thick slices of

eggplant

1/2 teaspoon

paprika

1/2 teaspoon

garlic powder

2 teaspoons

oregano

1/2 teaspoon

salt

1/4 teaspoon

pepper

2

hamburger buns

lettuce leaves

red onion slices

hummus

tomato slices
Sprinkle eggplant slices with salt and let stand for 30 minutes, then pat dry.
In a small bowl, stir together about 2 tablespoons of olive oil, paprika, garlic powder, oregano, salt and pepper. Brush each side of the eggplant slices. Heat a pan or BBQ grill and cook each eggplant slice for 3-4 minutes per side.
Toast or grill the buns. Top the bottom buns with lettuce, onion slices and eggplant slice, then spread desired amount of hummus. Top with another eggplant slice, tomato slice and the top of the bun. Or use your preferred toppings, enjoy!
Total Time: 15 minutes (plus 30 minute waiting time)
Yield: makes 2 servings


print recipe
[if you enjoyed this post, please sign up for my newsletter to get the latest recipes]