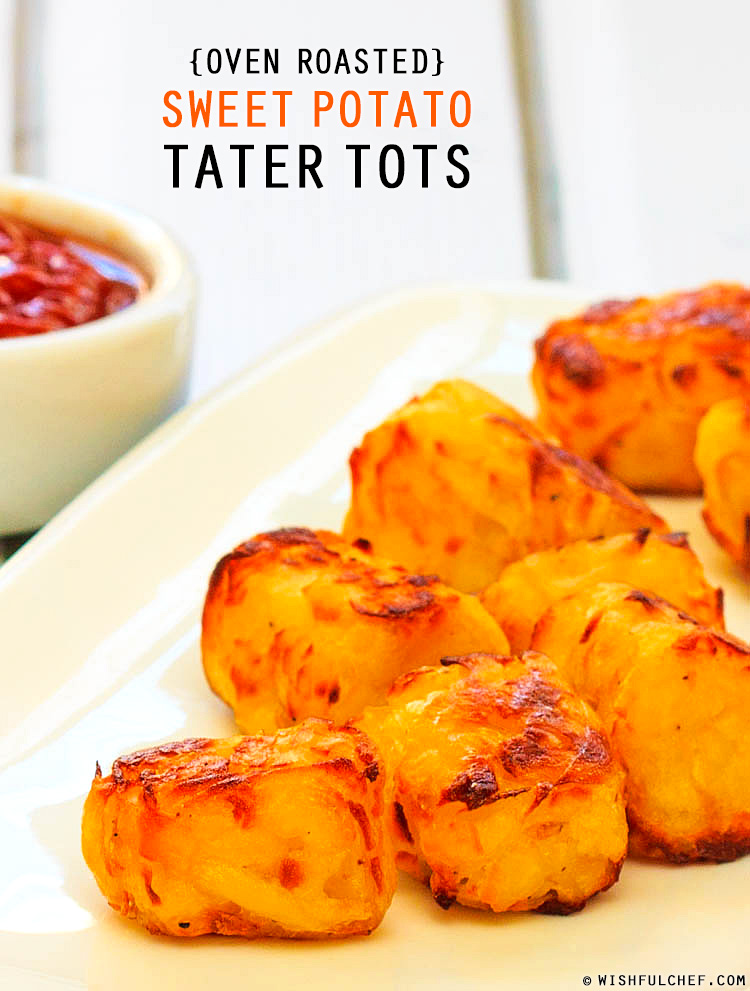 A few months ago I posted a homemade tater tots recipe and it turned out to be a huge success! This time around I wanted to try another version using healthy sweet potatoes. And…wow, let's just say I feel really sorry for my husband…because I ate them all! Believe me, homemade tater tots are so much better than store-bought and I'm never turning back.

Like in my original recipe, I cook the potatoes first and then form them into cylinders and bake. I like to use a Silpat sheet for baking so the tots come off the pan nicely and it's also easier to clean up, but parchment paper also works. Serve with ketchup or your favorite dipping sauce and enjoy!

Click for recipe…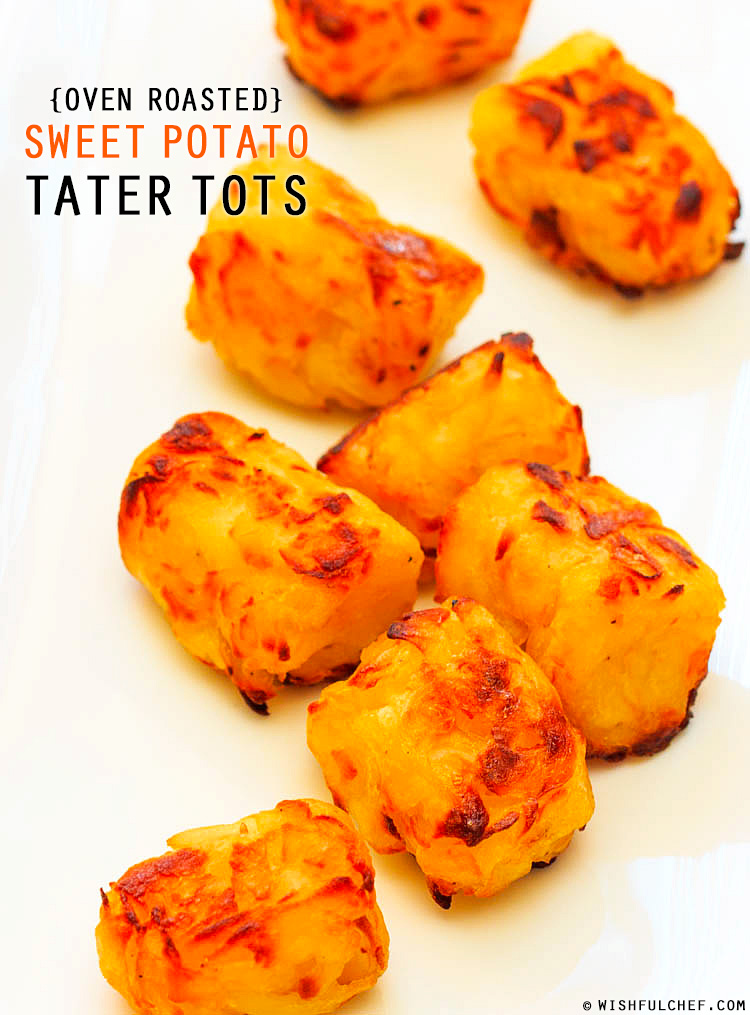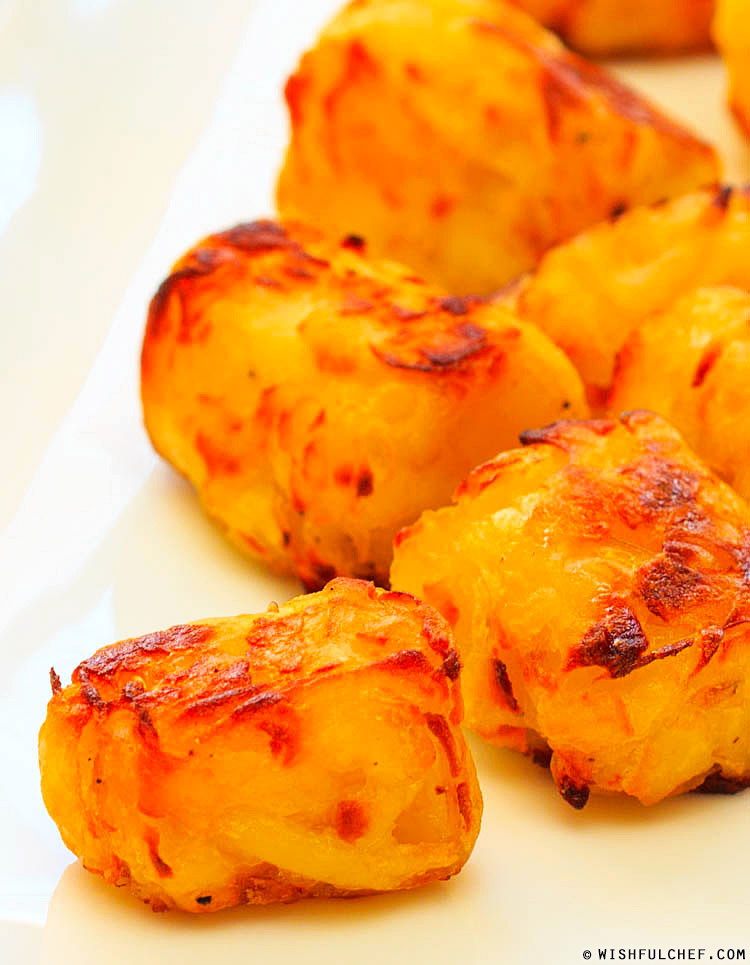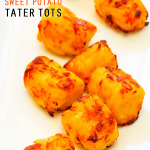 Homemade Oven Roasted Sweet Potato Tater Tots
3-4

cooked sweet potatoes

1 teaspoon

salt, to taste

1/2 teaspoon

pepper, to taste

olive oil
Depending on your oven, preheat to 425-450°F. Line a baking sheet with foil, parchment paper or (my preferred way!) Silpat to prevent the tots from sticking and set aside.
Peel and boil potatoes in salted water for 15-20 minutes until cooked, then drain. Grate the sweet potatoes and place in a bowl. With your hands, carefully stir in salt and pepper and form the mixture into balls or small cylinders and place on a sheet pan. Spray or drizzle olive oil over top. Cook tater tots for about 15 minutes on each side until golden and crisp on the outside.
Total Time: 60 minutes
Yield: makes about 6-8 servings


print recipe
Note: This post contains affiliate links
[if you enjoyed this post, please sign up for my newsletter to get the latest recipes]