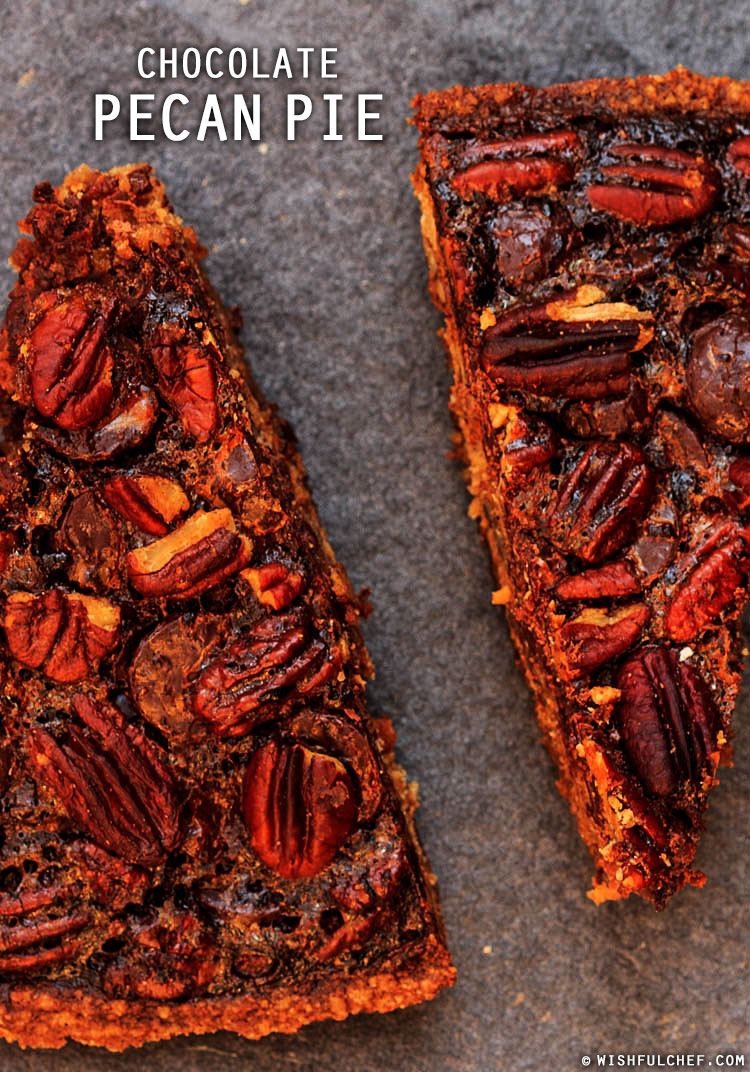 When we visit my family in Pennsylvania, sometimes we stop by the Amish store to pick up a few of their baked goods. One time we got a freshly baked pecan pie and wow, it was AMAZING. We finished it that night and it instantly became my husband's favorite pie. I searched for recipes but realized most pecan pies are made with a TON of sugar. My recipe is definitely on the healthier side, however, I still used more sugar than I typically do. But I mean c'mon, we can indulge a little once in a while right?? 😉

Typically pecan pie is baked with corn syrup or butter but I substituted with some agave nectar and coconut oil, plus a nice little chocolate surprise. Serve the pie with a dollop of whipped cream or a scoop of vanilla ice cream.

Click for recipe…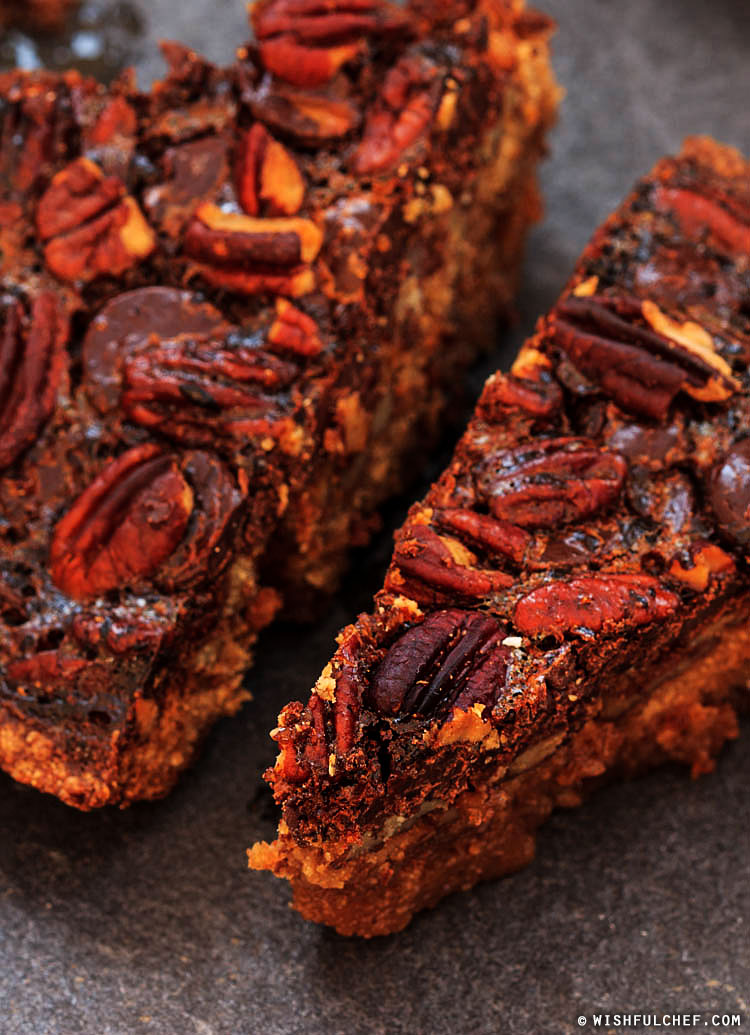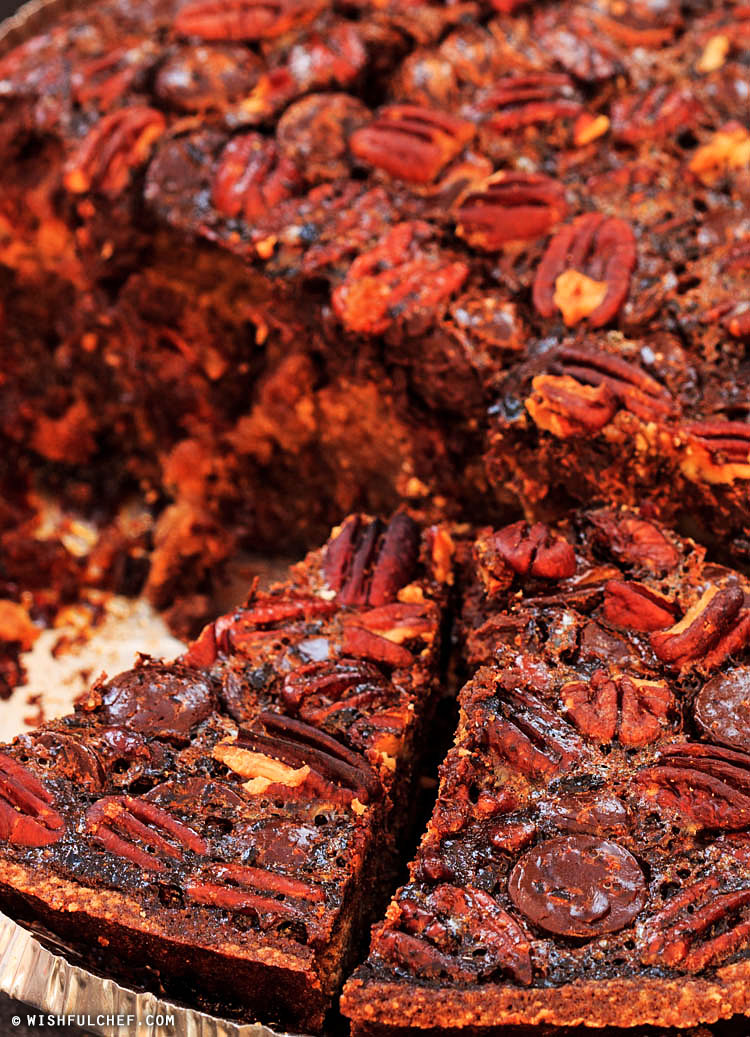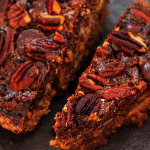 Healthier Chocolate Pecan Pie
unbaked 9-inch pie shell

2 cups

pecans

3/4 cup

dark chocolate chips

3 large

eggs

1 tablespoon

whole wheat flour

3/4 cup packed

light brown sugar

2 tablespoons

agave nectar

1/4 cup

coconut oil, melted

1 teaspoon

vanilla
Preheat oven to 350°F. Spread about 1 1/4 cups of the pecans on the bottom of your pie shell. Sprinkle the chocolate chips over top and set aside.
Whisk together the eggs, flour, brown sugar, agave, coconut oil and vanilla. Pour the mixture over the pecans and chocolate chips. Sprinkle remaining pecans over top. Bake for 40-45 minutes, or until the center is set.
Total Time: 50 minutes
Yield: makes 10 servings


print recipe
[if you enjoyed this post, please sign up for my newsletter to get the latest recipes]