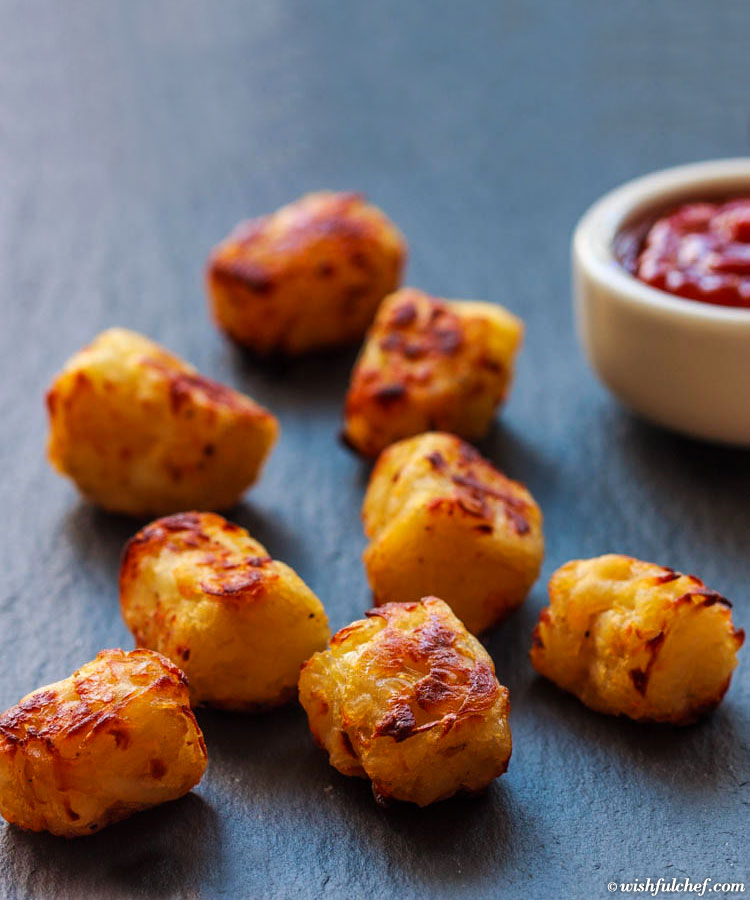 Why have I waited so long to make homemade tater tots? They're SO much better than the frozen ones you buy at the store. I knew from the moment I was assembling them that this recipe would be a winner. These tater tots are perfectly fluffy on the inside and golden brown and crisp on the outside. Plus they're healthier, baked and not fried with only a handful of ingredients: potatoes, olive oil, salt and pepper.

Russet or red skinned potatoes are great for this recipe (I used red) but I'm sure any variety will work fine. If you have a hard time making cylinder shapes, try mashing the grated potatoes a little. (Tip: Use the course surface of your grater). And keep an eye on the tater tots while roasting so they don't burn. Give this recipe a try, I promise you will not be disappointed! Serve with ketchup of your favorite dipping sauce.

Click for recipe…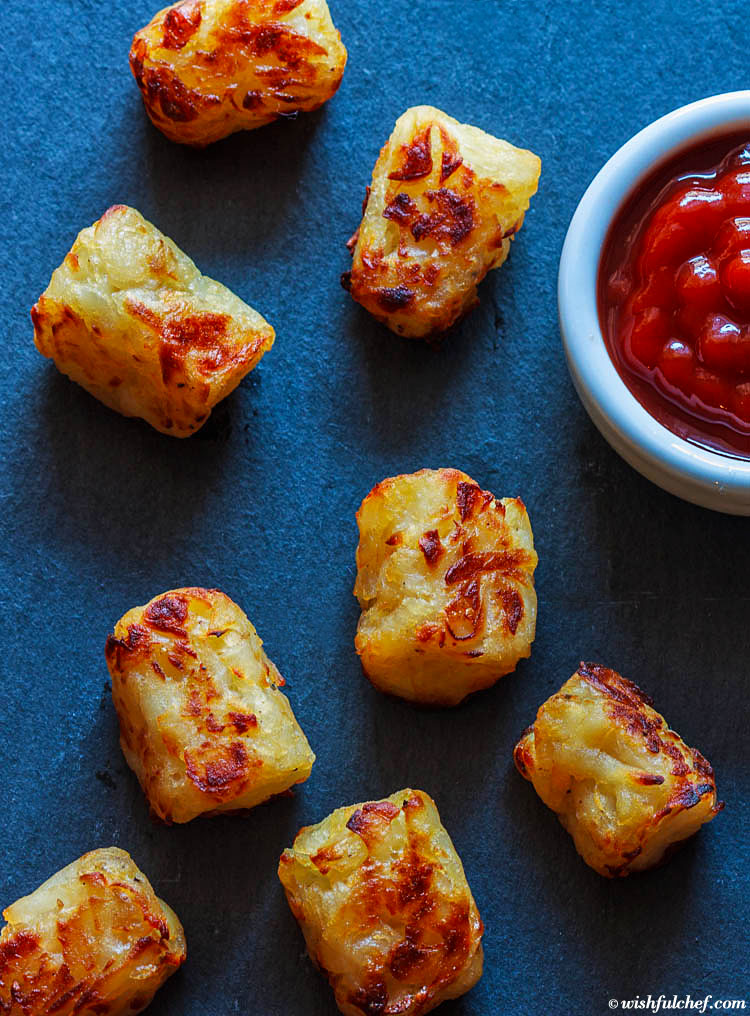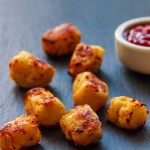 Homemade Oven Roasted Tater Tots
3-4

cooked potatoes

1 teaspoon

salt, to taste

1/2 teaspoon

pepper, to taste

olive oil
Depending on your oven, preheat to 425-450°F. Line a baking sheet with foil, parchment paper or (my preferred way!) Silpat to prevent the tots from sticking and set aside.
Peel and boil potatoes in salted water for 15-20 minutes until cooked, then drain. Grate the potatoes and place in a bowl. With your hands, carefully stir in salt and pepper and form the mixture into balls or small cylinders and place on a sheet pan. Spray or drizzle olive oil over top. Cook tater tots for about 15 minutes on each side until golden brown and crisp on the outside.
Total Time: 60 minutes
Yield: makes about 6-8 servings


print recipe
Note: This post contains affiliate links
[if you enjoyed this post, please sign up for my newsletter to get the latest recipes]