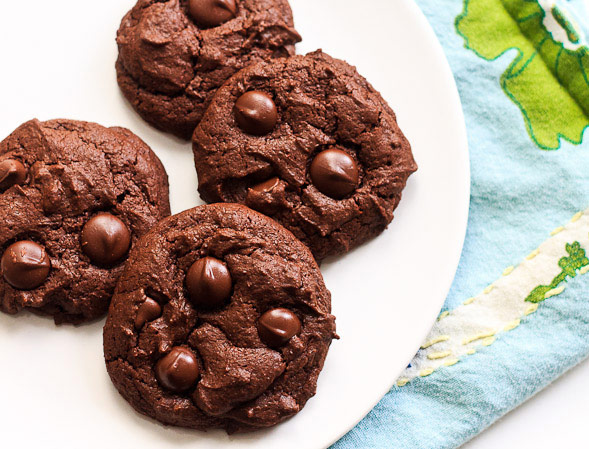 For the next installment of our holiday cookie GrubKit, I decided on a chocolate chip cookie with a kick. This recipe is perfect for the chocaholics out there. It's decadent, moist with a brownie-like texture and added spice from cinnamon, ancho chili and cayenne. Two other recipes that will be part of this holiday cookie recipe kit are Appetite for China's Green Tea Shortbread and my Cranberry Pistachio Biscottis.

To melt the chocolate and butter mixture for this recipe I simply microwaved it on low, however, you can use the traditional method in a bowl over simmering water if you prefer. We like these cookies pretty spicy but adjust the amount of cayenne pepper to your taste. Serve with a glass of cold milk.

Click for recipe…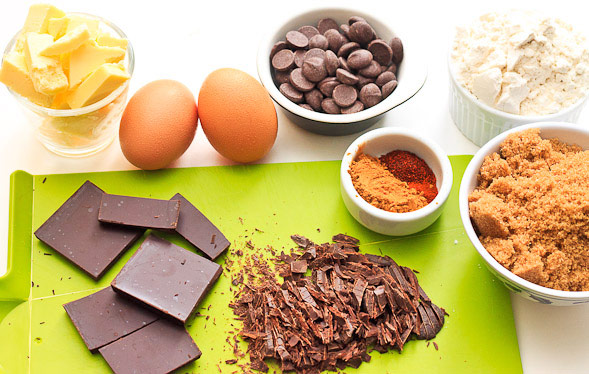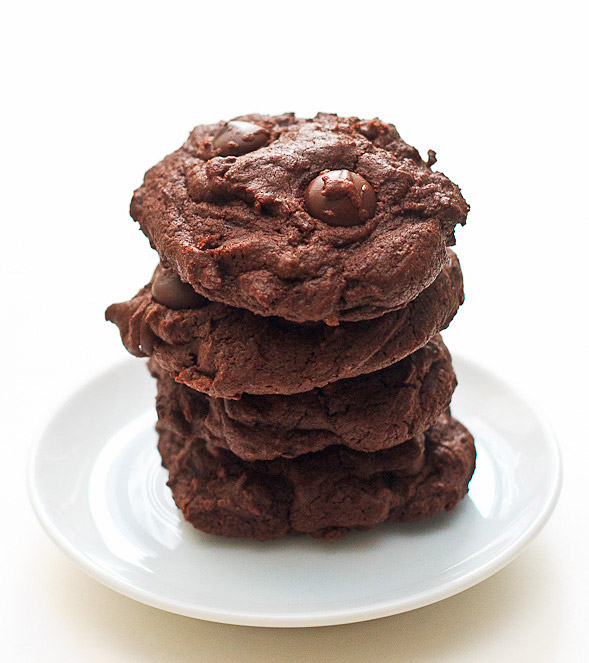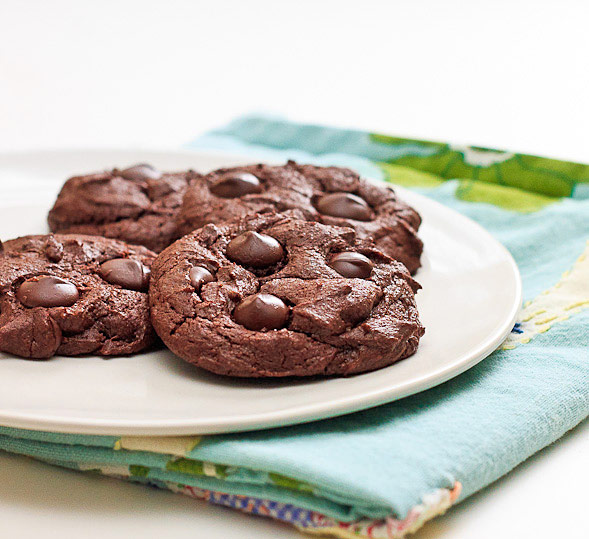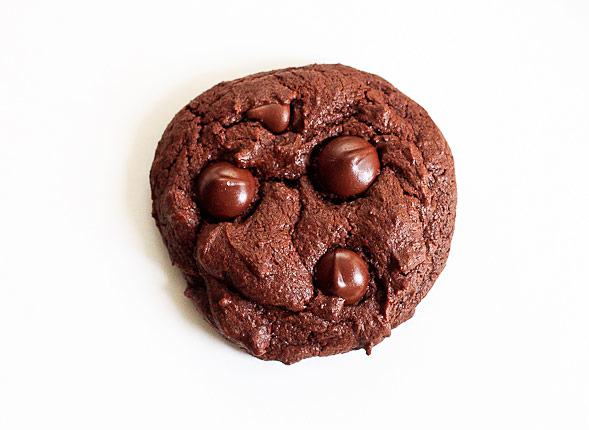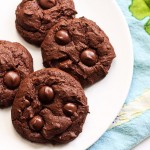 Mexican Hot Chocolate Chip Cookies

3 ounces
unsalted butter or coconut oil
3 ounces
good quality unsweetened chocolate, coarsely chopped
1 cup
light brown sugar, packed
1/4 cup
granulated sugar
2 teaspoons
vanilla
2
eggs
3/4 cup
flour
1/2 cup
unsweetened cocoa powder
3/4 tablespoon
ground cinnamon
1/2 teaspoon
ancho chili powder
1/2 teaspoon
baking soda
1/2 teaspoon
salt
1/4 teaspoon
cayenne pepper, or to taste
1/2 cup
chocolate chips
Preheat oven to 325° F. Using a microwave, melt butter and unsweetened chocolate in a microwave-safe bowl on low heat and stir on and off until smooth. Cool mixture to room temperature.
In a bowl, mix brown sugar, granulated sugar, vanilla extract and eggs until smooth. Stir in the chocolate mixture. In another bowl sift together flour, cocoa powder, cinnamon, ancho chili, baking soda, salt and cayenne pepper. Add the dry ingredients to the wet batter and mix until well combined. Fold in the chocolate chips.
Drop dough into heaping tablespoon sized balls onto a parchment or silpat-lined sheet pan. Leave about 2 inches spaced between each cookie. Bake for 13-15 minutes. Place cookies on cooling rack before serving, about 10 minutes. Cookies can be stored in an airtight container for up to three days but best eaten on the day they were baked.
Total Time: 70 minutes
Yield: makes about 2 dozen cookies


print recipe
[if you enjoyed this post, please sign up for my newsletter to get the latest recipes]