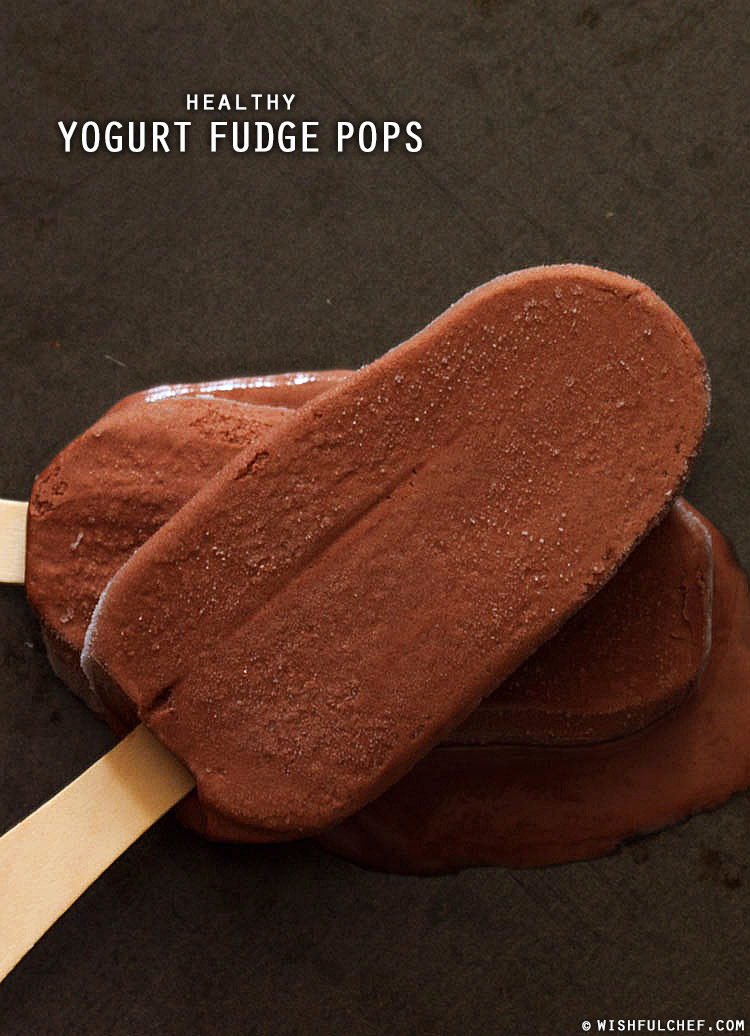 Summer is here…..I thought it would never come! In my previous post I mentioned that we moved into a new apartment. We love it and there's so much more space. Plus it came with a HUGE private garden and we've been eating out there almost every night. Since it's finally warm outside, I wanted to try to make an easy recipe for fudge popsicles, because who doesn't love to eat them during summer, right? Here is my healthy version made with Greek yogurt which makes them so deliciously creamy. Enjoy!

My homemade fudge pops are healthy, made with yogurt, dark chocolate and agave…and like I said, super creamy. As I was taking my photos I had to be quick because they started to melt! But that was easily resolved since we ate them right after. 😉

Click for recipe…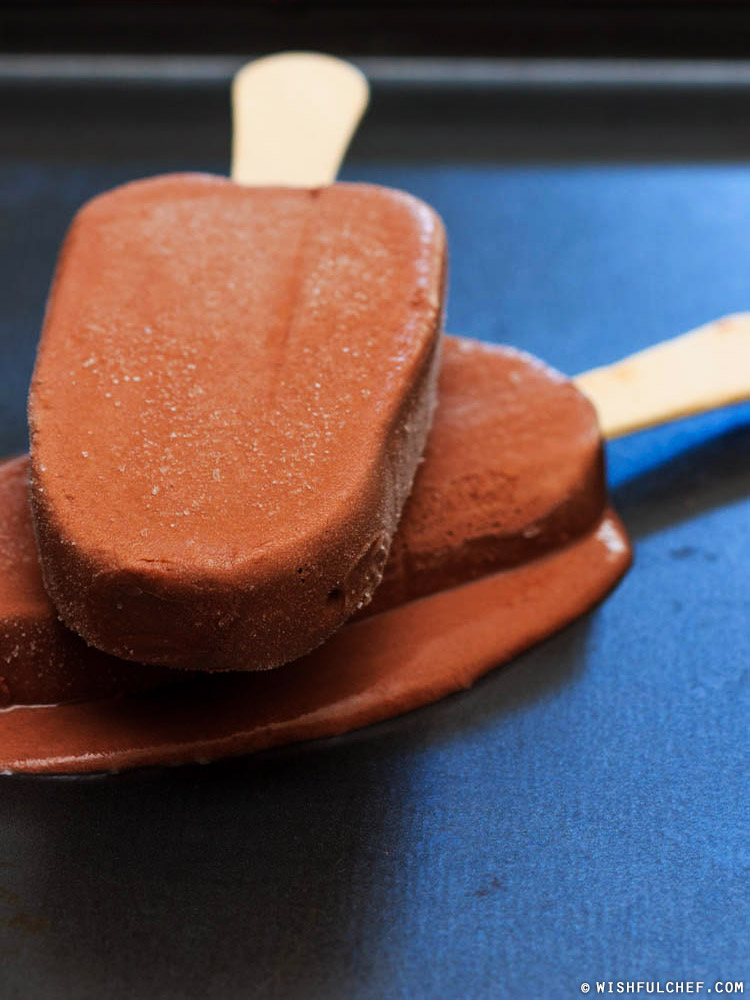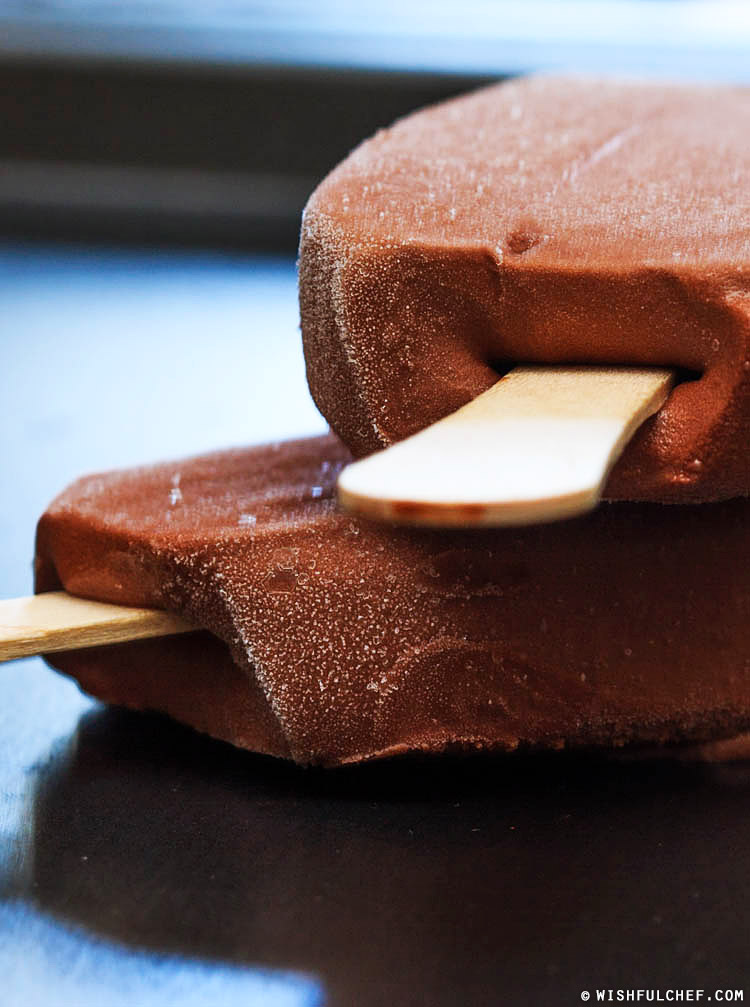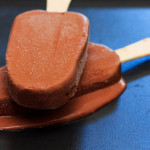 Healthy Yogurt Fudge Pops
8 ounces

dark chocolate chips

1 1/2 cups

milk (regular or almond)

1/3 cup

unsweetened cocoa powder

1-2 tablespoons

agave nectar

1 teaspoon

vanilla

1/4 teaspoon

salt

1 cup

Greek yogurt
Place chocolate chips into a glass mixing bowl and set aside.
Over medium heat, combine milk, cocoa, agave, vanilla and salt in a medium saucepan. Whisk until the cocoa is dissolved and mixture comes to a simmer, about 5 minutes. Remove from heat and pour over the chocolate chips. Let the mixture stand for a few minutes, then whisk until the chocolate is melted. Whisk in Greek yogurt until smooth and blended well. Cool completely.
Divide the mixture evenly among your popsicle molds. Freeze until solid, at least 5 hours. Before serving, run the popsicle molds under hot water to release. These popsicles keep for a long time, about a month.
Total Time: 20 minutes (plus about 5 hours freezing time)
Yield: makes about 8-10 pops


print recipe
[if you enjoyed this post, please sign up for my newsletter to get the latest recipes]
Recipe adapted from the Food Network.