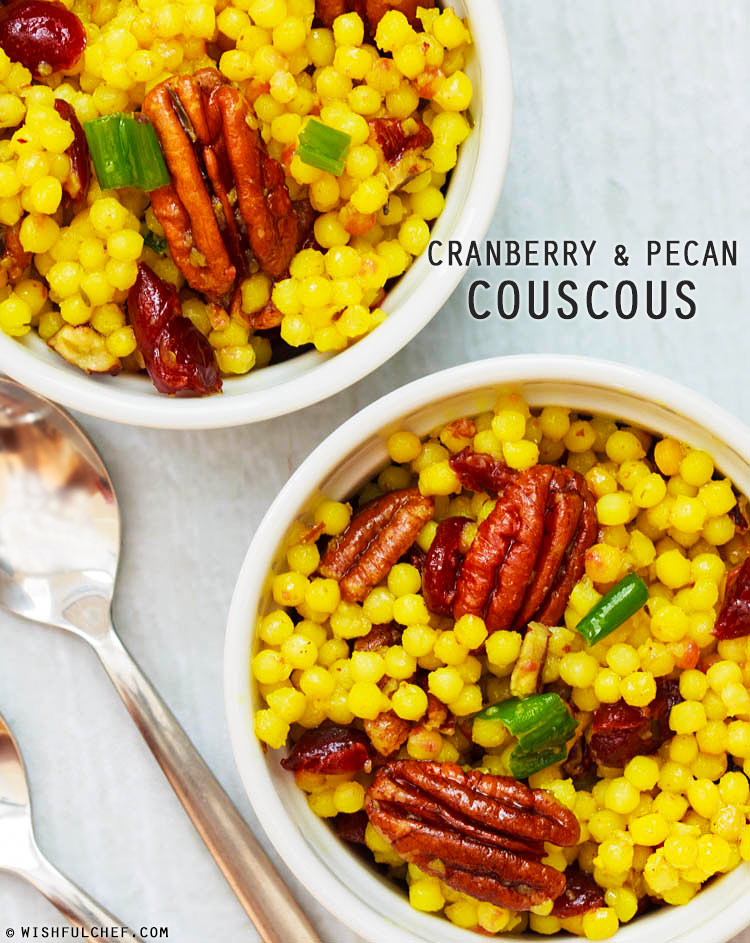 I must admit…I've been neglecting WishfulChef and haven't posted in months! This Summer has been hectic with work, family functions and a trip to Germany, I just didn't find the time. But September has begun and now I can breath and finally post a recipe! So now that Summer is over let's think about the Fall season. My cranberry and pecan couscous is the perfect healthy dish to ease into Autumn weather.

I used Israeli couscous, an Israeli toasted pasta shaped into little balls that's high in fiber. I think couscous is a bit bland, so I like to cook it with different herbs and spices. For this recipe I added a touch of turmeric giving the couscous a golden hue and tossed in a sweet and tangy vinaigrette to balance out the flavors. And the great thing about this dish is you can eat it warm or cold.

Click for recipe…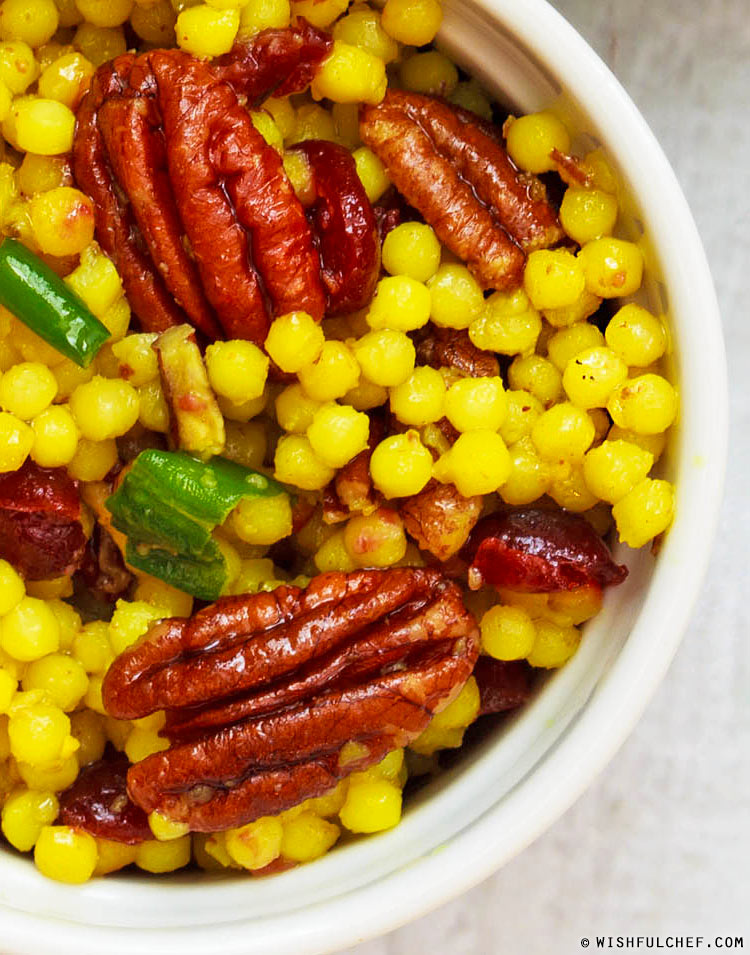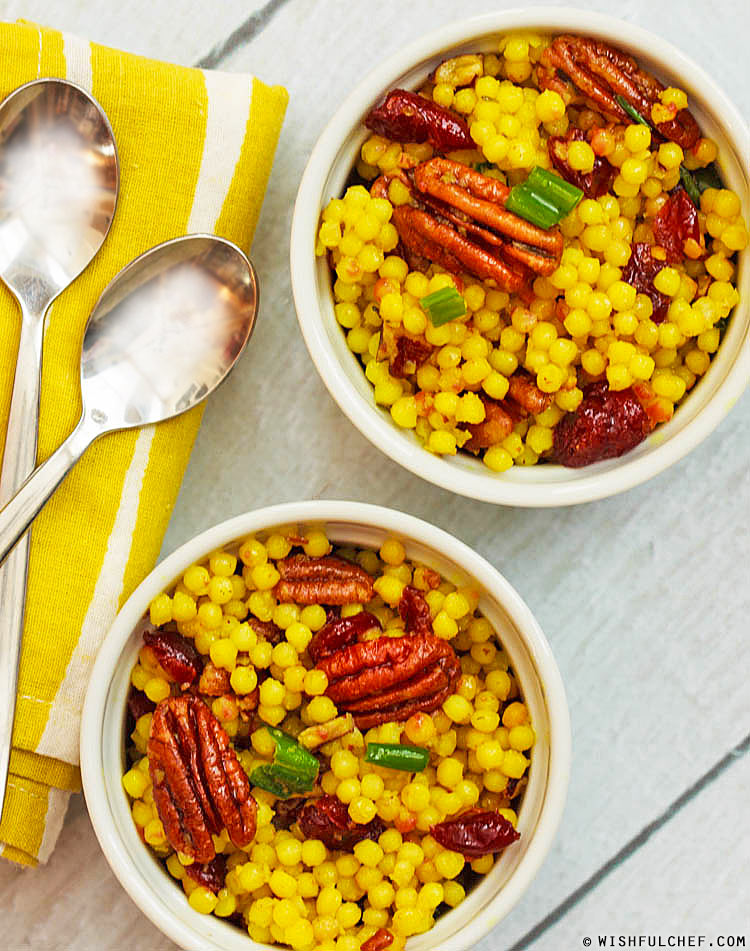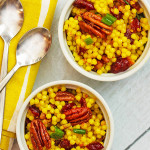 Cranberry and Pecan Couscous with Orange Vinaigrette
1 1/2 cups

vegetable broth

1 cup

Israeli couscous

1/2 teaspoon

turmeric

1 teaspoon

thyme

1 teaspoon

tarragon

3 tablespoons

fresh-squeezed orange juice

2 tablespoons

red wine vinegar

1 tablespoon

honey

4-5 tablespoons

olive oil

1/2 teaspoon

salt

1/4 teaspoon

pepper

1/2 cup

dried cranberries, or to taste

1/4 cup

pecans, or to taste

sliced green scallions
In medium saucepan, bring vegetable broth to a boil over medium-high heat. Stir in Israeli couscous, turmeric, thyme, tarragon and a pinch of salt. Reduce heat and cook for about 10 minutes or until couscous is tender, then drain and place in a bowl.
For the vinaigrette, whisk together orange juice, vinegar, honey, olive oil, salt and pepper. Pour on couscous, then add in cranberries, pecans and green scallions; toss to combine. Serve immediately or eat chilled.
Total Time: 15 minutes
Yield: makes 4 servings


print recipe
[if you enjoyed this post, please sign up for my newsletter to get the latest recipes]