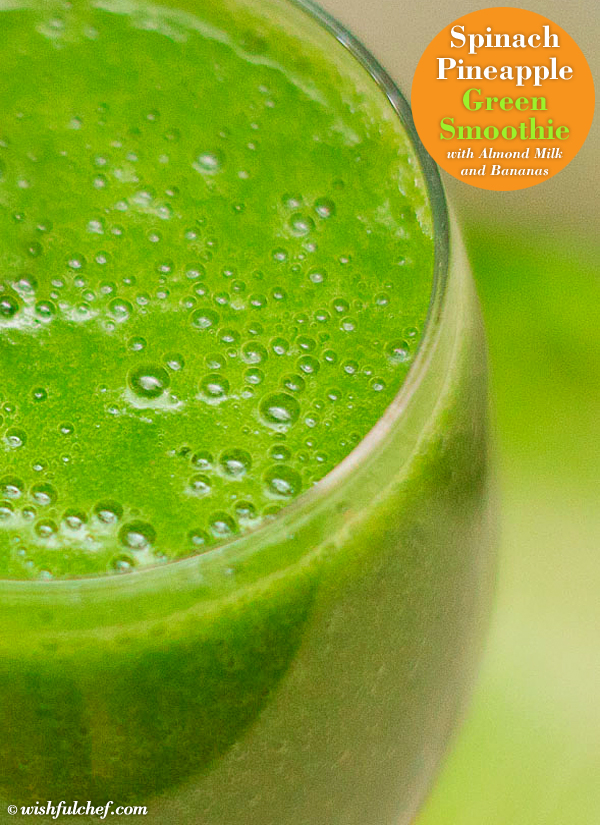 I love mixing tropical fruit into my green smoothies. My latest concoction is this spinach, banana, almond milk and pineapple mix. It turned out to be a super creamy and refreshing green smoothie, perfect for a morning pick-me-up.

Green smoothies are an excellent way to get more nutrient dense greens into your diet. The combination of pineapple and banana is packed with vitamins and nutrients and with the addition of spinach, you know it's a winner.

Click for recipe…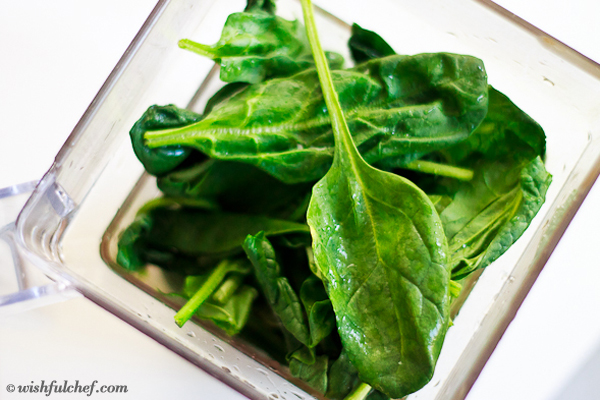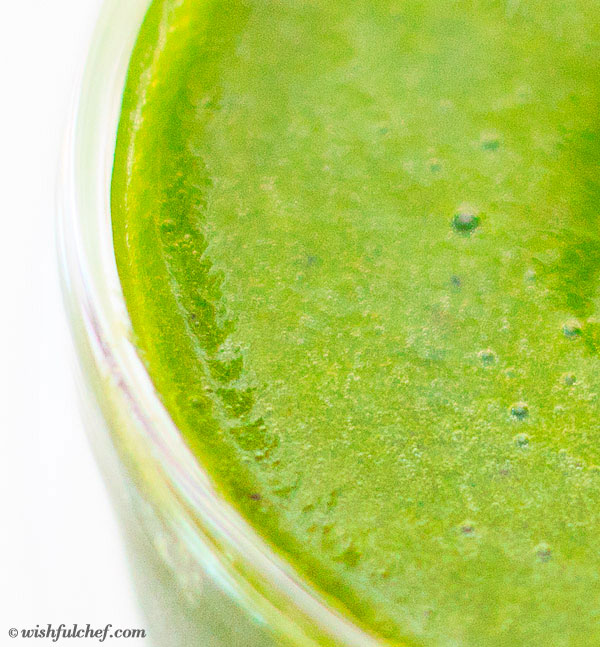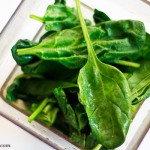 Spinach Pineapple Green Smoothie
1 bunch

spinach

, roughly chopped
1 cup
almond milk
1 whole

banana

, fresh or frozen
3/4 cup

pineapple chunks

, fresh or frozen
1 cup
ice
In a blender, combine spinach, almond milk, banana, pineapple, water and ice. Blend on the highest speed until smooth and creamy.
Total Time: 5 minutes
Yield: makes 3-4 cups


print recipe
[if you enjoyed this post, please sign up for my newsletter to get the latest recipes]