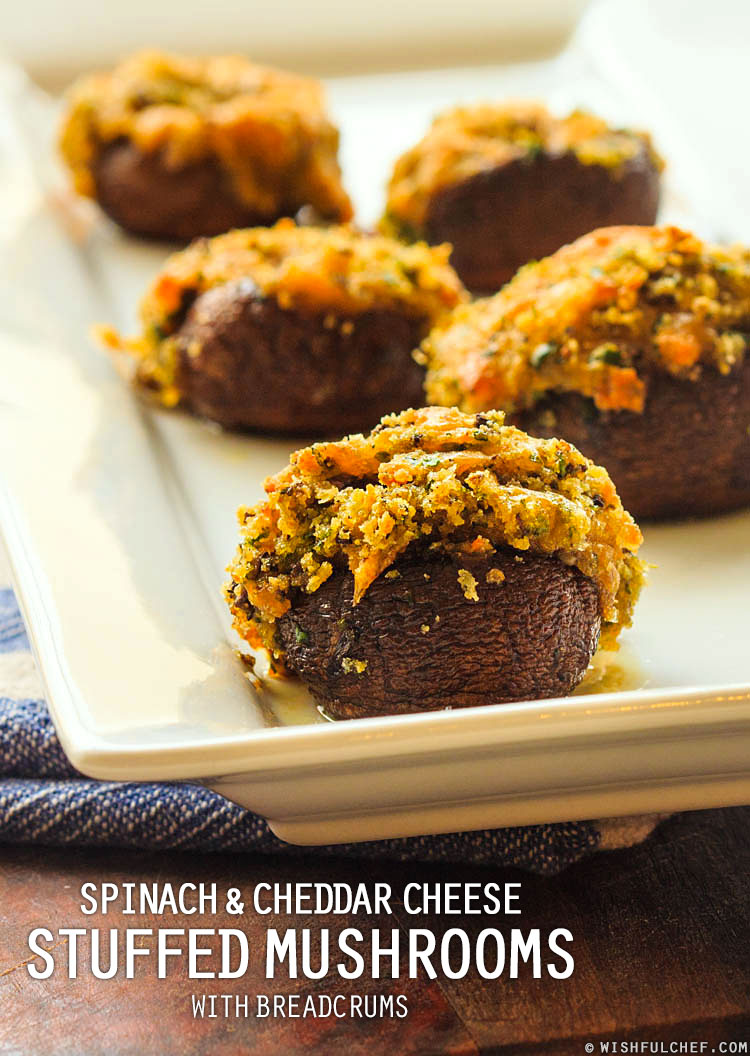 So I know some of you don't like mushrooms a whole lot, and I hear you. I couldn't stand them for the longest time. But this recipe, I guarantee you, will change your perception of mushrooms once and for all! And if you're trying to cut down on meat the way I do and have more veggies in your diet, mushrooms are the way to go. They are the perfect meat replacement with their bold umami flavor. To me, stuffed mushrooms are the perfect appetizer!

These stuffed mushrooms have a nice salty bite from the cheddar, perfectly complimenting the rest of the ingredients. I love serving stuffed mushrooms next to a delicious roast chicken dinner and a big green salad.

Click for recipe…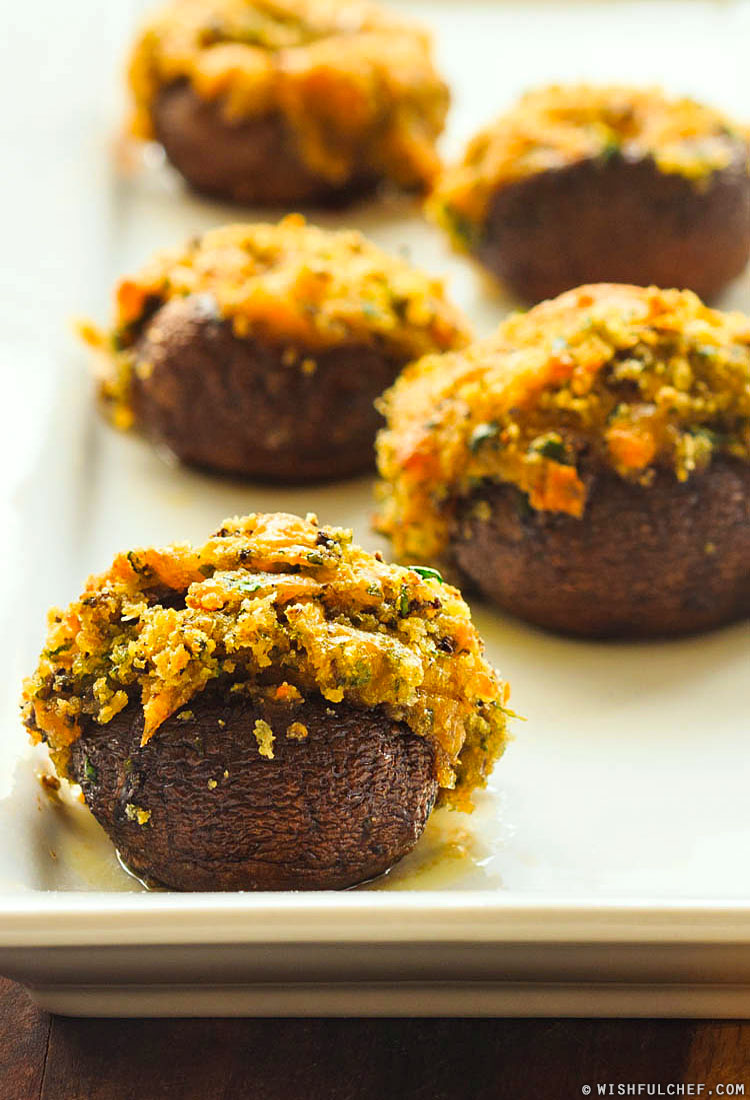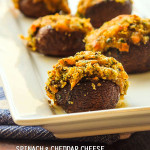 Spinach and Cheddar Cheese Stuffed Mushrooms with Breadcrumbs

olive oil, for drizzling

1 pound

crimini mushrooms, cleaned and stems removed

leftover crimini mushroom stems, finely chopped

4 ounces

cheddar cheese, shredded

1/3 cup

spinach, chopped

2

garlic cloves, chopped fine

1/2 cup

bread crumbs

1/4 teaspoon

salt, to taste

1/4 teaspoon

pepper, to taste
Preheat oven to 350°F.
Line the mushroom caps on a pan and lightly drizzle with olive oil. Combine the chopped mushroom stems, cheddar, spinach, garlic, bread crumbs, salt and pepper into a bowl and mix well. Stuff the mixture into the mushroom caps. Bake for 20-25 minutes, until mushrooms are tender.
Total Time: 30 minutes
Yield: makes about 25


print recipe
[if you enjoyed this post, please sign up for my newsletter to get the latest recipes]