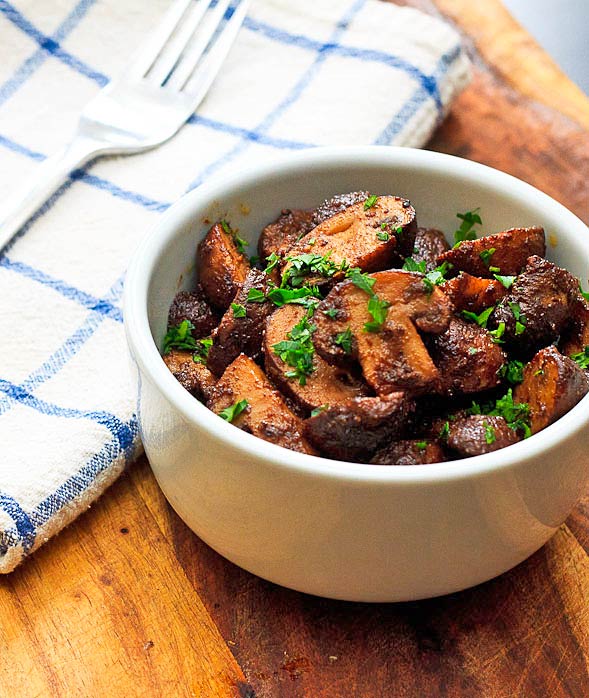 When I was a kid, I wasn't a fan of mushrooms and just the thought of them disgusted me! If my mom added mushrooms to a dish I remember picking each piece out pushing it to the side of my plate. But now that I'm older, I absolutely love mushrooms and cook with them all the time. I usually add some to omelettes, stews or pasta dishes but roasting a big amount in the oven is a favorite of mine. Roasting vegetables is an easy and flavorful shortcut to finishing off any meal. This delicious roasted mushroom dish is seasoned with Moroccan spices with a hint of cinnamon.

This is a wonderful side with roast chicken or grilled meats or fish. You can also just enjoy as an appetizer with a few slices of crusty bread.

Click for recipe…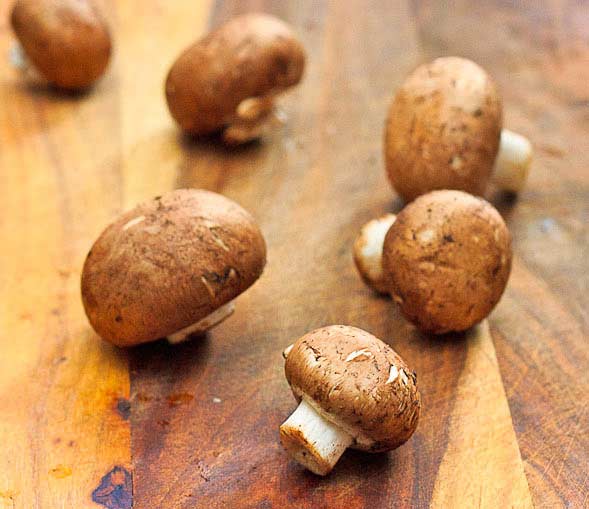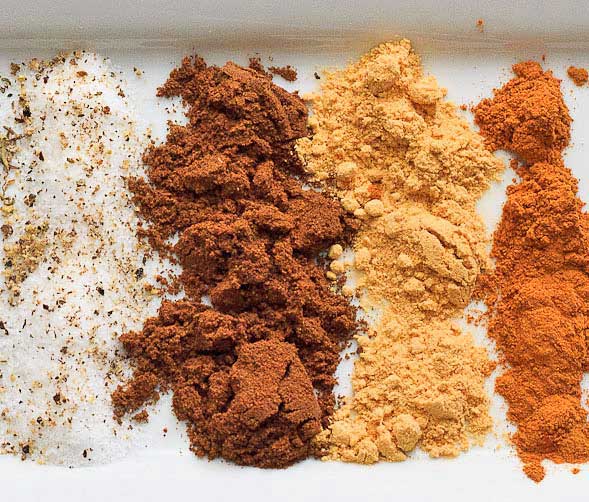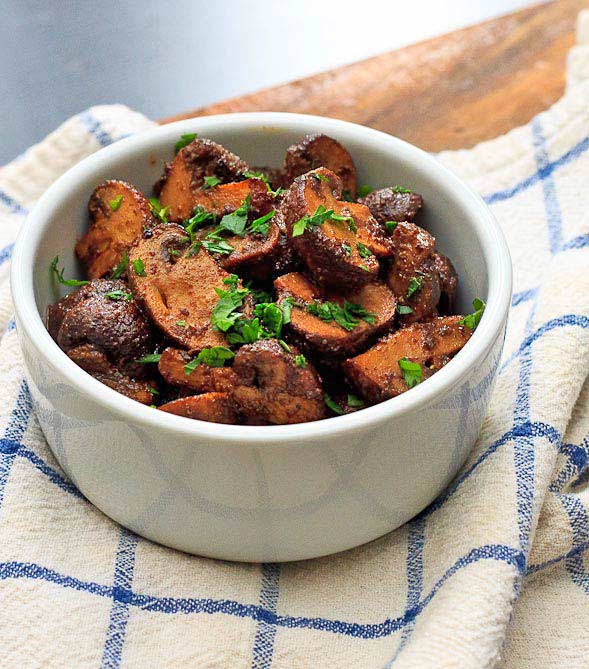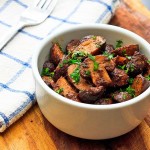 Roasted Mushrooms with Moroccan Spices
4 cups

crimini mushrooms

, cleaned and halved or quartered
1/4 cup
olive oil
1/2 teaspoon
ground cumin
1/4 teaspoon
ground coriander
1/8 teaspoon

chili powder

, or to taste
1/4 teaspoon
paprika
1/4 teaspoon
ground cinnamon
1/2 teaspoon
ground ginger
1/4 teaspoon
salt
1/8 teaspoon
pepper
Preheat oven to 425°F. Cut cleaned mushrooms and place in a bowl.
Drizzle mushrooms with olive oil. Then toss together with spices, salt and pepper. Place mushrooms on to a baking sheet, then roast for 20-25 minutes, tossing around halfway. Garnish with chopped parsley. Serve warm or at room temperature.
Total Time: 30 minutes
Yield: 2-4 servings


print recipe