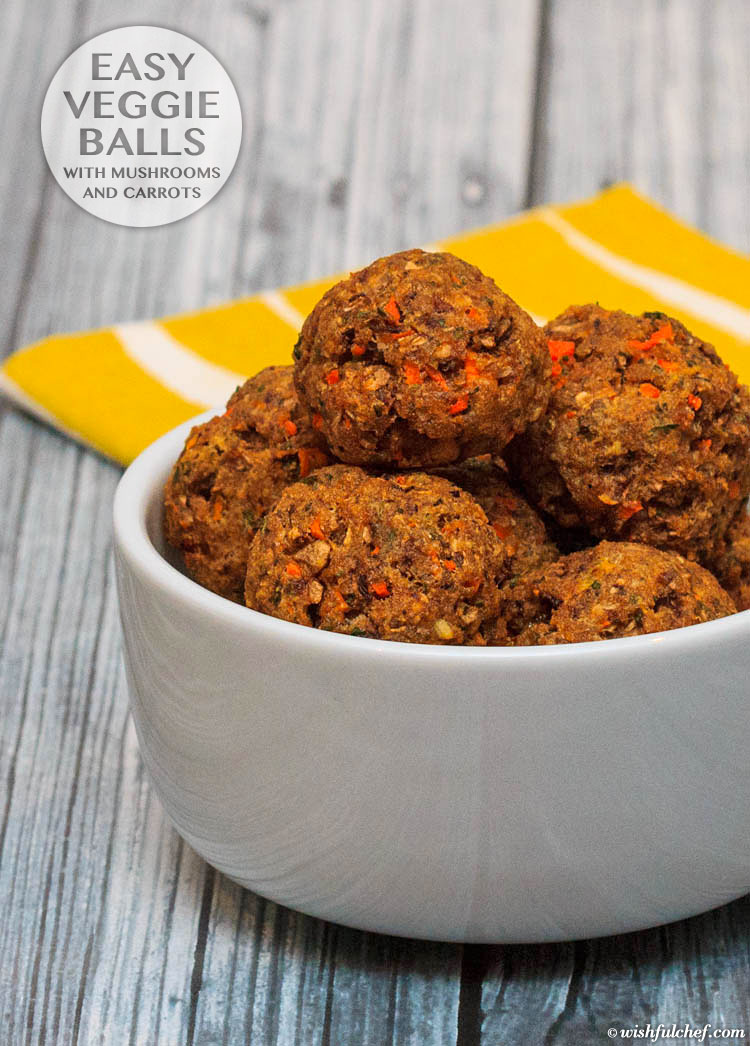 This past holiday my husband and I went to visit his family in Germany and boy did we eat! I love all the German Christmas food like roast goose, gingerbread cake and vanilla crescent cookies, but we realized this indulgence could not last forever! So for the first post of 2014 I decided to make an easy vegetarian "meatball" recipe with mushrooms and carrots. We really needed something healthy to put us back on track.
Here's to a happy and healthy New Year!


Click for recipe…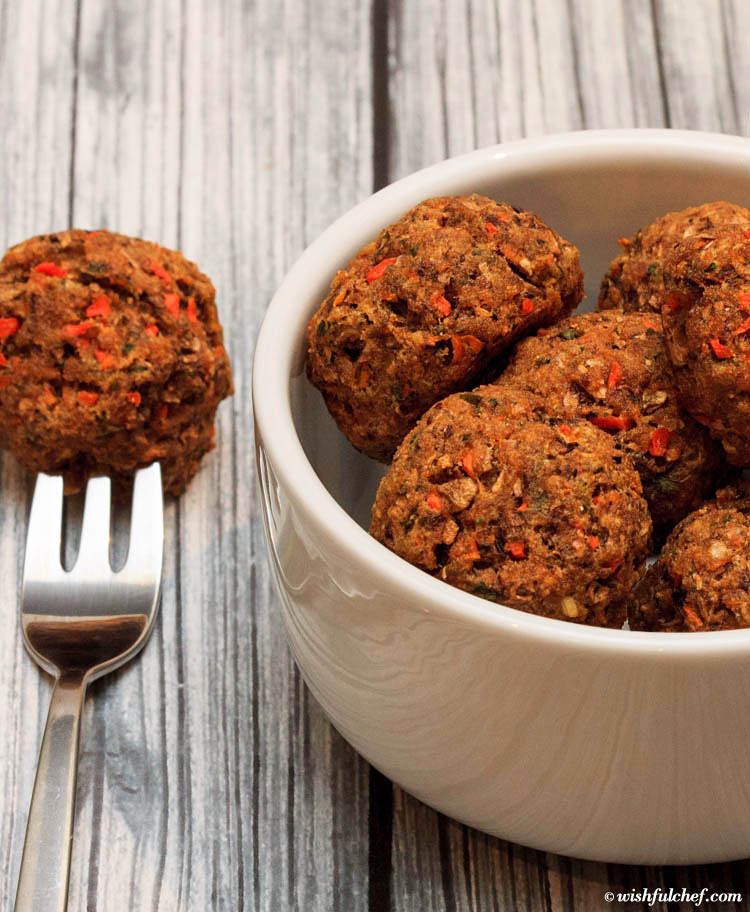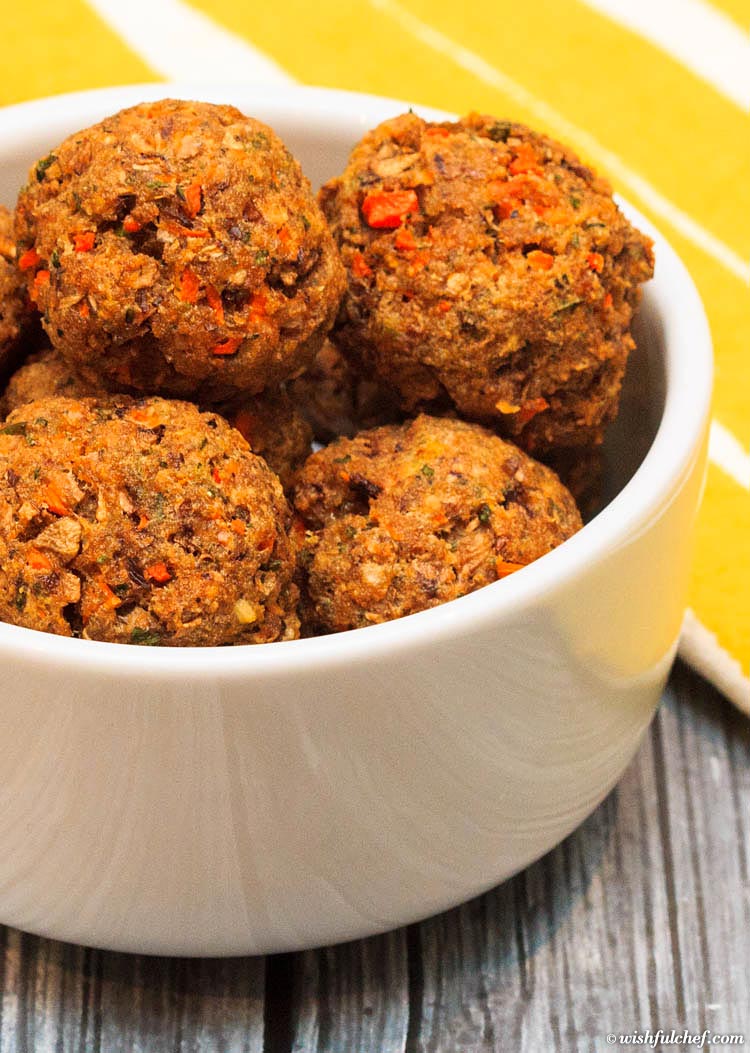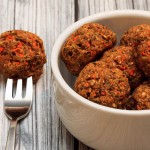 Easy Veggie Balls with Mushrooms and Carrots
1 1/2 cups

crimini mushrooms, finely minced

1/2 cup

carrots, shredded or finely chopped

2

garlic cloves, crushed

3/4 cup

bread crumbs

2 tablespoons

tomato paste

2 tablespoons

olive oil

2

eggs

2-3 tablespoons

dried herbs (parsley, oregano, thyme)

1 teaspoon

salt

1/2 teaspoon

pepper
Preheat oven to 375°F. Line a baking sheet with Silpat or foil and set aside.
Finely mince vegetables and place into a bowl. Mix the rest of the ingredients together. Roll into balls and bake for 15 to 20 minutes. Serve warm with tomato sauce or with preferred dipping sauce.
Total Time: 40 minutes
Yield: makes about 25 meatballs


print recipe
[if you enjoyed this post, please sign up for my newsletter to get the latest recipes]