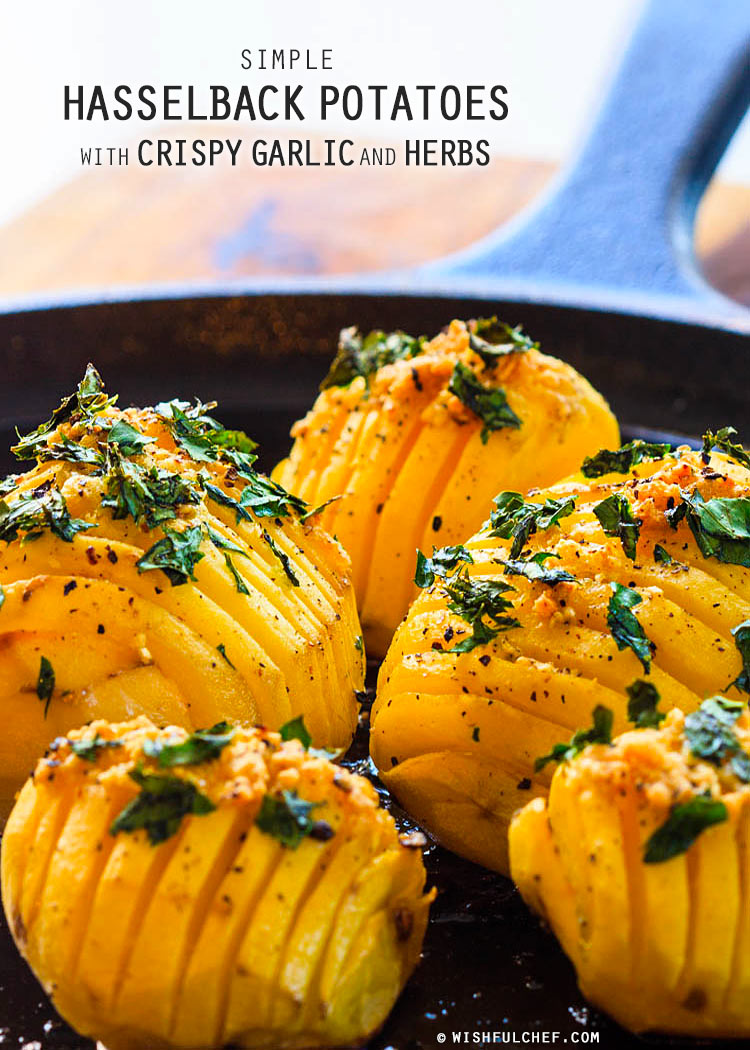 If you're not familiar with Hasselback potatoes, they're accordion-fanned potatoes baked with different herbs, cheeses, or whatever you'd like to pack in them. Besides being delicious they also look pretty gorgeous too, perfect if you want to jazz up a plain weeknight meal! I paired the potatoes with some chicken strips and a healthy kale salad.

It's no secret that I'm a huge garlic fan and for this recipe I hope you are too! Check out my garlic-heavy dishes here, here and here. I topped the potatoes with a simple mixture of olive oil and crushed garlic with fresh parsley and they crisp up perfectly in the oven. So good!!!

Click for recipe…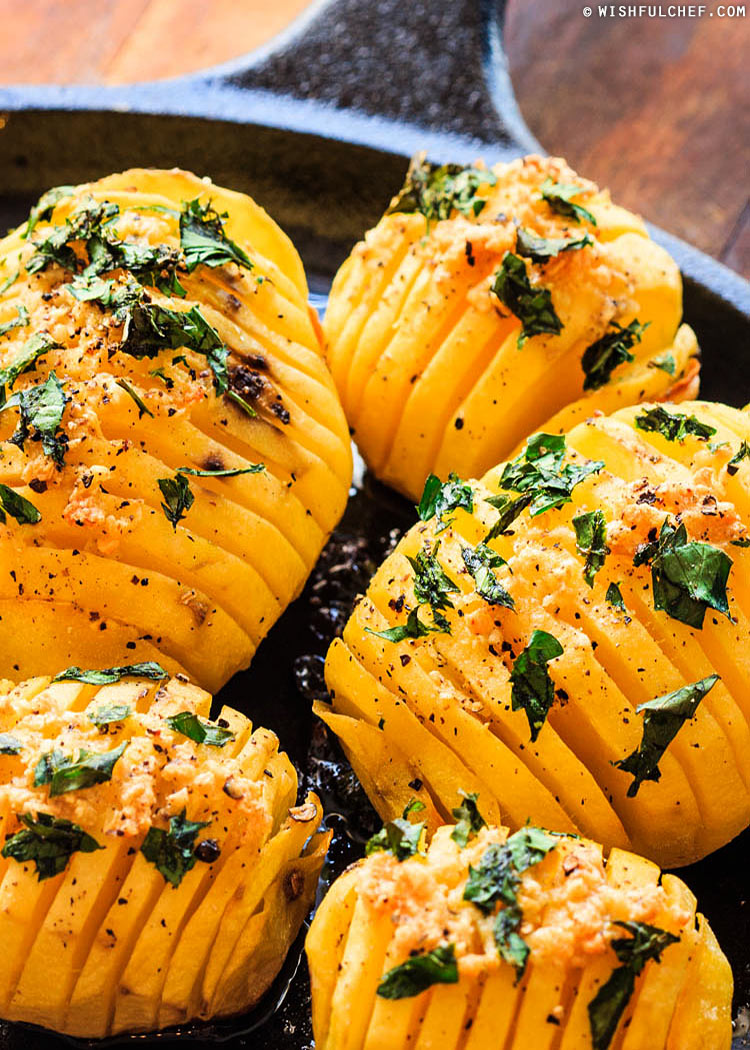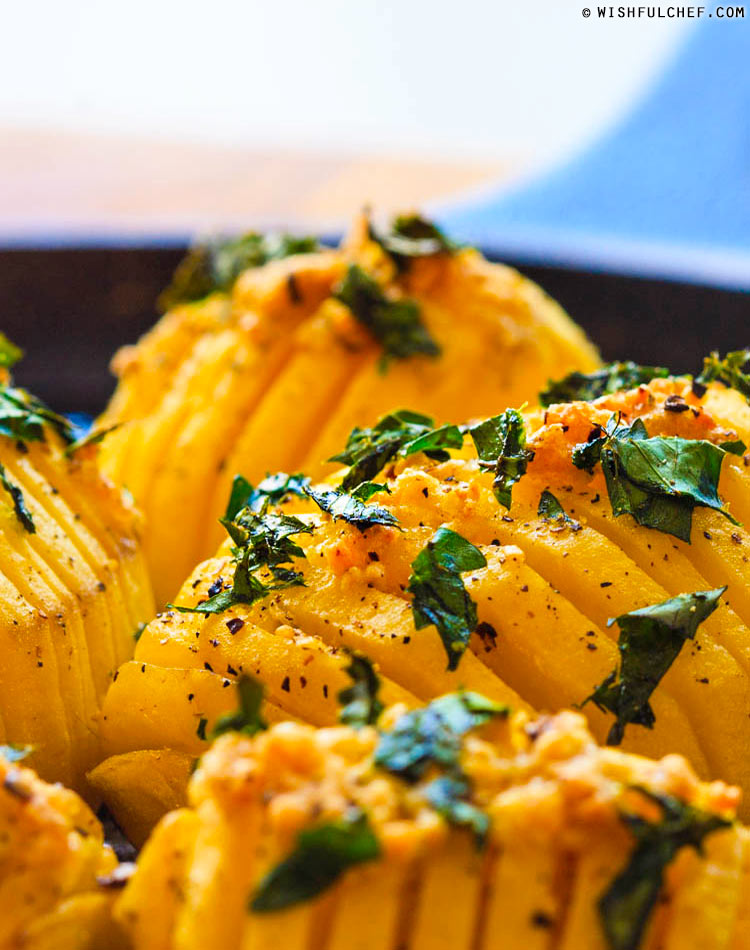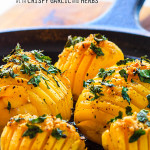 Simple Hasselback Potatoes with Crispy Garlic and Herbs

4-6

potatoes, peeled

4

garlic cloves, crushed

1 teaspoon

salt

1/2 teaspoons

pepper

3 tablespoons

olive oil

chopped fresh parsley
Heat the oven to 425°F. Line a baking sheet with foil or simply use a cast iron skillet like I did. In a small bowl, stir together the crushed garlic, salt, pepper and olive oil in a small dish.
Place one potato on top of a wooden spoon (or even chopsticks). They act as a guide preventing you from slicing all the way through the potato. With a knife, cut thin slices scoring the potato, about 3/4 of the way through. Repeat with each potato.
Brush the garlic and olive oil mixture over each potato, making sure to get some in between the slices. Top each with crushed garlic and chopped parsley. Sprinkle a little more salt and pepper on top. Bake for about 50 minutes or until cooked, golden brown and crisp on top.
Total Time: 60 minutes
Yield: makes about 4 servings


print recipe
[if you enjoyed this post, please sign up for my newsletter to get the latest recipes]