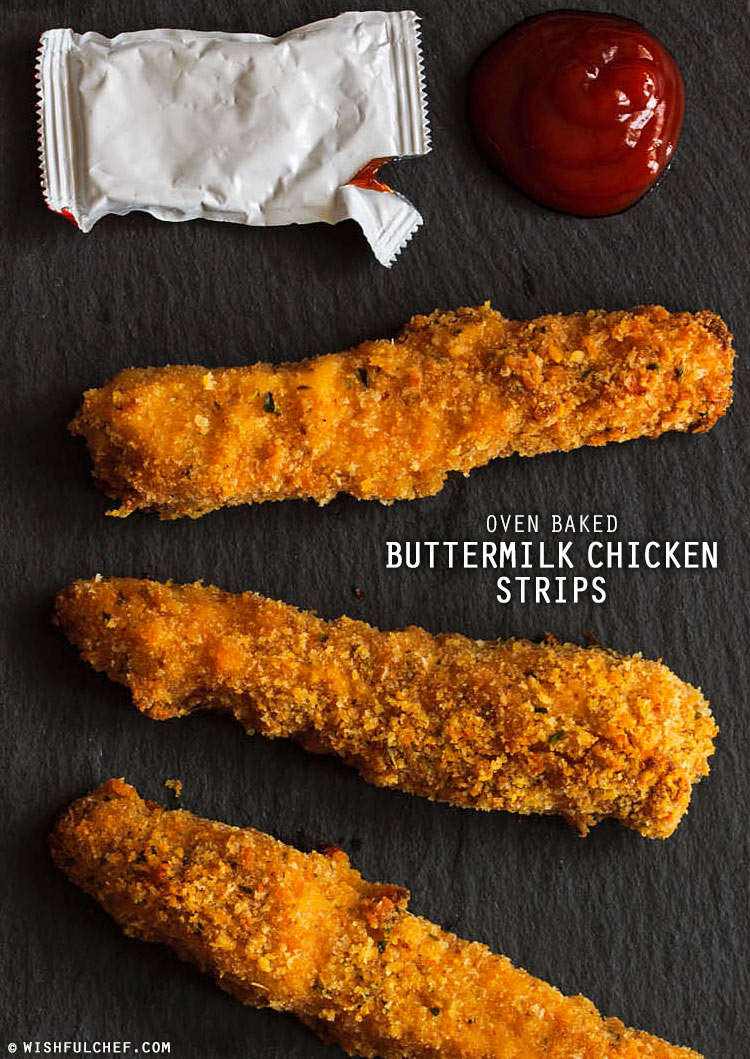 One night at my friend Diana's apartment, she made this amazing buttermilk roast chicken for dinner. The chicken was so juicy and delicious, I just had to make it at home myself! I cook this recipe quite often and will never EVER get tired of it. But for a fun twist, I created this mini version of Diana's recipe using chicken strips that are marinated in a similar buttermilk brine, lightly breaded and baked to a golden brown perfection.

Who doesn't love chicken strips? These are so good you'll want to finish the whole thing…at least I almost did! They're incredibly juicy, yet crisp on the outside. And you won't feel guilty about it. Baking chicken strips at home is so much better for you than the deep fried, trans fat laden fast food kind. Serve with your favorite dipping sauce or a simple packet of ketchup!

Click for recipe…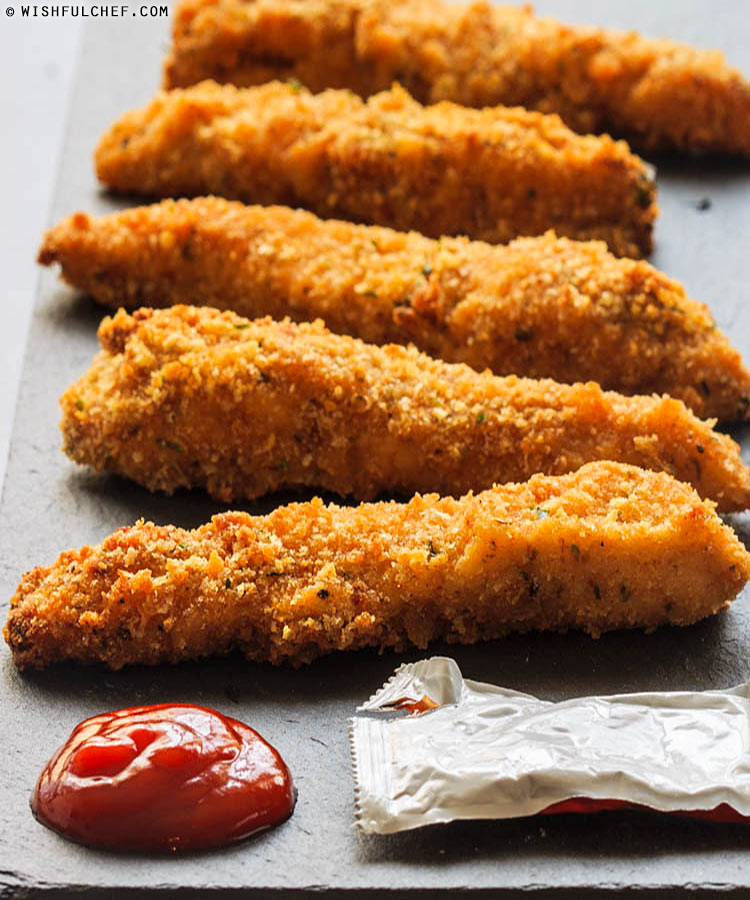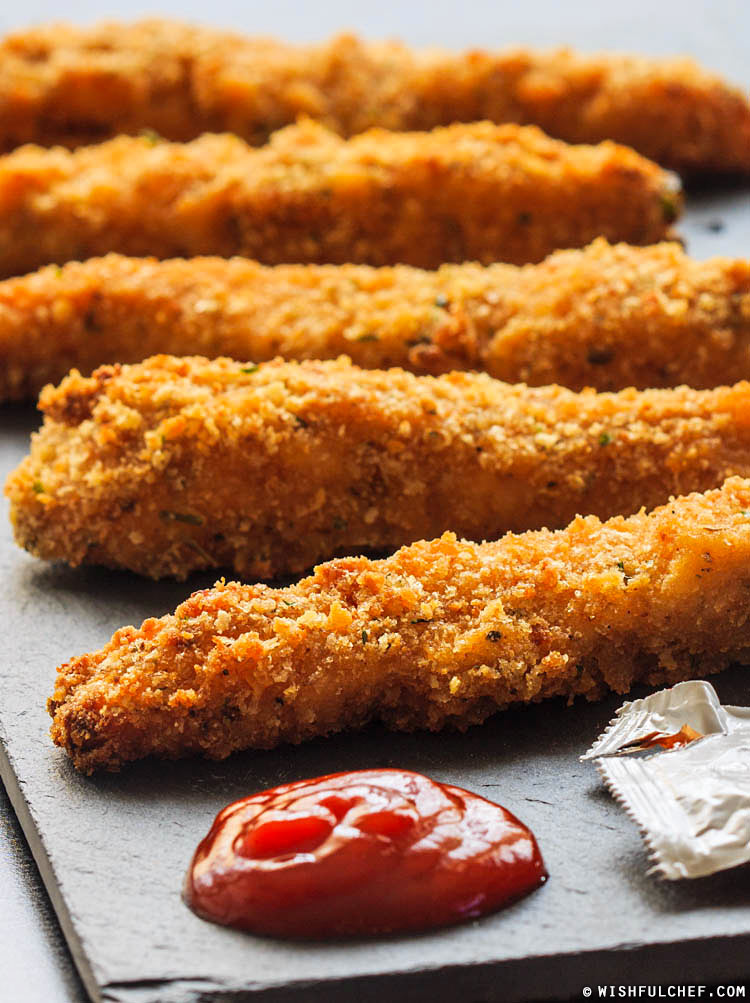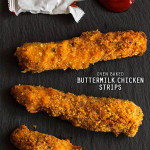 Oven Baked Buttermilk Chicken Strips

1 pound

chicken strips

1 1/2 cups

buttermilk

2 teaspoons

paprika

2 teaspoons

sugar

2 teaspoons

salt

1 teaspoon

pepper

1 1/2 cups

Italian seasoned bread crumbs

olive oil
Heat the oven to 450°F.
Place the chicken strips in a gallon-size freezer bag. Add in the buttermilk, paprika, sugar, salt and pepper. Seal and shake so the chicken pieces are well-coated. Allow to marinate in the fridge for at least 2 hours, or ideally overnight for the best flavor.
Place the bread crumbs in a dish. Remove chicken strips from the buttermilk mixture and dredge in the bread crumb mixture to evenly coat. Arrange strips on a baking sheet and drizzle with olive oil. Bake until cooked through and golden brown, 12-15 minutes. Serve with your favorite dipping sauce.
Total Time: 30 minutes (plus marinating time)
Yield: makes about 6 servings


print recipe
[if you enjoyed this post, please sign up for my newsletter to get the latest recipes]