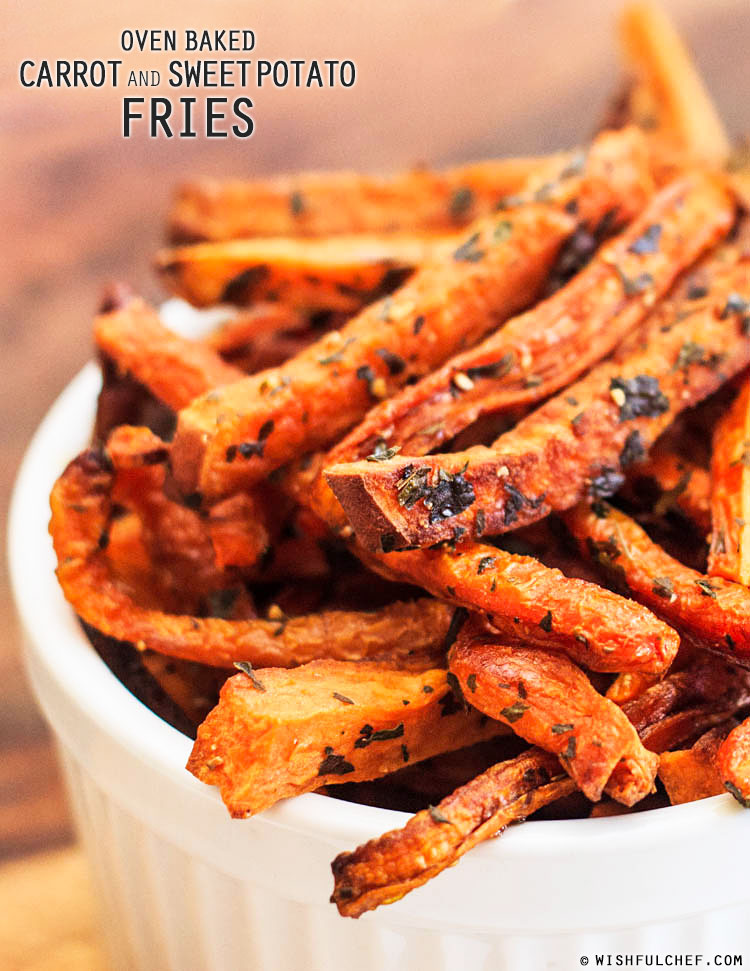 My carrot and sweet potato fries recipe was one of Wishful Chef's most popular recipes of 2011. It's incredibly easy to prepare, crisp, flavorful and super healthy, the perfect appetizer or side dish this time of year! See the original recipe with updated images below.
French fries are one of my favorite things to eat, either on its own with mayonnaise or as a side dish. When I make fries at home, I prefer baking them because it eliminates the mess from frying and most importantly, it's healthier! I did a mix of sweet potatoes and carrots, two healthy vegetables that contain powerful antioxidants and are rich in vitamins A and C. When baked in the oven, they get caramelized and tender.
I always hand cut my fries but use a mandolin for convenience. There's no need to peel the vegetables, just make sure they're washed and scrubbed well. If you own a hand blender, you should try making my Homemade Garlic Mayonnaise.  It's one of the easiest mayo recipes out there. You'll love the combination of the sweet fries with the creamy garlic mayo.

Click for recipe…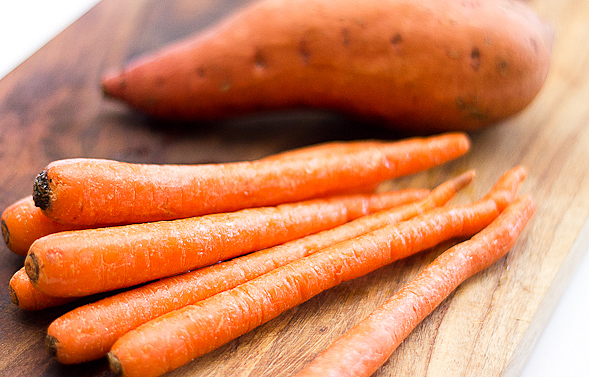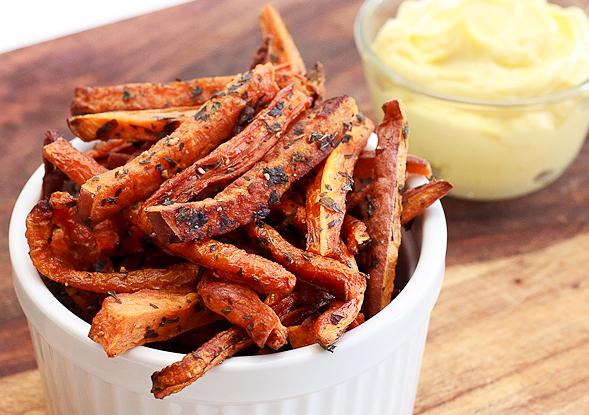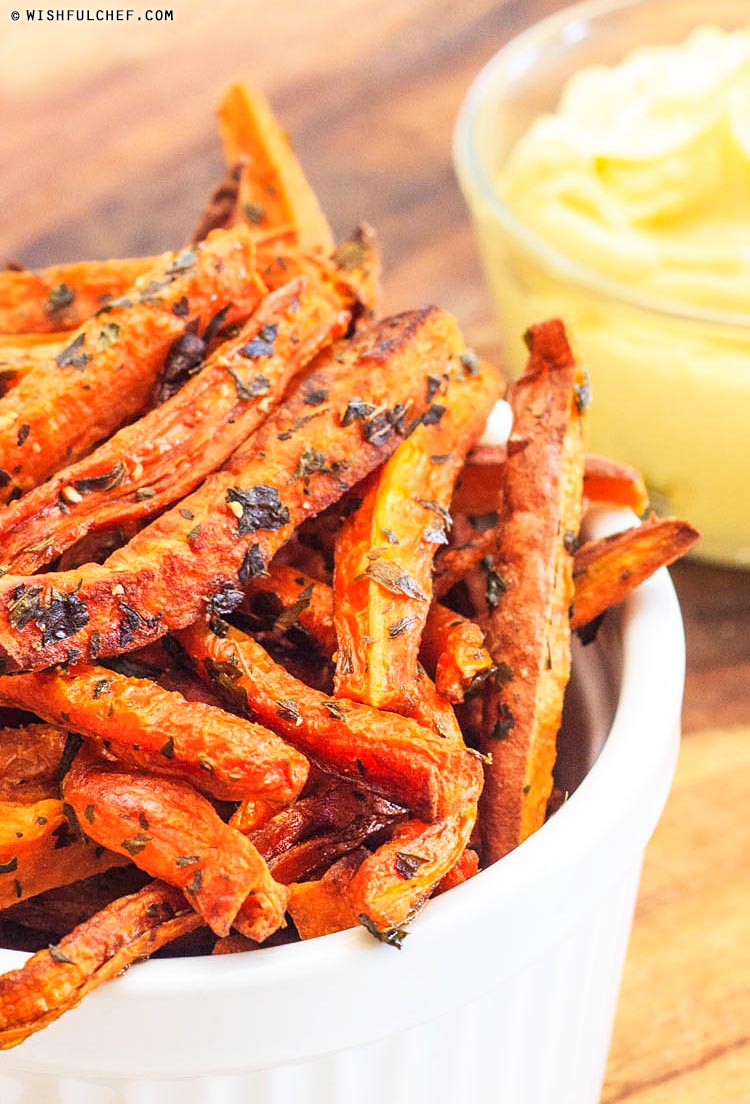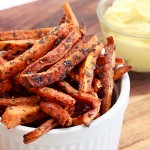 Baked Carrot and Sweet Potato Fries Recipe
1

sweet potato, washed and cut into 1/2 inch wide strips

6-8

carrots, washed and cut into 1/2 inch wide strips

2 tablespoons

olive oil


2 tablespoons

dried herbs (try parsley, rosemary, or thyme)


1 teaspoon

salt


1/2 teaspoon

pepper

Preheat oven at 400°F. Cut sweet potato and carrots into french fry strips. In a large baking sheet, toss carrots and sweet potatoes with olive oil, dried herbs and salt & pepper.
Arrange in a single layer and make sure to flip the fries over two or three times to brown evenly. Bake for about 35-40 minutes, or until golden brown and crisp. Keep an eye on them making sure not to burn. Serve with garlic aioli.
Total Time: 40-45 minutes
Yield: Makes 2-4 servings


print recipe

[if you enjoyed this post, please sign up for my newsletter to get the latest recipes]