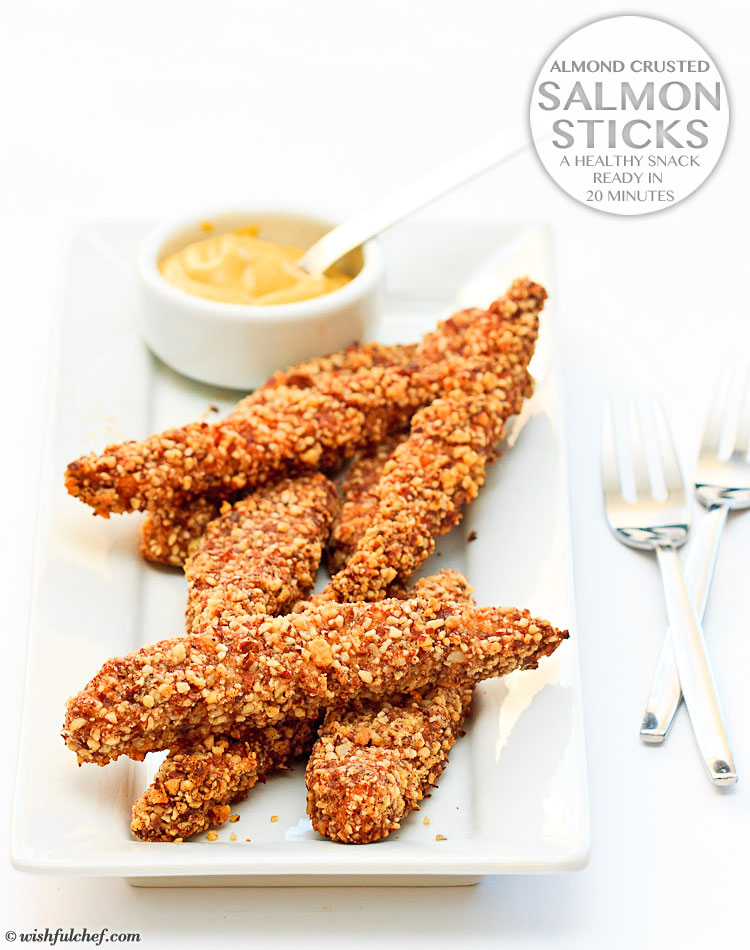 We all know how healthy salmon is. Loaded with omega 3 fatty acids, salmon is a staple for many health conscious eaters. I always love to find ways to incorporate super foods like salmon into my diet (think leafy greens in green smoothies). You'll absolutely love this latest creation: baked salmon sticks covered in a delicious ground almond crust.

This recipe is the perfect dairy-free and gluten-free snack for anyone trying to eat more healthy fish. And best of all, you only need a handful of ingredients, 20 minutes of cooking time and you're good to go. Just grab a couple of frozen salmon fillets and thaw a few hours before baking.

Click for recipe…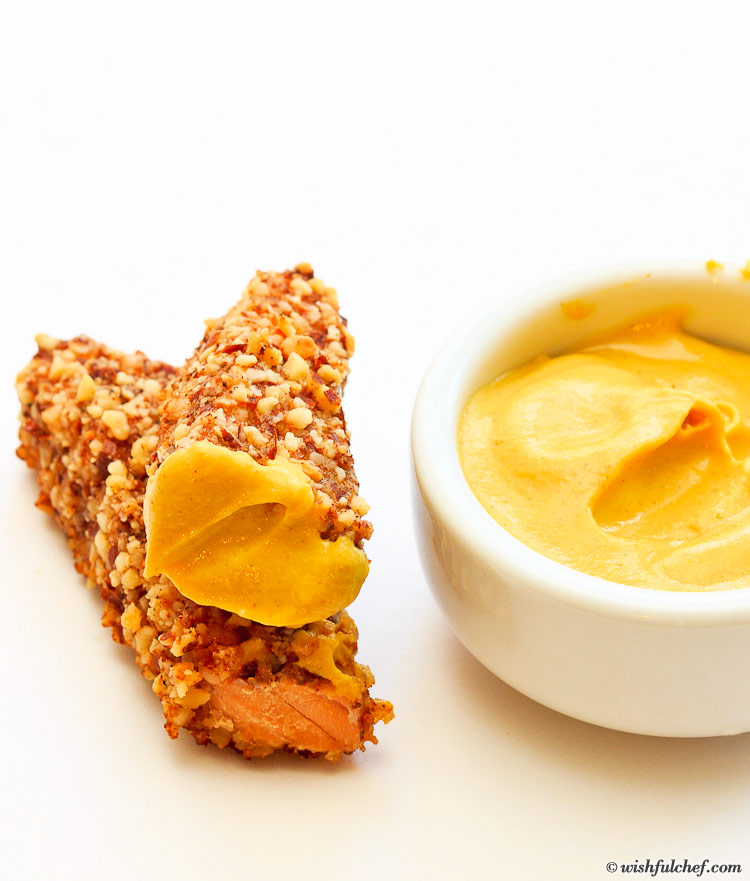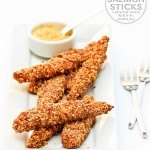 Almond Crusted Salmon Sticks
16 ounces

skinless salmon filet

3/4 cup

course ground almond meal

2 teaspoons

paprika

1 teaspoon

salt

1/2 teaspoon

pepper

1/4 cup

olive oil

, plus extra for drizzling
Preheat oven to 425°F. Mix together the almond meal, paprika, salt and pepper into a shallow dish and set aside.
Rinse salmon filets and pat dry with paper towels, then cut into even-sized long portions. Coat each piece of salmon with olive oil, then evenly into the almond mixture.
Place each salmon stick on a lined baking sheet and drizzle or spray lightly with olive oil. Bake for 18-20 minutes, until golden brown and crisp on the outside. Serve with your favorite dipping sauce like garlic mayonnaise.
Total Time: 25 minutes
Yield: serves 4


print recipe
[if you enjoyed this post, please sign up for my newsletter to get the latest recipes]