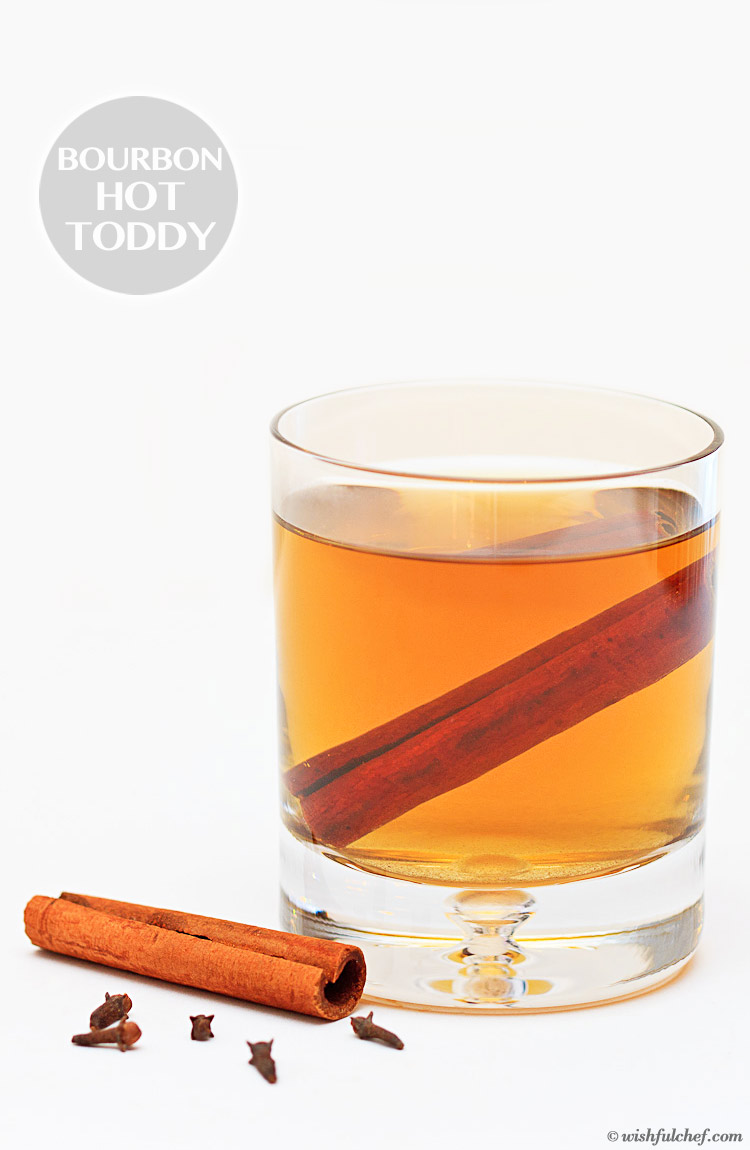 My last post was a healthy green smoothie, a good remedy for the cold and flu season. Now here's an adult cold remedy. A spiced Bourbon hot toddy is a perfectly acceptable indulgence (at least in my book) for fighting the common cold. 🙂

There are many different versions of this classic hot cocktail, but I prefer mine with a base of Bourbon whiskey (my go-to Bourbon is Bulleit, a nice, versatile, and high-quality Bourbon I typically stock up on for cocktails). Next up is a spice mixture of cloves and warming cinnamon, finished by some antioxidant-rich green tea and a squeeze of lemon. Who says cocktails can't be healthy! Enjoy warm at night and enjoy the soothing qualities of this delicious drink.

Click for recipe…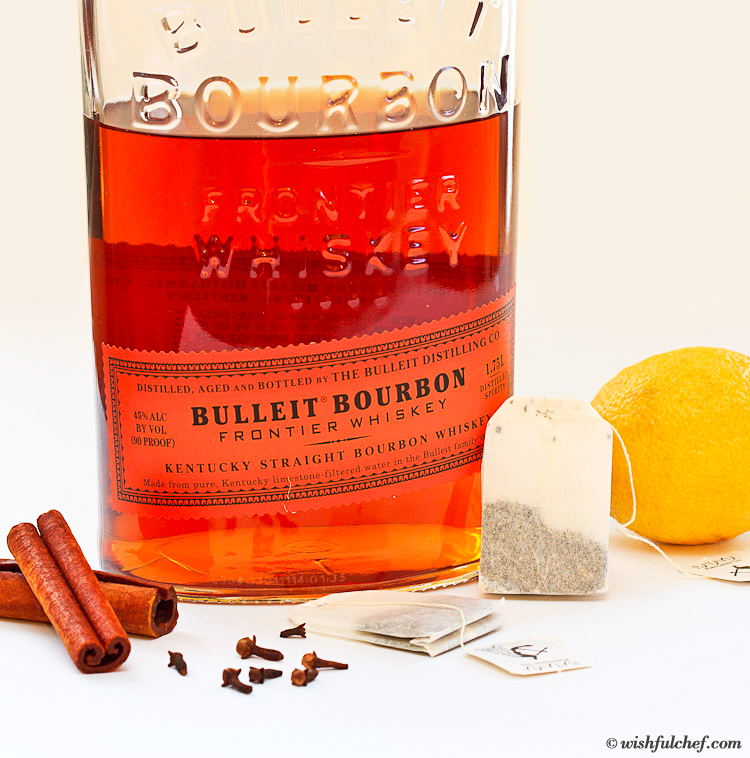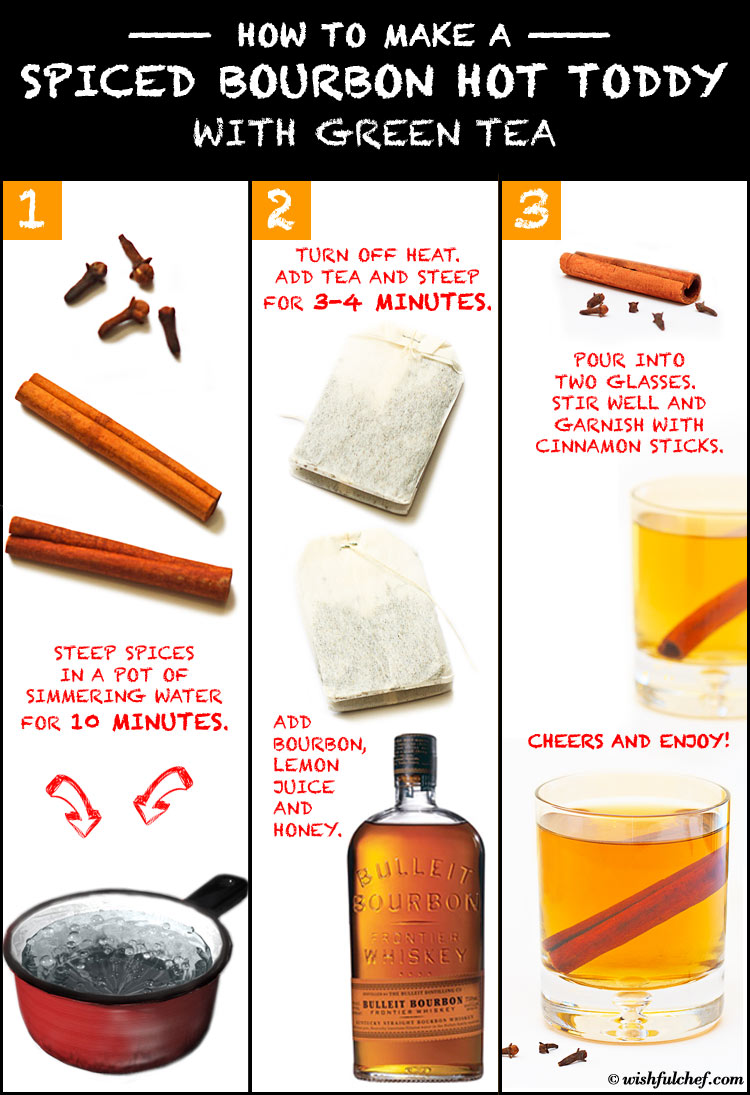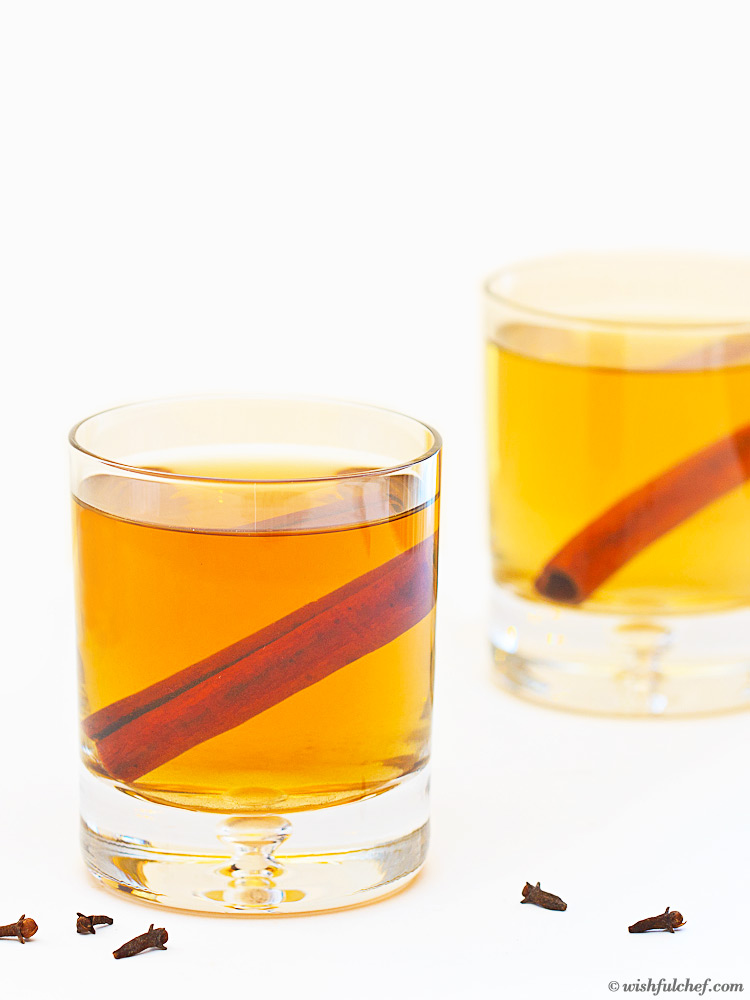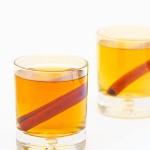 Spiced Bourbon Hot Toddy with Green Tea
1 1/2 cups

water

4 whole

cloves

2 whole

cinnamon sticks

2

green tea bags

2-3 ounces

bourbon

, depending on desired strength

2 tablespoons

lemon juice

2 tablespoons

honey

2

lemon rinds

(optional)
In a pot, add the cloves and cinnamon sticks. Then bring water to a slow simmer on medium heat, steeping spices for about 10 minutes.
Turn the heat off and add the teabags and steep for 3-4 minutes. While steeping, divided into 2 serving glasses, add bourbon, lemon juice and honey.
Pour the tea mixture equally into each glass. Stir and garnish with cinnamon sticks and lemon rinds (optional).
Total Time: 30 minutes
Yield: serves 2


print recipe
[if you enjoyed this post, please sign up for my newsletter to get the latest recipes]