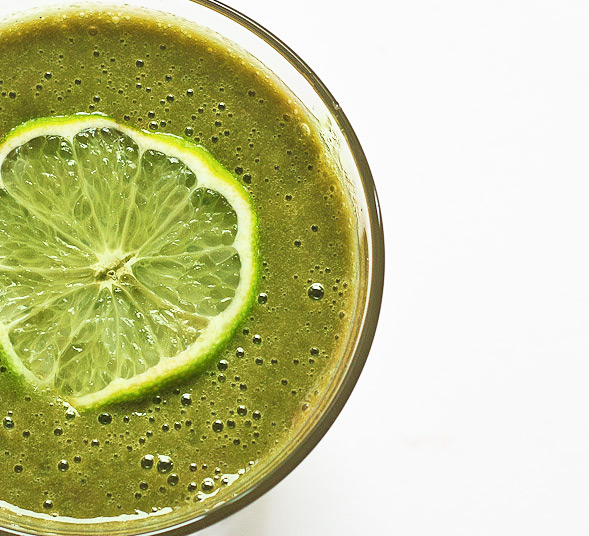 My last green smoothie post with romaine and coconut milk, was about 2 months ago so I think it's about time for a new recipe. This green smoothie is refreshing and best enjoyed cold, perfect for the warmer weather. Swiss chard is the main ingredient and you can use any kind of chard, the taste should make no difference. Half of a fresh lime goes into this recipe, including the peel, so finely chop it if you don't have a powerful blender. The flavor is bright and tangy from the lime, yet very smooth and creamy from the bananas. This particular smoothie is great for the adventurous type and a definite must try for green smoothie lovers!


Click for recipe…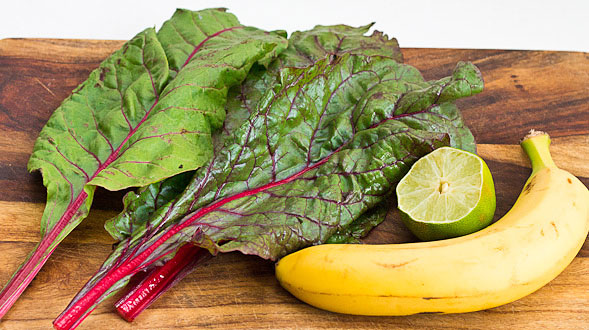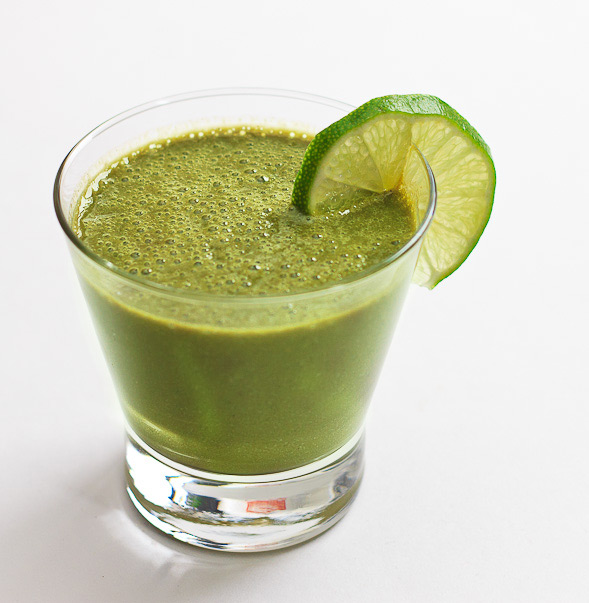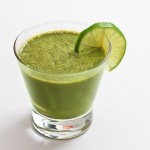 Swiss Chard Green Smoothie with Lime and Banana Recipe
2-3 cups
Swiss chard, destemmed and roughly chopped
1-2 large
bananas, fresh or frozen
1/2
lime, chopped
1 cup
ice
In a blender, preferably a powerful one like Blendtec or Vitamix, add chopped Swiss chard leaves, bananas, lime and ice. Blend on the highest speed until smooth and creamy.

Total time: 5 minutes
Yield: 4 cups


print recipe
[Interested in more green smoothies? Check out my list of Green Smoothie Recipes]