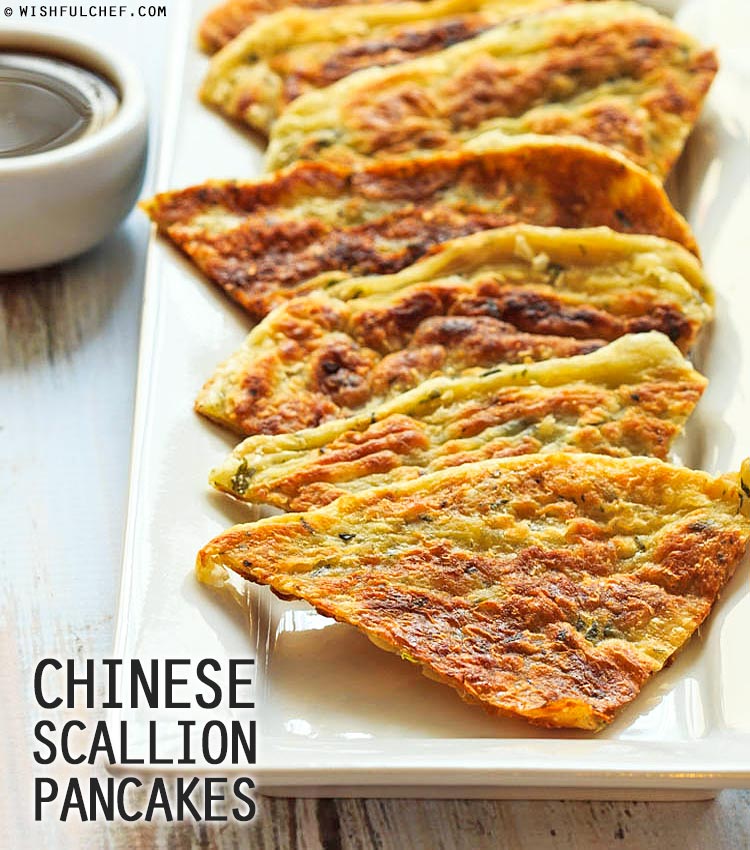 Scallion pancakes are one of my favorite Chinese take-out appetizers. Finely chopped scallions layered into dough that's thinly rolled out then pan-fried into a crisp golden brown perfection…what's not to like? Two years ago I made my own version but added seasonal ramps. This time I wanted to go the traditional route but with 100% whole wheat flour.

When you're finished cooking the pancakes, cut them up into little triangles, perfect for dipping. They taste great with your favorite Asian dipping sauce. I like a mixture of soy sauce, sesame oil and rice vinegar.

Click for recipe…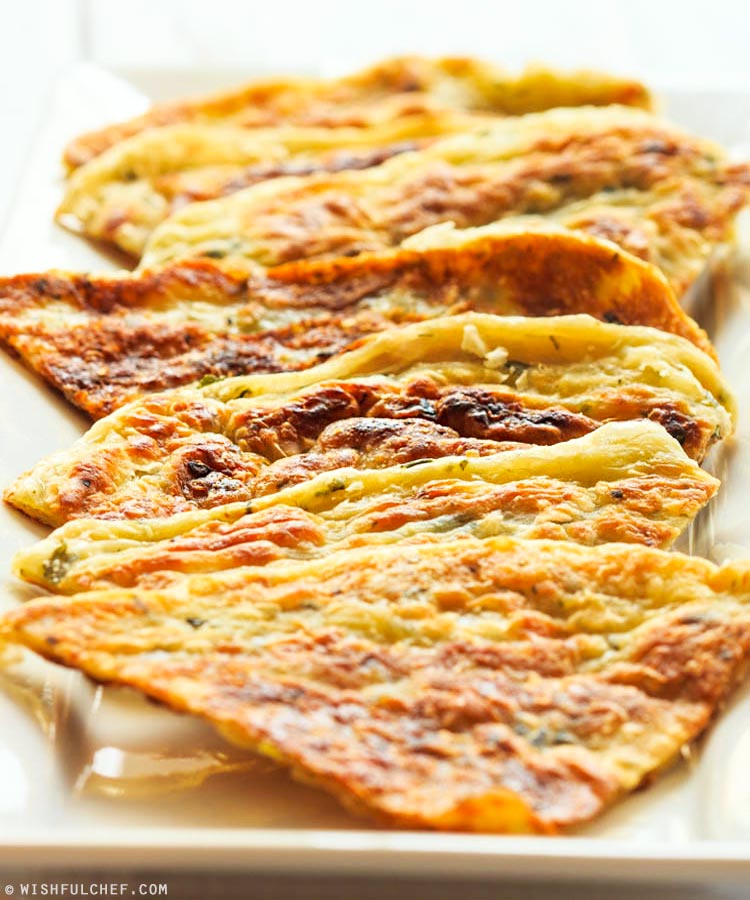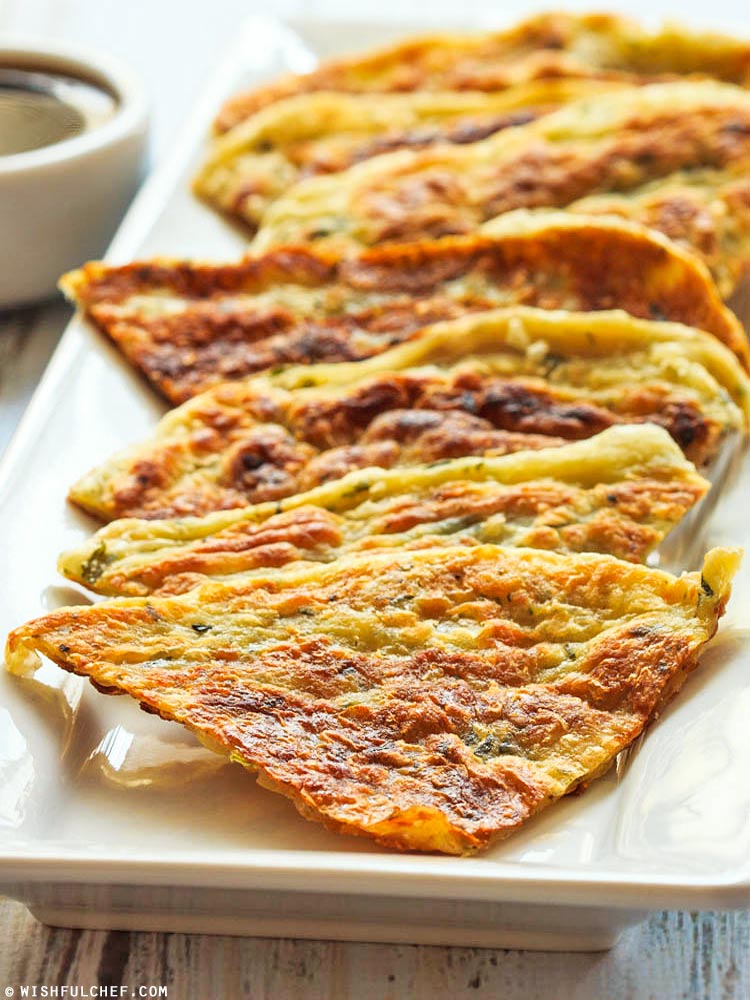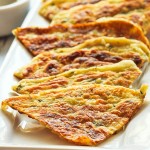 Chinese Scallion Pancakes with 100% Whole Wheat Flour
1 1/2 cups

whole wheat flour, sifted

1 teaspoon

yeast

1/2 cup

warm water

1 teaspoon

sugar

2 teaspoons

salt

4 tablespoons

vegetable oil

1 cup

scallions, finely chopped
In a small bowl, add yeast into warm water to dissolve, then stir in sugar. To prepare the dough, half and sift flour into 2 separate bowls. In one bowl, stir in yeast-water until mixture forms a dough. In the other bowl, to the flour add 1 teaspoon of salt and slowly pour in a 1/2 cup of boiling water, quickly stirring until dough forms. Mix in 2 tablespoons of vegetable oil. On a floured surface, combine the 2 doughs and knead both together. Place in a bowl and cover with a damp towel. Allow the dough to rise for about 30-40 minutes.
When dough has risen, on a floured surface, slice dough into small balls and roll each out flat into circles. Brush on a little oil and then top with some chopped scallions and a pinch of salt. Roll the circle in, then roll again lengthwise, like a snail. With the spiral facing up, roll out flat into a thin circle.
To cook, heat a flat skillet on medium-high and add oil. Pan-fry the pancakes in batches for about 2-3 minutes on each side. Serve alone or with preferred dipping sauce. For my sauce, I paired it with a combination of 1 teaspoon of sesame oil, 2 tablespoons light soy sauce, 2 teaspoons rice vinegar and finely chopped scallions. Freeze whatever you don't cook.
Total Time: 30 minutes (plus 30 minutes for dough)
Yield: makes about 20-25 pancakes


print recipe
[if you enjoyed this post, please sign up for my newsletter to get the latest recipes]