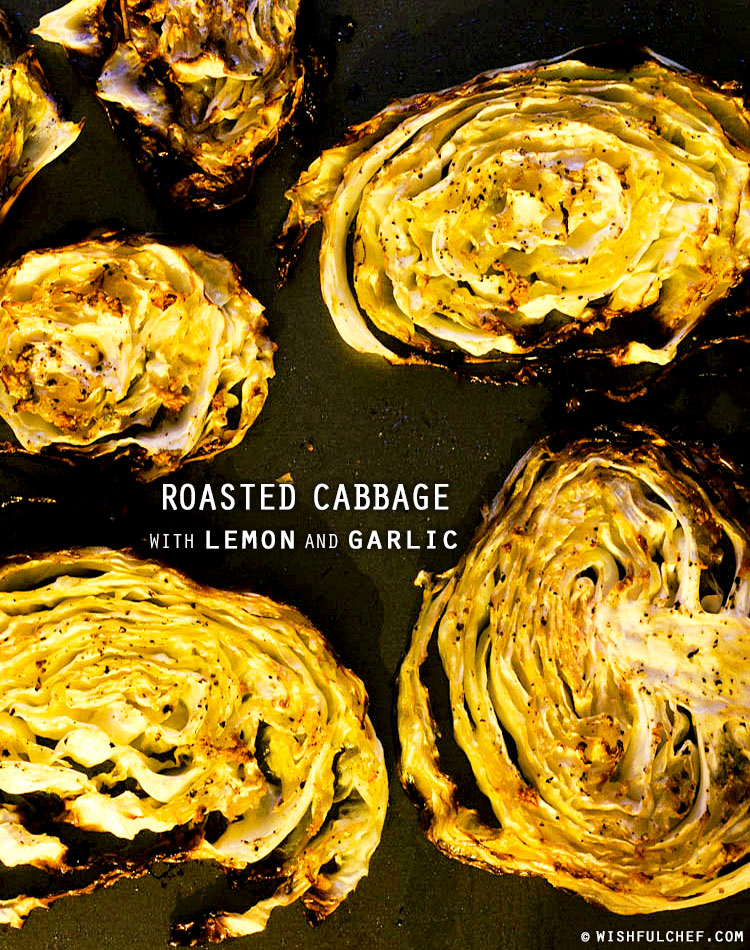 I love roasting vegetables! It's so easy to turn out a delicious and healthy meal by simply putting a handful of veggies into the oven. But roasting cabbage? Really?? Well, it turns out that roasting cabbage is a great way to get more of those super healthy cruciferous vegetables into your diet.

This recipe is adapted from Alyssa Brantley of Everyday Maven. The flavor reminds me of baked kale chips. I modified the original recipe by adding crushed garlic instead of just rubbing it onto the cabbage like Alyssa did. I like the garlic intensity, but if you prefer a more subtle garlic flavor, just follow Alyssa's recipe. This dish is the perfect appetizer sprinkled with bacon salt.

Click for recipe…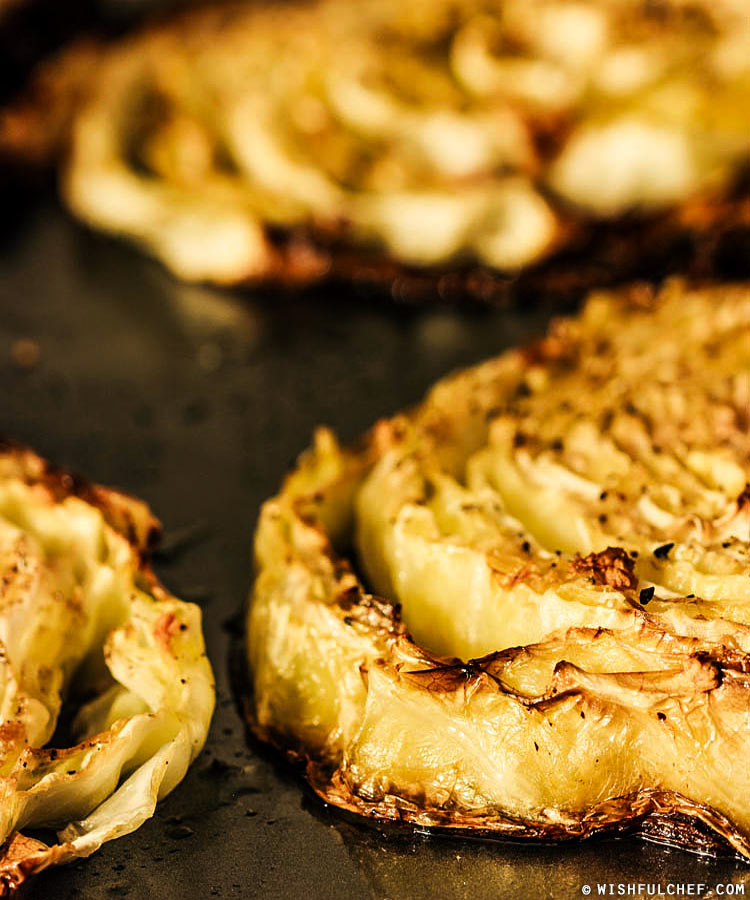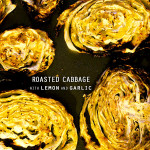 Roasted Cabbage with Lemon and Garlic
1 head of

cabbage

2 tablespoons

olive oil

2-3 cloves

garlic, crushed

1

lemon, juiced

salt and pepper, to taste
Preheat oven to 375°F.
Pull off the outer leaf of the cabbage and cut cabbage from the top to bottom into 1-inch thick slices and place on a sheet pan. Crush garlic cloves and spread over each cabbage slice. With a spray or brush, spread with olive oil. Sprinkle with salt and pepper over each, then half the lemon and sprinkle lemon juice over top.
Roast on the middle rack for 40 minutes, until edges are brown and crispy. Serve warm or at room temperature.
Total Time: 45 minutes
Yield: 4 servings


print recipe
[if you enjoyed this post, please sign up for my newsletter to get the latest recipes]