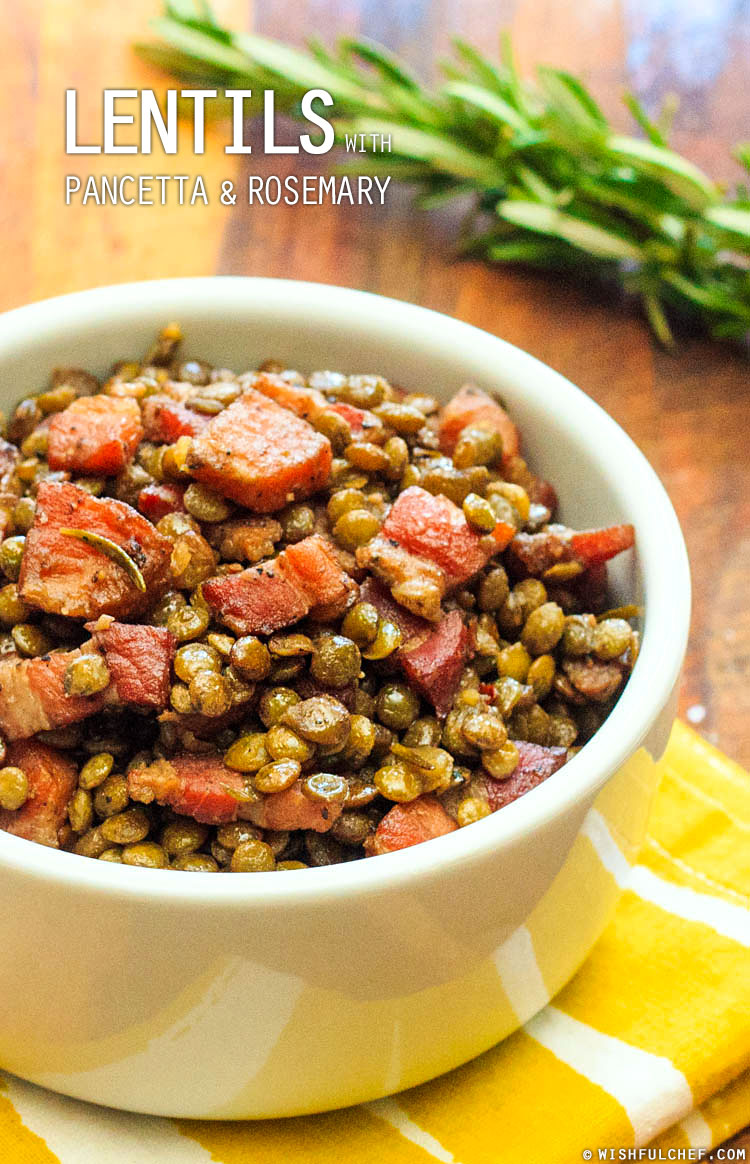 Lentils are great for a quick and healthy weeknight meal. When I cook with lentils, I usually add them to soups or stews, but there are many other possibilities. This recipe was one of my favorite Wishful Chef recipes of 2013. It's super easy, flavorful and incredibly delicious!
I think lentils are one of my most used ingredients for vegetarian cooking – please excuse the pancetta cubes I threw in :). Lentils are healthy, delicious and cook faster compared to other beans. I adapted this recipe from David Rocco's show on the Cooking Channel. This incredibly easy dish is so delicious, I wanted to eat the whole thing by myself. It has bits of salty cubed pancetta with the aroma of fresh rosemary and is great with a side of salad and some crusty bread.

I love the rustic quality of the dish from start to finish. The original recipe calls for canned lentils but if you have dried lentils, simply soak them in water until soft. This is best served hot or at room temperature. What are your favorite lentil dishes? I'd love to find out in the comment section below.

Click for recipe…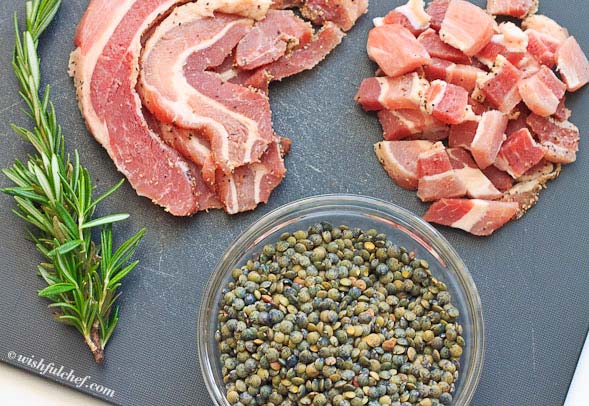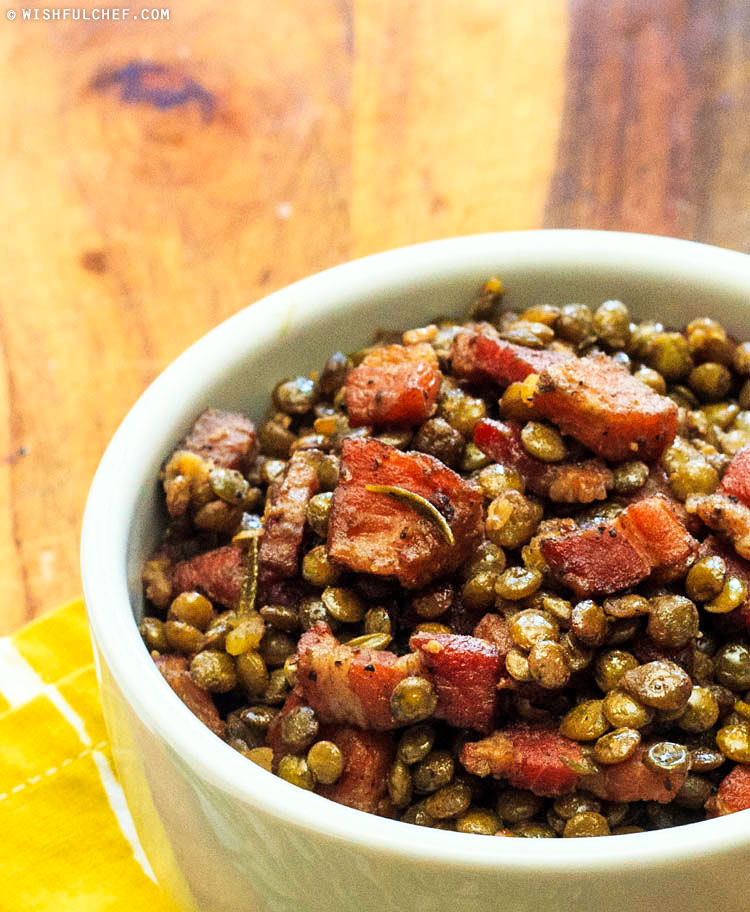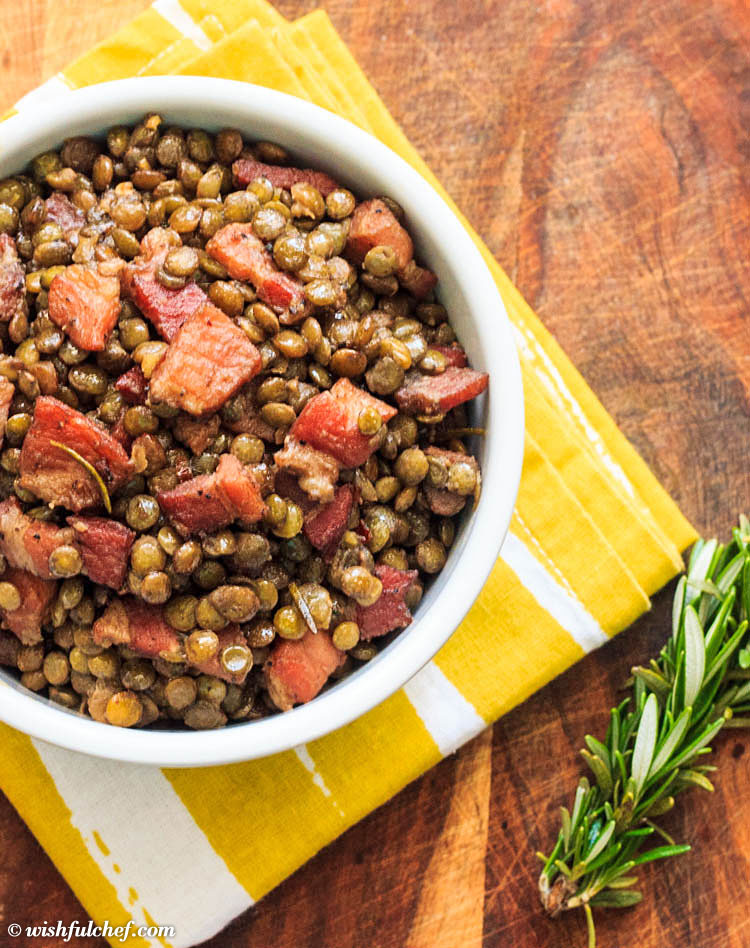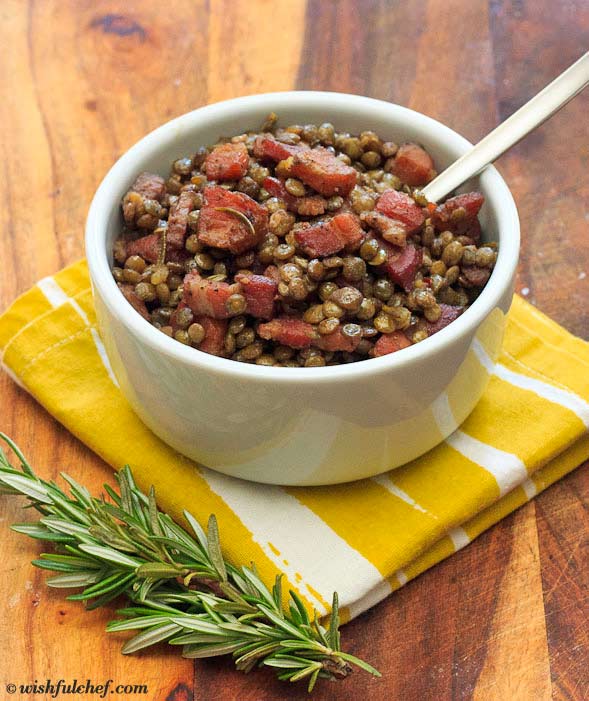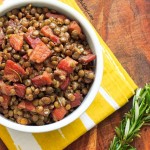 Lentils with Pancetta and Rosemary
1 tablespoon

olive oil

1 large

onion

, chopped

a pinch of

red pepper flakes

9 ounces

pancetta

, cubed or sliced

1 sprig

fresh rosemary

2 cups

cooked lentils

(I used French Puy lentils)

1/4 teaspoon

salt

, or to taste

1/2 teaspoon

pepper
Add olive oil to a hot pan then saute chopped onions, red pepper flakes, pancetta and rosemary, until onions and pancetta have browned, about 5-6 minutes. Add cooked lentils to pan and cook for 3-4 minutes so the lentils absorb all the flavors. Stir in salt and pepper, then remove the rosemary sprig. Serve lentils immediately or at room temperature.
Total Time: 25 minutes
Yield: 4 servings


print recipe