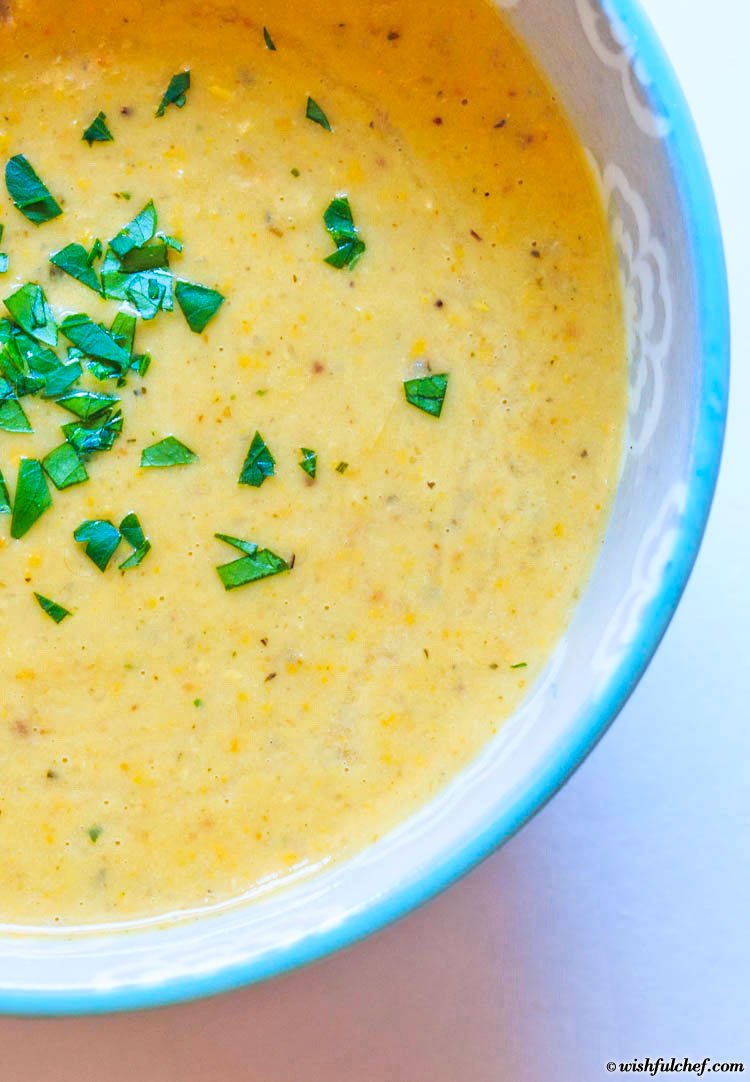 If you follow Wishful Chef you know I LOVE roasted vegetables. It's one of the easiest ways to enjoy your veggies plus you're adding some extra flavor in the process. This time I decided to oven roast some corn and potatoes and try something different by turning them into a decadent soup. The result is a deliciously creamy dish that's great any time of year and ready in a flash!

This recipe is similar to one of my go-to soups during the winter. To make this soup extra fancy, you can also add cooked peas or even rice to your bowl, as well as garnishes like pine nuts, toasted pumpkin seeds or toasted sesame seeds.

Click for recipe…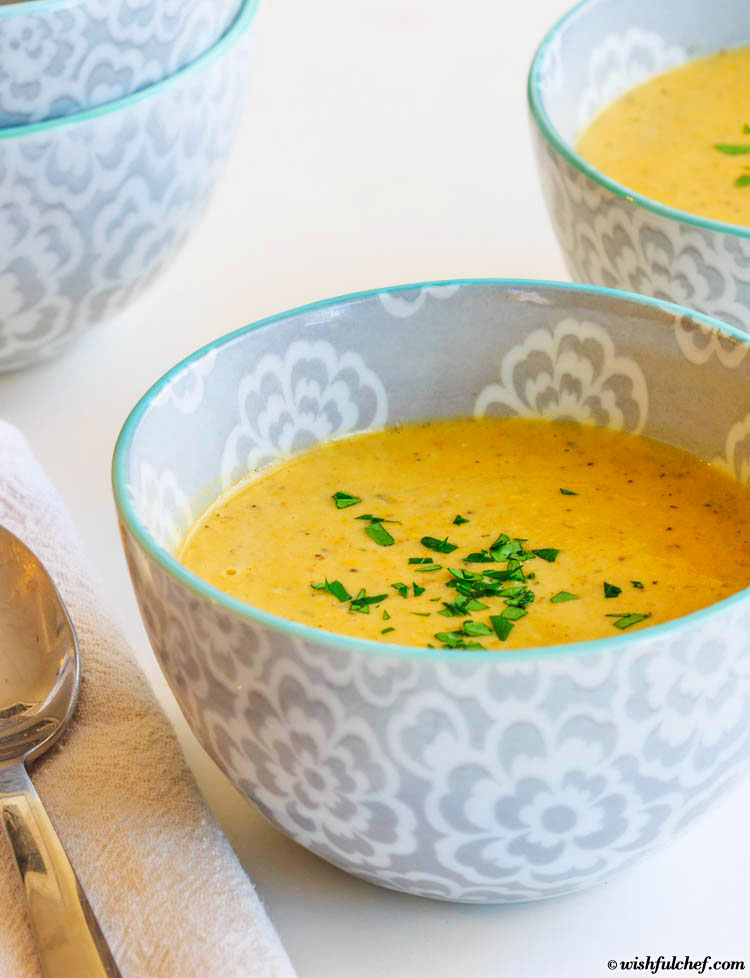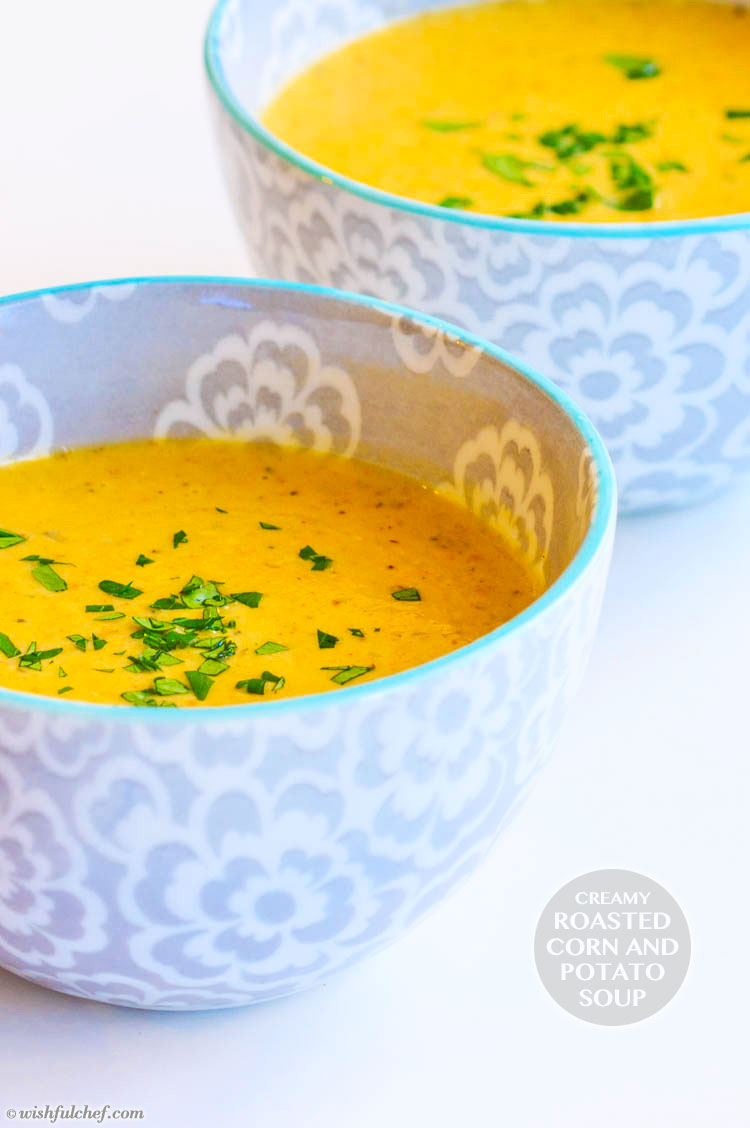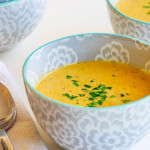 Creamy Roasted Corn and Potato Soup

1 tablespoon

olive oil

2 cups

corn kernels (I used frozen)

2 large

potatoes, peeled and chopped

1 large

shallot, chopped

1-2 cloves

garlic

2 teaspoons

dried thyme

2-3 cups

vegetable broth

a splash of

cream (optional)

fresh parsley for garnish

salt and pepper, to taste
Preheat oven to 400°F.
Toss together corn kernels, diced potatoes, shallot, garlic, thyme, olive oil and a sprinkle each of salt and pepper. Place in the oven and roast for 30-35 minutes.
Add the roasted ingredients and broth to a blender, blend the mixture until desired consistency. If the soup is too thick, simply add some water. Blend in a splash of cream and season with salt and pepper. Serve in bowls and garnish with parsley.
Total Time: 45 minutes
Yield: 2-4 servings


print recipe
[if you enjoyed this post, please sign up for my newsletter to get the latest recipes]