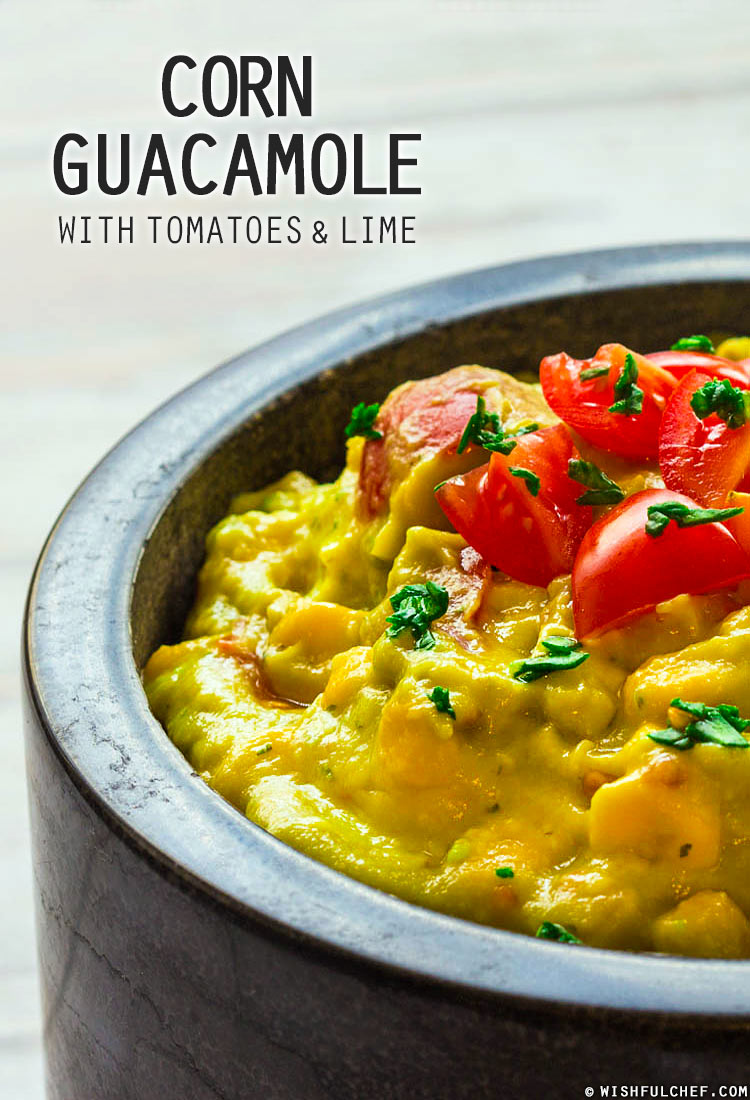 My husband and I lived in California for 5 years and I remember eating avocados almost everyday! They're so good for you and I just love the smooth and creamy texture. I would always make a simple guacamole dip along with some veggie sticks as my midday snack. For this recipe, I wanted to amp it up a bit by adding in some sweet yellow corn, red cherry tomatoes and lime juice. So delicious!

This guacamole has an extra citrusy kick from the juice of two limes, perfectly complimenting the sweet corn. Serve this delicious guac with a healthy side of sweet potato and pita chips.

Click for recipe…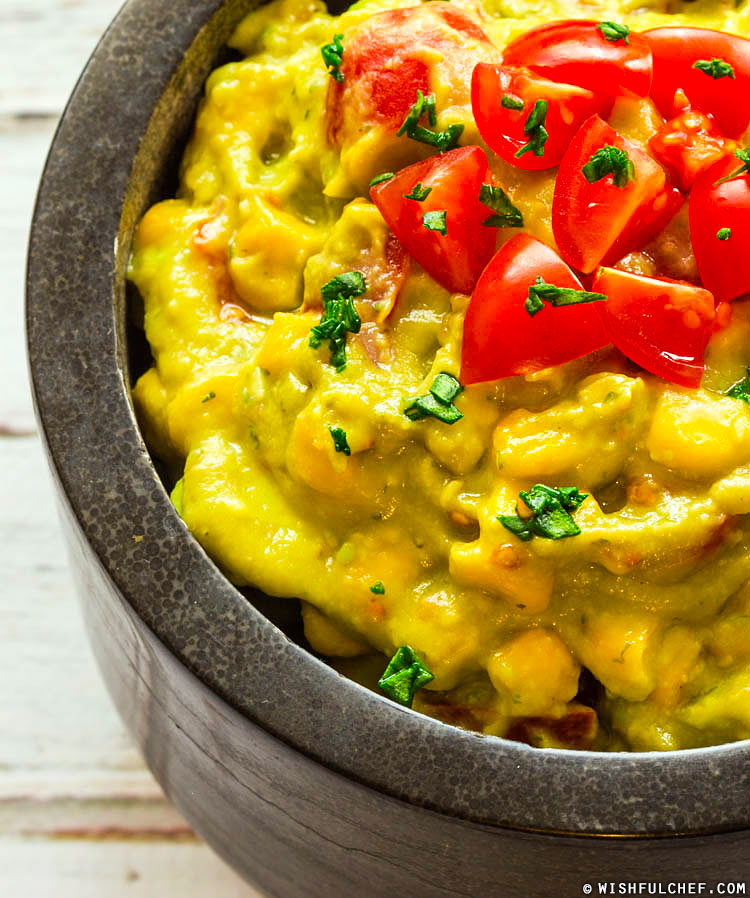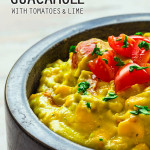 Corn Guacamole with Tomatoes and Lime

2 ripe

avocados

1 small

shallot, diced

1-2 cloves

garlic, diced

3/4 cup

cooked yellow corn

1/2 cup

cherry tomatoes, diced

2 tablespoons

chopped fresh cilantro or parsley

2

limes, juiced (or to taste)

salt and pepper, to taste
Slice each of the avocados in half and remove the pit. With a spoon, scoop out the avocado flesh into a bowl. Stir in the shallot, garlic, corn, tomatoes, cilantro and lime juice. Season with salt and pepper. Cover a place the bowl in the fridge for about 30 minutes before serving.
Total Time: 15 minutes
Yield: makes 4-6 serving


print recipe
[if you enjoyed this post, please sign up for my newsletter to get the latest recipes]