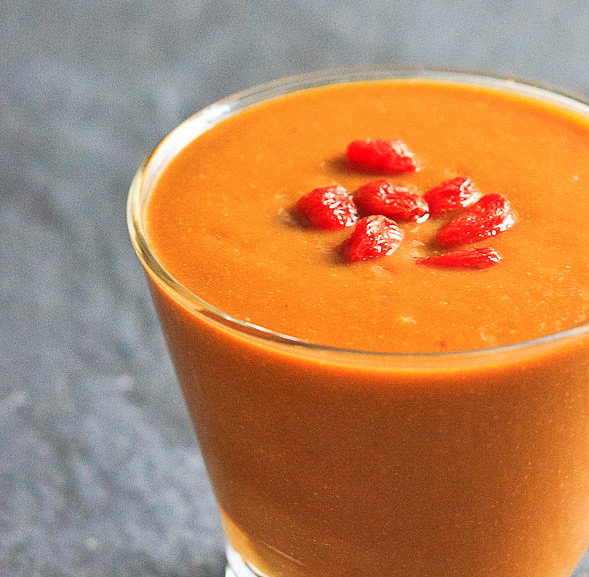 If you haven't had goji berries before, they are a great snack and also work really well in smoothies. They're sweet, healthy and rich in antioxidants and Vitamin A. Make sure you soak the goji berries in water before blending. This will plump them up, release their juices and allows for easy blending. I mixed in some celery, bananas and mango chunks, resulting in a bright orange color, similar to my vegan goji berry shake. You can find goji berries at most health food stores, Whole Foods or on Amazon.


Click for recipe…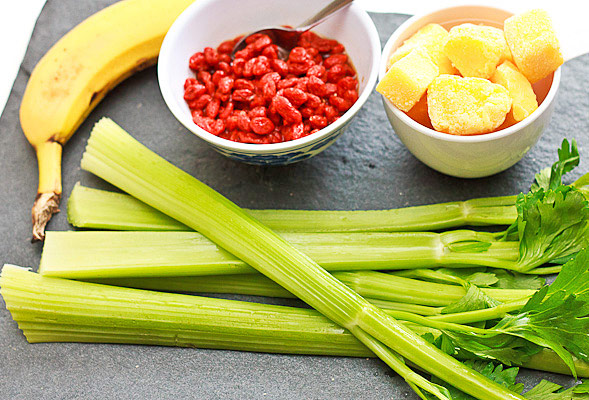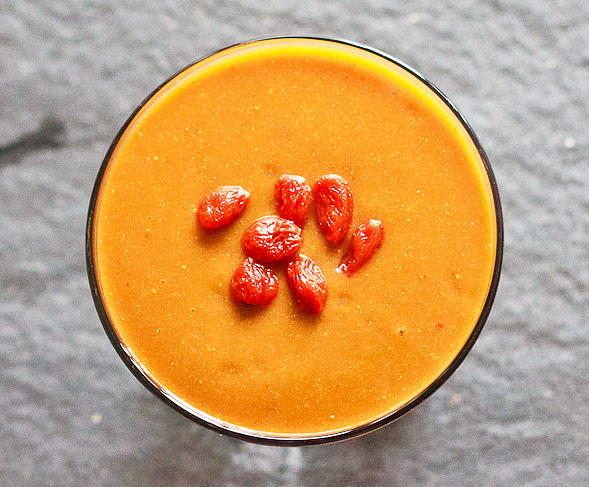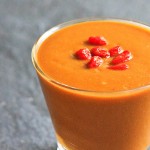 Celery Green Smoothie with Mango, Banana and Goji Berries
3-4 stalks of
celery, chopped
1-2
bananas, fresh or frozen
1/2 cup
goji berries, soaked in water for 20 minutes
1 cup
mango pieces, fresh or frozen
1 cup
water
In a blender, add chopped celery stalks, bananas, goji berries, mangoes and water. Blend on the highest speed until smooth and creamy.

Total time: 10 minutes
Yield: 3-4 cups


print recipe
[Interested in more green smoothies? Check out my list of Green Smoothie Recipes]