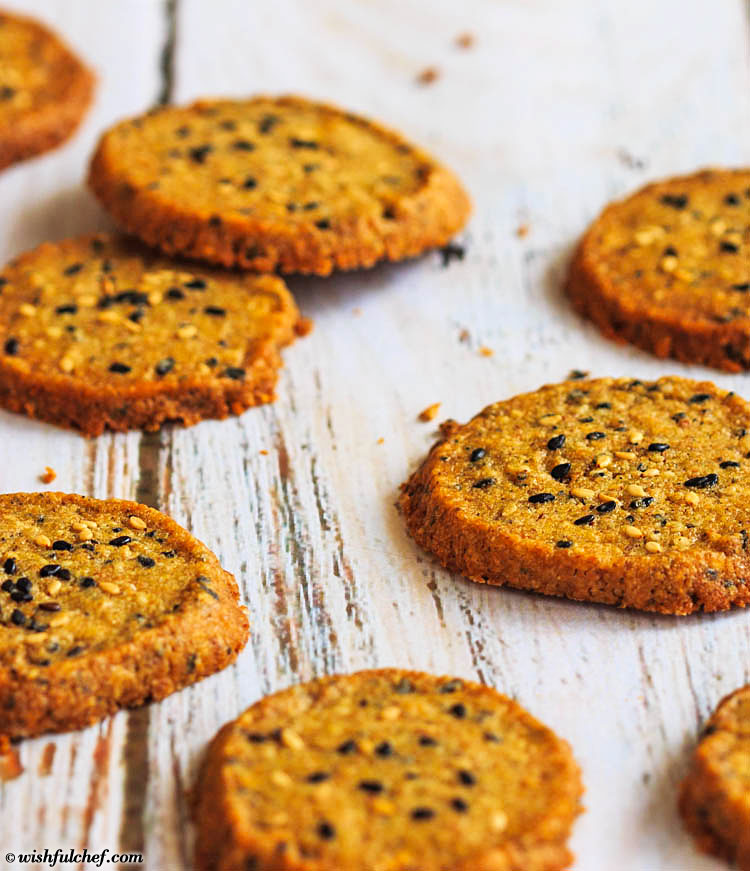 Friday is Chinese New Year and I'm making quite a feast with my friends: pork dumplings, stir-fried Asian greens and these super delicious sesame cookies. They're perfectly light, buttery and not too sweet. And best of all – like in most of my baking – I used 100% whole wheat flour and it works really well for these cookies. I could seriously eat them all in one sitting!

Make sure your butter is cold instead of just room temperature so the dough is easier to work with. This cookie recipe is adapted from Just One Cookbook.

Click for recipe…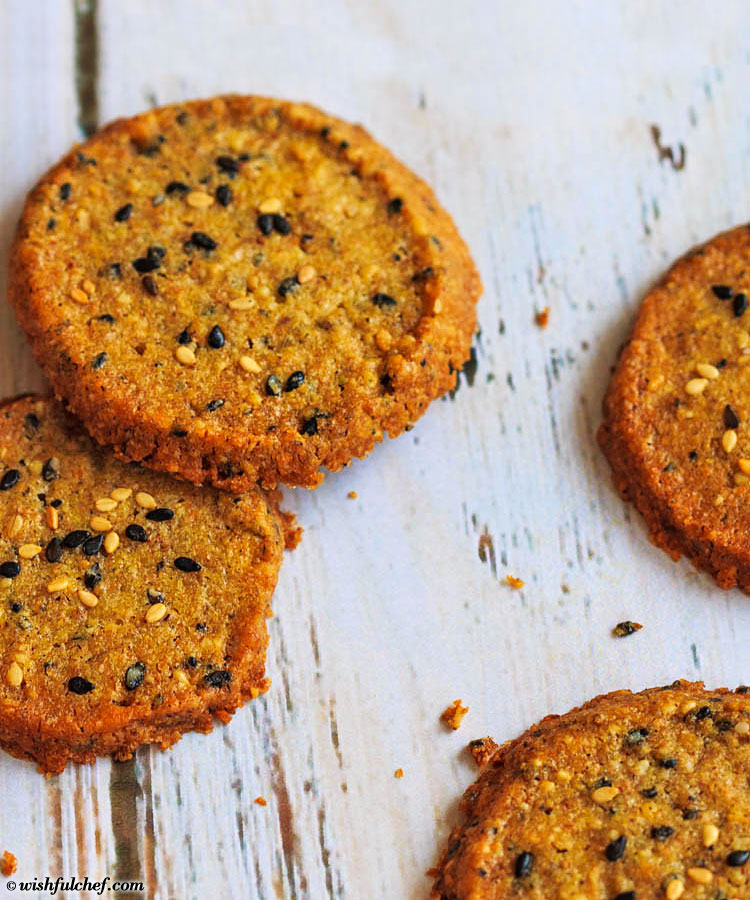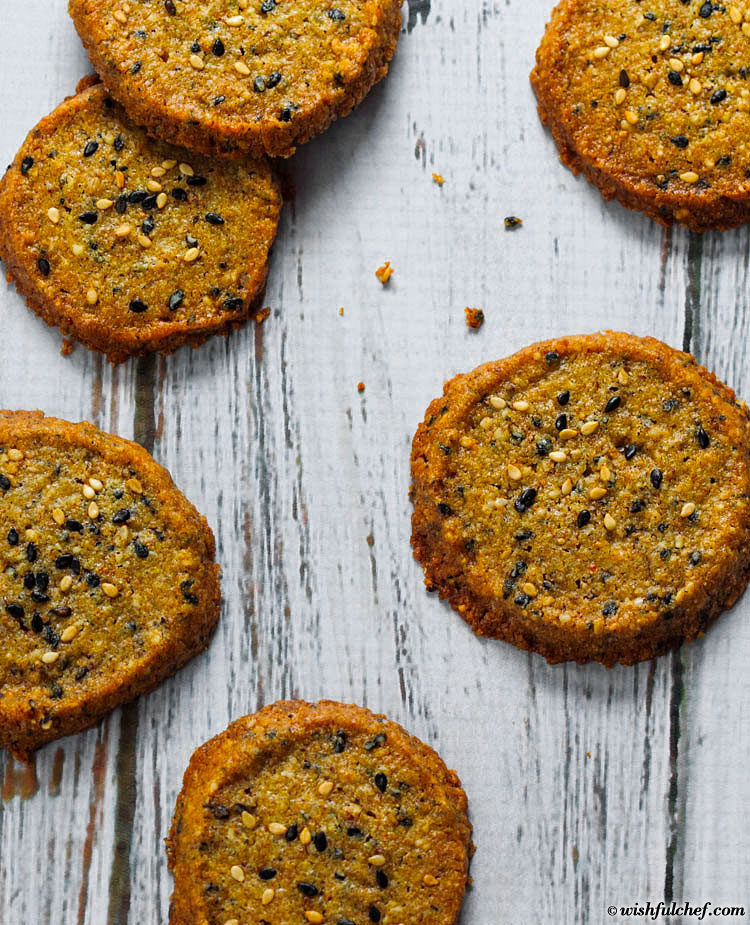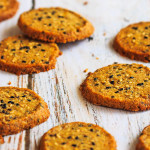 Black & White Sesame Cookies with 100% Whole Wheat
1 stick

butter (or coconut oil), cold and cut into cubes

3/4 cup

whole wheat flour

1/4 cup

almond meal

1/3 cup

sugar

a pinch of

salt

3 tablespoons

sesame seeds (black and white), plus extra for sprinkling

1

egg yolk
In a food processor, combine flour, almond meal, sugar, salt and sesame seeds. Pulse for a few seconds to mix ingredients. Add in the cold cubed butter and mix well, then mix in the egg yolk.
Roll the cookie dough into 1 or 2 logs, around 2-inches across. Wrap tightly in plastic wrap and place in the fridge for about an hour or until firm.
Preheat oven to 350°F. Remove cookie dough from plastic wrap and cut into round discs, about 1/4-inch thick, or desired size. Place on a baking sheet lined with Silpat or parchment paper. Sprinkle each with sesame seeds. Bake for 13-15 minutes, until lightly golden around the edges.
Remove from oven and leave cookies on the baking sheet for about 10 minutes to cool. Then transfer to a wire rack to cool completely. Store sesame cookies in an airtight container.
Total Time: 30 minutes (plus extra time in fridge)
Yield: makes about 40-50 cookies


print recipe
Note: This post contains affiliate links
[if you enjoyed this post, please sign up for my newsletter to get the latest recipes]