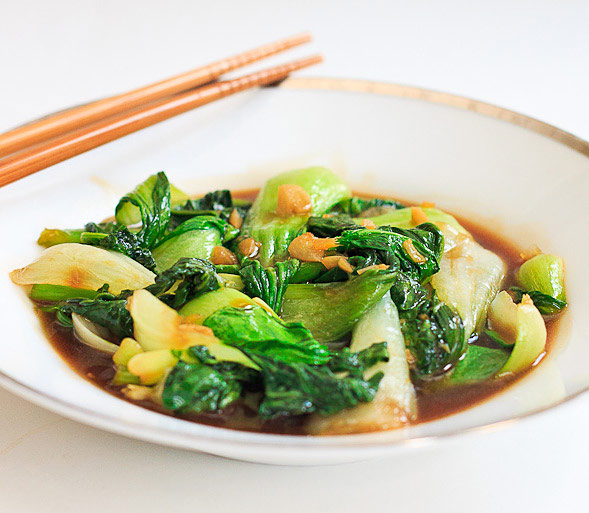 On Sunday we went to Chinatown over in Sunset Park, Brooklyn to gather a few ingredients for the week. Our friend joined us because she needed a few Asian greens to photograph for her upcoming cookbook. She picked up a bit too much and let me have some. I generally like to add Asian greens to noodle soups or stir-fries with steamed rice. Here is a simple recipe for a quick stir-fry that you'll have ready in only 10 minutes!

I used a combination of baby bok choy, Chinese spinach and pak choy. If you can't find Chinese spinach or pak choy, simply use regular spinach and more bok choy. The main flavor in the sauce is oyster sauce, so if you're vegetarian, just use soy sauce instead.

Click for recipe…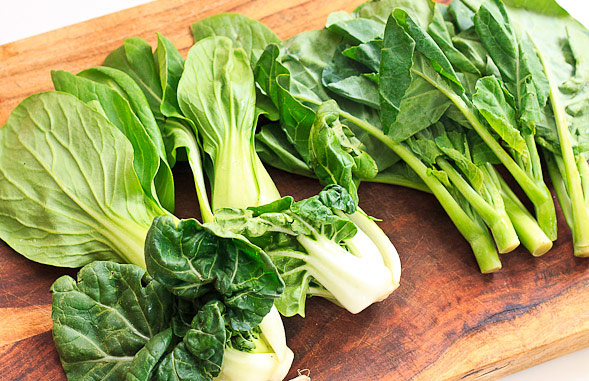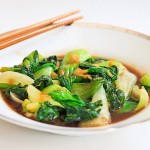 Stir-Fried Asian Greens Recipe

1 tablespoon
oil
2 cloves
garlic, roughly chopped
1-2 tablespoons
ginger, minced
6 cups
Asian greens (baby bok choy, pak choy or Chinese spinach)
1 1/2 tablespoons
oyster sauce (or soy sauce for vegetarian)
1/4 cup
vegetable stock
1 tablespoon
corn starch, dissolved in water
Over high heat add oil to a pan. Saute garlic and ginger for about a minute. Add greens and toss to coat evenly with oil, garlic and ginger. Stir in the oyster sauce and vegetable stock and cook for 2-3 minutes.
To thicken the sauce stir in corn starch mixture. Serve immediately over steamed rice or with preferred dish.
Total Time: 10 minutes
Yield: makes 2-4 servings


print recipe
[if you enjoyed this post, please sign up for my newsletter to get the latest recipes]