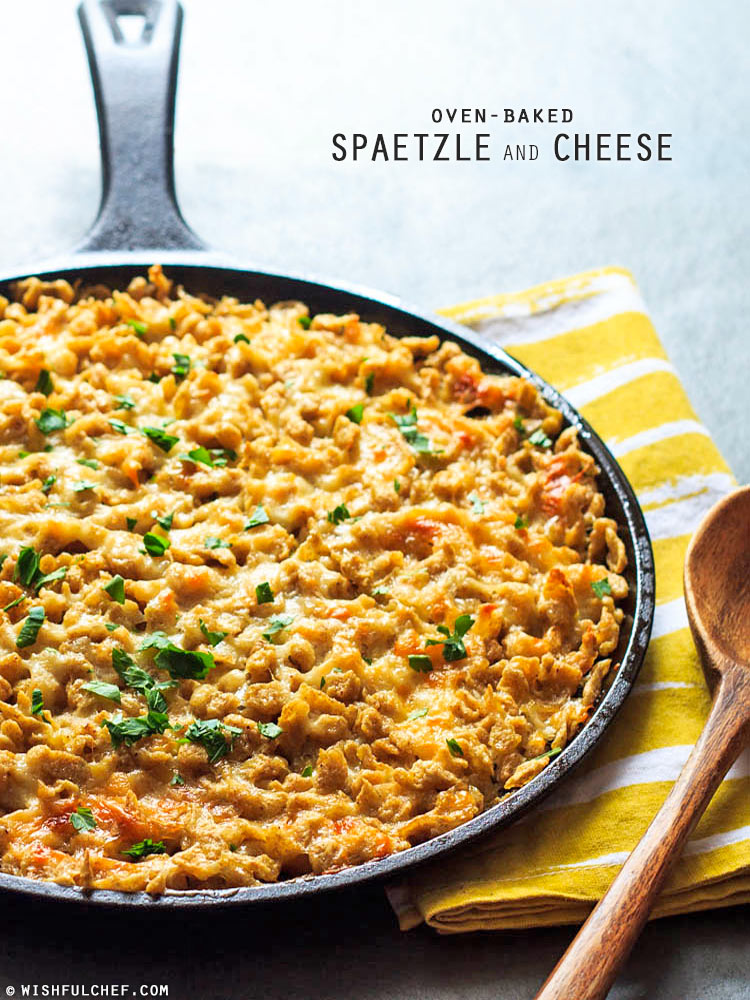 It's snowing today…AGAIN. To cure my cabin fever, I needed something comforting. Combining two of my favorite comfort foods, spaetzle and cheese, I ended up making a German-style Mac 'N Cheese. What could be better?

Spaetzle, or spätzle in German, is an egg noodle served throughout Germany. It reminds my husband of home and I cook it often for him since it's so easy to make. You should use a spaetzle maker, but if you don't have one, just drop small pieces of spaetzle dough into simmering water with a large-holed sieve or potato ricer.
You can eat the spaetzle right after it's cooked with sauce or beef stew, or sautéed with onions and fresh herbs. I love using my cast-iron skillet for this baked recipe because it makes the edges nice and crisp. If you don't have one, just use an oven-safe pan.

Click for recipe…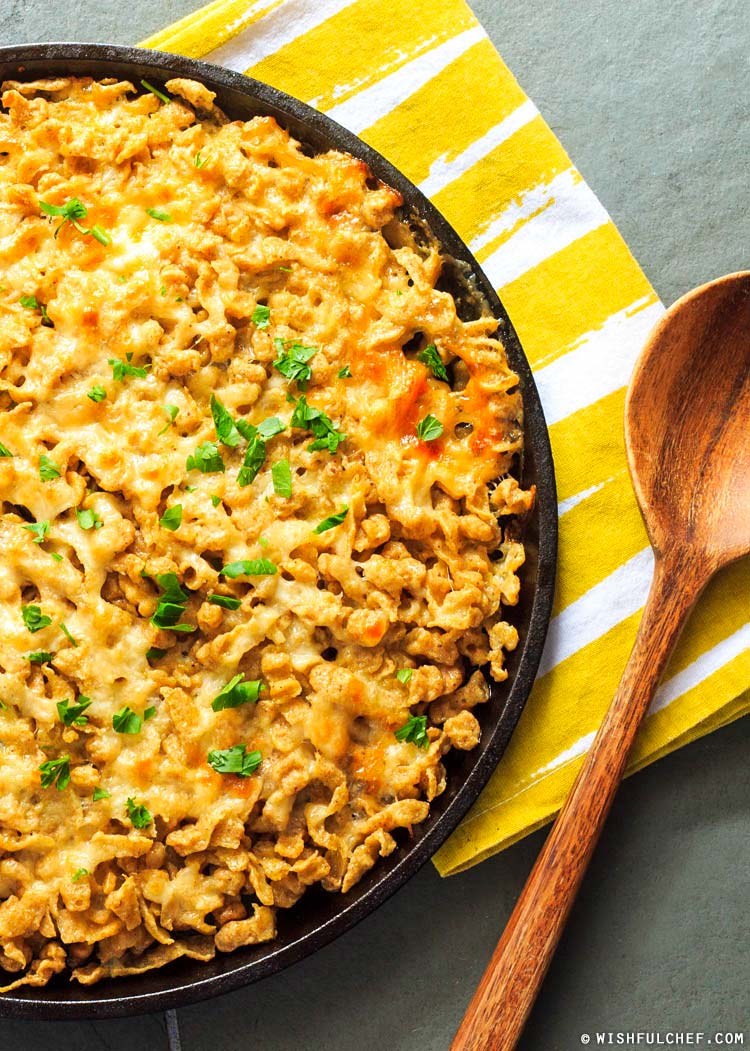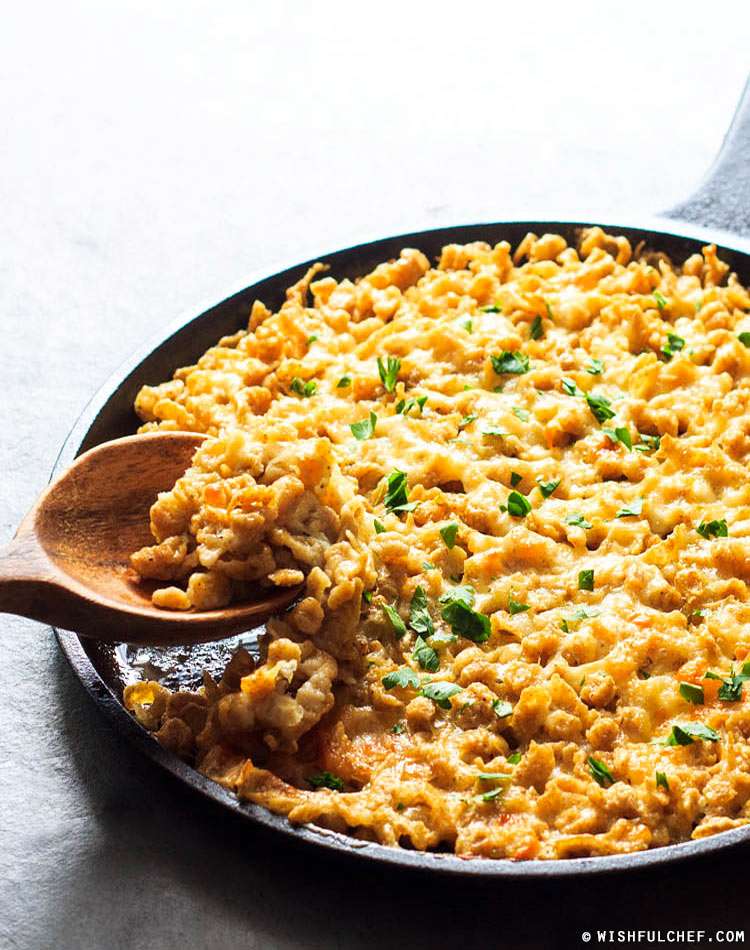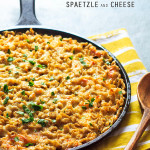 Oven-Baked Spaetzle and Cheese
2-3 cups of

cooked spaetzle

1-2 tablespoons

olive oil

salt and pepper, to taste

1 cup

shredded cheese (mozzarella, gruyere, Swiss, edam)

chopped fresh parsley, for garnish
Begin by cooking the spaetzle. Preheat oven to 350°F.
In a cast iron skillet over medium heat, sauté the spaetzle in olive oil for a few minutes, until lightly golden brown around the edges. Season with salt and pepper to taste. Quickly stir in cheese with the spaetzle. Bake for 20-25 minutes, until melted. Garnish with chopped fresh parsley. Serve warm.
Total Time: 60 minutes
Yield: 4 servings


print recipe
Note: This post contains affiliate links
[if you enjoyed this post, please sign up for my newsletter to get the latest recipes]