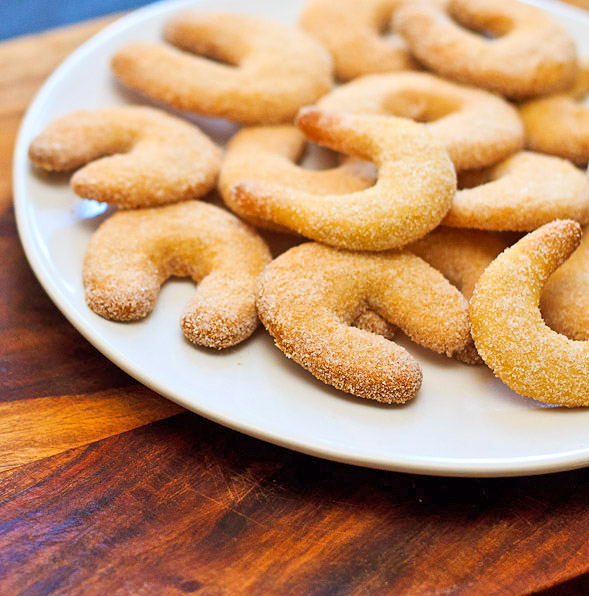 The recipe for these yummy crescent-shaped holiday treats comes straight from my husband's German mom. They have been a Christmas staple in his family for generations, and are typically referred to as "Vanille Hörnchen" or "Vanille Kipferl." I absolutely love them—they are simple to prepare and yield a bold vanilla and butter flavor with a perfectly crunchy texture. It's probably my favorite cookie recipe this time of year, and the crescents bring back memories of holidays spent in Germany. (For more German holiday cookies, take a look at my Gingerbread and Hazelnut cookie recipes.)

If you're a vanilla lover, like I am, I highly suggest you use actual vanilla beans. They add beautiful black specks to the cookies. If you don't have access to vanilla powder for the dough, use vanilla extract, and just omit it from the sprinkling at the end. Finally, don't worry if the crescent shapes don't all look the same, but make sure the cookies are relatively thin (about 1/4 inch) before baking.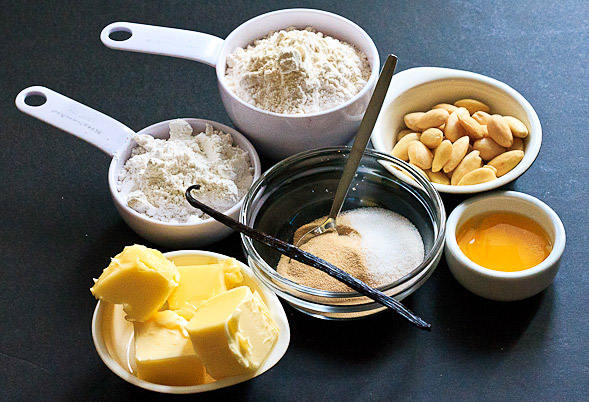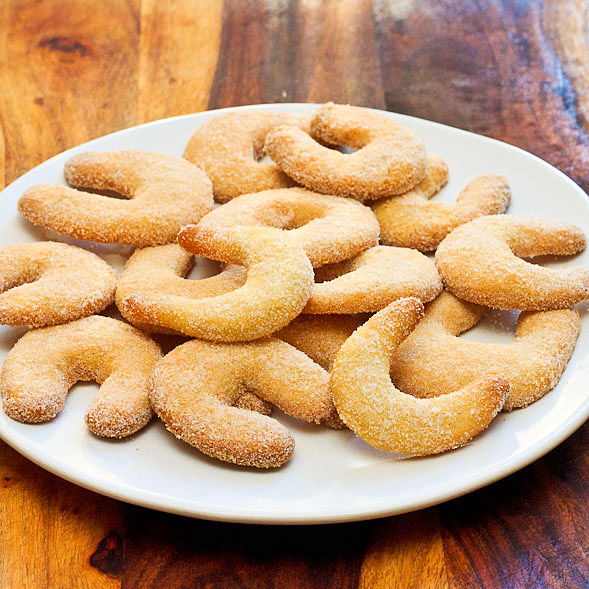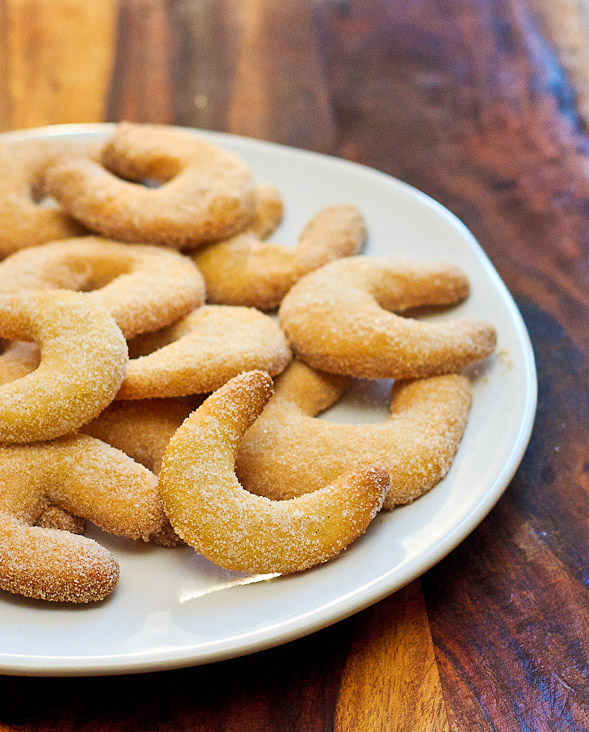 German Vanilla Crescent Cookies
1 stick butter, softened, halved or whole
1 egg yolk
1 cup flour
1/2 cup ground almonds (preferably skinless)
1/2 cup powdered sugar
a pinch of salt
2 teaspoons vanilla powder
1 whole vanilla bean, slit and deseeded
about 1/4 cup sugar
about 1 tablespoon vanilla powder
Preheat oven to 375°F. Mix together butter, egg yolk, powdered sugar and vanilla bean seeds. Add ground almonds, flour, salt and vanilla powder. Place dough in the fridge for 10-15 minutes to cool.
Roll small crescents (they extend a bit) and lightly flatten. Bake for 10-12 minutes, until golden.
Mix sugar and vanilla powder together on a plate or bowl. Roll the warm cookies around in the vanilla sugar mixture. Store in a container with a tight-fitting lid.
Total Time: 40 minutes
Yield: 30-40 cookies
For more recipes in the 12 Days of Cookies series, follow along on Twitter with the hashtag #BlogHerCookies.
This post is part of the BlogHer 12 Days of Cookies editorial series. Our advertisers do not produce or review editorial content. This post is made possible by Bank of America and BlogHer.