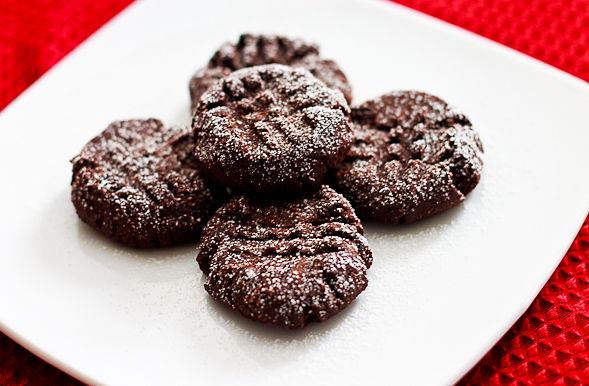 My previous post was a step-by-step guide on how to make almond milk, so I created a delicious vegan gluten-free cookie recipe made from all the leftover almond pulp. These cookies are a bit crumbly but great if you want a healthy alternative to your regular homemade or store bought cookies. Hopefully this recipe will inspire you to make your own nut milk!

I added a combination of cocoa, dates and coconut flakes along with a splash of almond milk. After they're finished baking, sprinkle some powdered sugar on top. Enjoy these healthy cookies with your friends over the holiday season.


Click for recipe…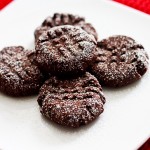 Vegan & Gluten-Free Cookies Recipe
2 cups
almond pulp, leftover from almond milk
2
dates, chopped and made into a paste (see photos)
1/2 cup
cocoa powder
2 tablespoons
coconut oil, melted
2 tablespoons
coconut flakes
1/4 cup
almond milk
1 tablespoon
flax
2 tablespoons
vanilla sugar
1 teaspoon
baking soda
1 teaspoon
gluten-free baking powder
1/2 teaspoon
salt
powdered sugar, for sprinkling

Preheat the oven to 350°F. Line a cookie sheet with parchment paper, set aside.
Combine all ingredients in a bowl and mix thoroughly. Roll mixture into 12 to 18 balls and then flatten in a criss-cross pattern with a fork. Bake for 30-35 minutes. Sprinkle with powdered sugar.


Total Time: 40 minutes
Yield: 12-18 cookies


print recipe
[stay tuned for a a recipe using homemade almond milk for Chai Tea. Sign up for my newsletter to receive notification]