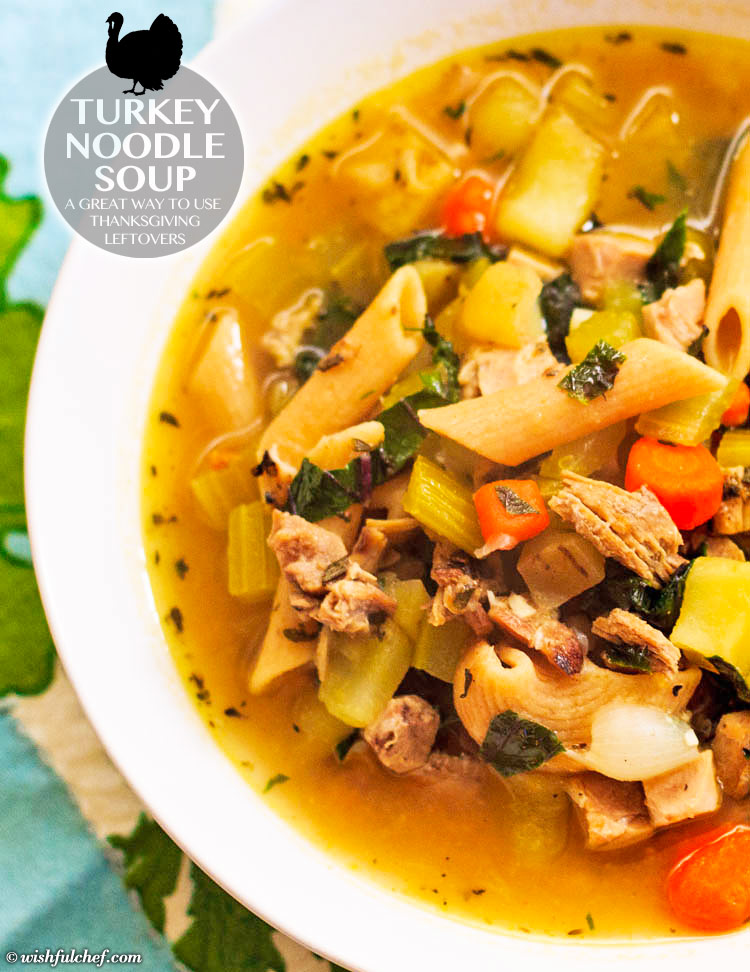 I'm bringing back another popular Thanksgiving post from 2011 with updated images and step-by-step instructions. Trust me, this recipe is the perfect after-Thanksgiving dish, a delicious soup using leftover turkey and gravy! If you love to build out meal plans on Pinterest, pin this recipe's step-by-step image to your recipe board.
The original post is below:
As much as I love my Thanksgiving turkey fresh out of the oven, I almost prefer the leftover meals you can make from it! My favorite is turkey noodle soup with vegetables. It's simple to prepare and extremely comforting this time of year. The turkey cooked with chicken broth is flavorful enough, but for more richness I added my leftover turkey gravy into the mix.

You can add in any vegetables you want. I used what I had on hand, carrots, celery, potatoes, and kale. For the noodles, I had a mixture of small pasta like penne and chiocciole, but egg noodles would also taste delicious.

Click for recipe…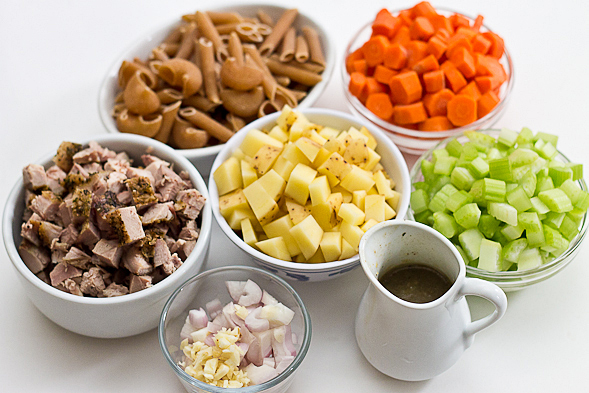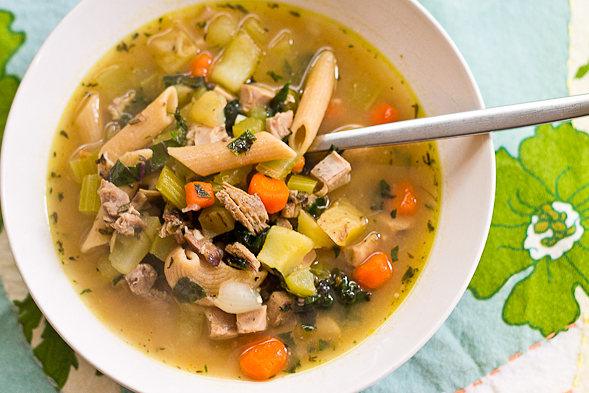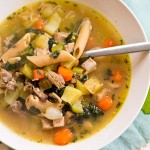 Leftover Turkey Noodle Soup Recipe
2-3 cups

leftover turkey, chopped or shredded (try my baked turkey thighs)

1/2 cup

leftover gravy (or however much you have)

4-5 cups

chicken stock or water

2

garlic cloves, diced

1 small

onion, diced

1 cup

carrots, diced

1 cup

celery, diced

1 cup

potatoes, diced

2 cups

small pasta or egg noodles

1 tablespoon

dried thyme

salt and pepper, to taste

chopped greens, like kale or spinach (optional)

In a large pot on medium-high heat, saute onions and garlic for about a minute. Add carrots, potatoes, celery and thyme and stir for about 4-5 minutes. Stir in leftover turkey, then add stock and leftover gravy and bring to a boil. Reduce heat; cover and simmer for about 15-20 minutes. Add the noodles and simmer, uncovered for 20 minutes or until noodles are tender. Stir in your chopped greens for about a minute and serve.
Total Time: 50-60 minutes
Yield: 6-8 servings


print recipe
[if you enjoyed this post, please sign up for my newsletter to get the latest recipes]