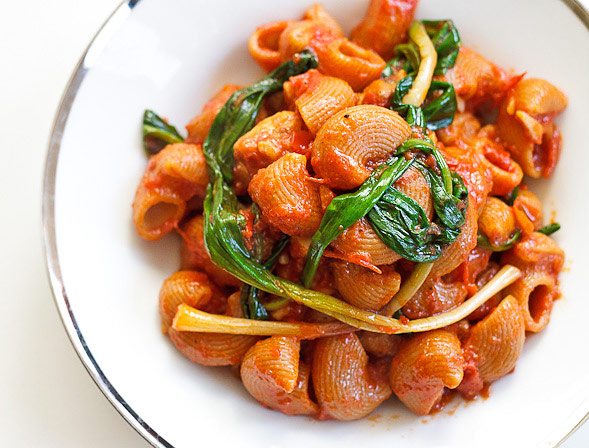 This weekend I've been eating ramps for breakfast, lunch, dinner or whenever I felt like having a snack. So here's a quick pasta dish I made using my leftover 10-minute tomato sauce from the other day and about seven stalks of ramps. Feel free to mix in your preferred sauce or pasta. I used a small shaped pasta but spaghetti or linguini will work just was well.


Click for recipe…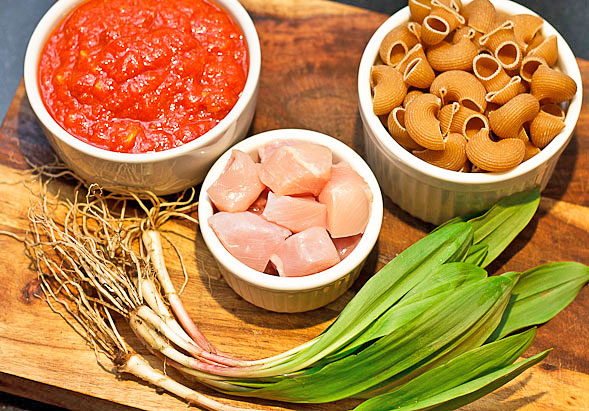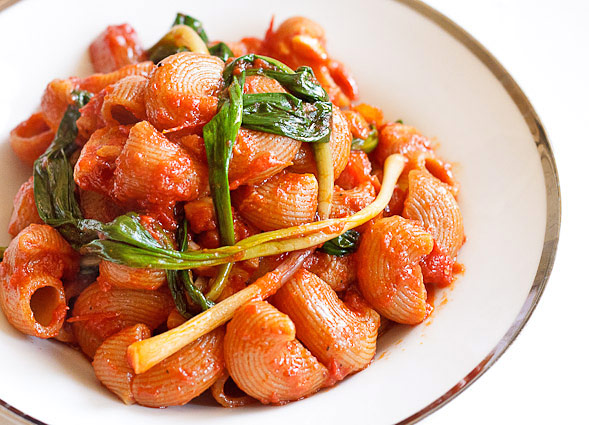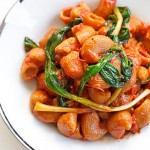 Tomato Ramp Pasta with Chicken Recipe

olive oil
8 ounces
pasta
1/2 pound
chicken, cut into bite-size pieces
a few stalks of
ramps, washed and roots trimmed
2 cups
tomato sauce
salt and pepper, to taste
Sprinkle salt and pepper on chicken pieces. In a large saute pan, heat some olive oil on medium-high and cook chicken, about 8-10 minutes.
Stir in tomato sauce and cook for 2-3 minutes, then add in ramps. Stir the mixture together for about 5 minutes. Add salt and pepper to taste. Toss in pasta and coat well with sauce.
Total Time: 20-30 minutes
Yield: makes 4 servings


print recipe
[if you enjoyed this post, please sign up for my newsletter to get the latest recipes]