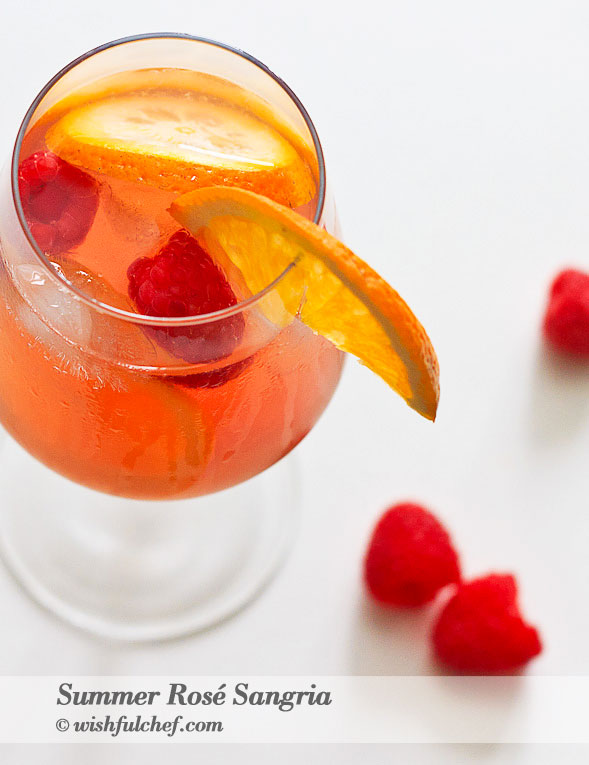 Who doesn't love a delicious sangria during the summer? It's so easy to make and super refreshing. I've made a few red wine-based sangria recipes in the past but I wanted to change it up and try to recreate a recipe from a restaurant we went to recently (if you're ever in NYC, try out the amazing Sangria at "The Standard Grill" right under the High Line Park).

Rosé is a wine that uses some of the color from grape skins, a favorite of ours to drink during the summer months. For best results, combine the berries, oranges and juice up to a day ahead and let the mixture sit in the fridge. I used agave nectar for added sweetness but use regular sugar or your preferred sweetener.

Click for recipe…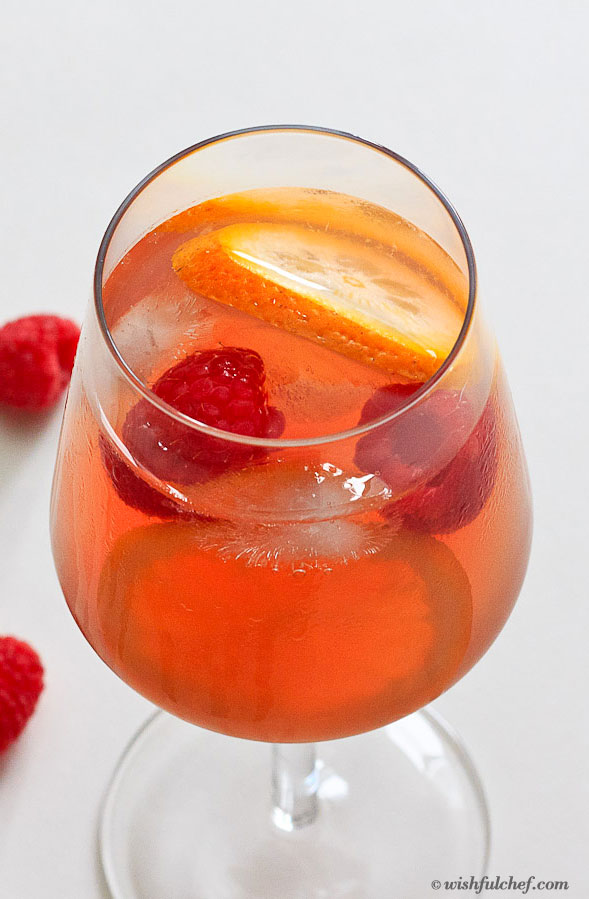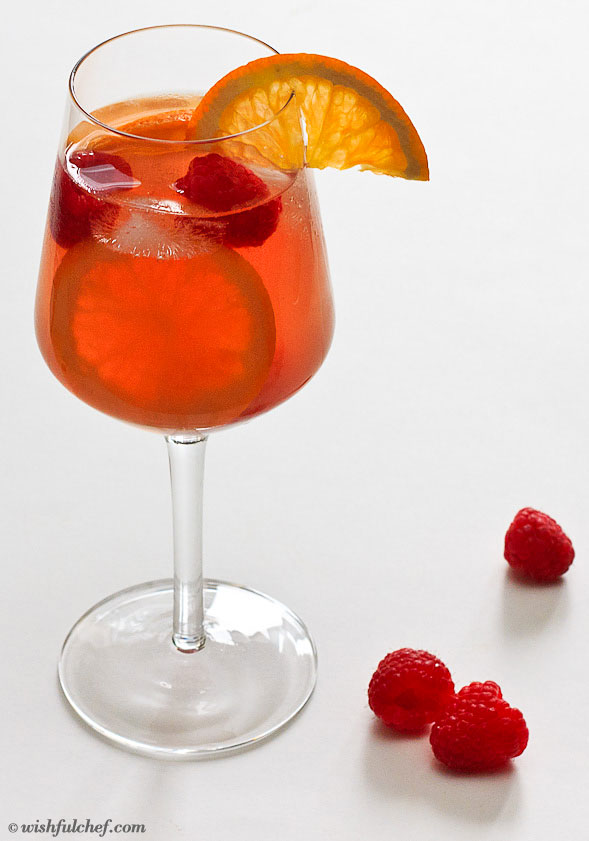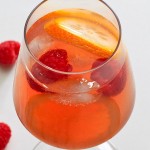 Summer Rosé Sangria
1 bottle of

rosé wine

, chilled
1/2 cup

agave nectar

(or preferred sweetener)
3-4 cups

raspberries and strawberries

, or any berry mix
1 whole

lemon

, juiced
2 whole

oranges

, juiced (optional orange slices for garnish)
In a large pitcher, combine all of the ingredients. Stir well to combine and dissolve the sugar (if using). Refrigerate the sangria until ready to serve. Pour into glasses with ice. Garnish with berries and orange slices.
Total Time: 15 minutes (plus chill time)
Yield: around 12 servings


print recipe