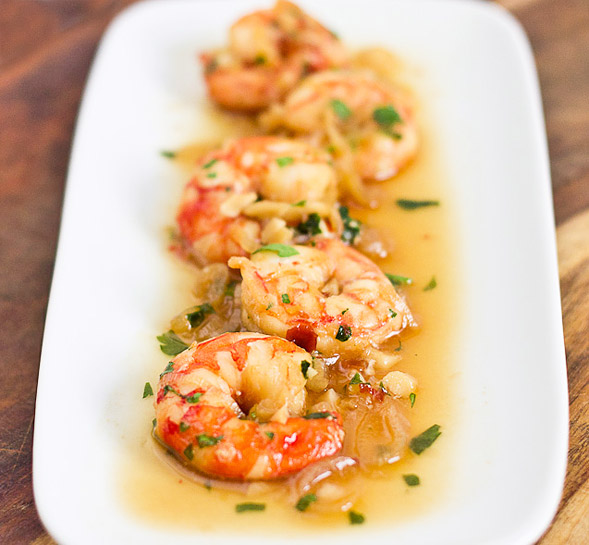 With St. Patrick's Day around the corner, I decided to make something beer-inspired (of course!). When I cook with beer, I usually add beef or chicken, but this time I wanted to mix it up and use shrimp. Beer brings wonderful depth to a meal so if you have never cooked with it before, try this easy drunken shrimp recipe.

This recipe has a nice kick to it, so alter the heat to your taste. As for the beer, I used an IPA from Pennsylvania brewery Sly Fox, which is extra hoppy and bold, perfect for the sauce in my opinion. For a mild tasting sauce, use a pilsner, lager or wheat beer.

Click for recipe…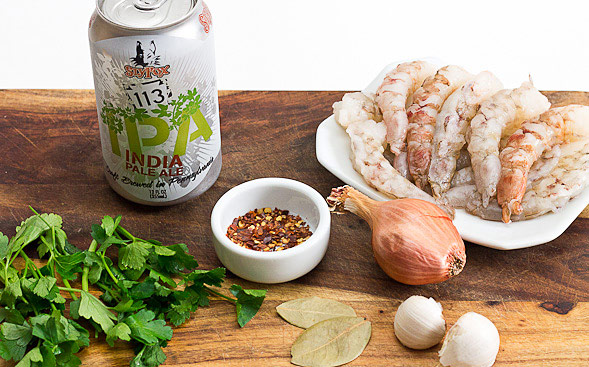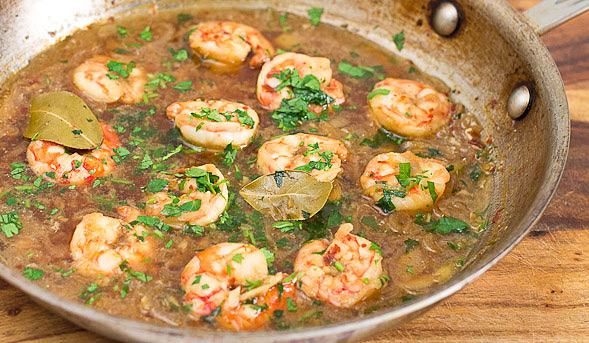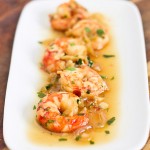 Spicy Drunken Shrimp Recipe

1/2 pound

shrimp

1 can of

beer

1

shallot, sliced

2 cloves

garlic, chopped

1 teaspoon

red pepper flakes, or to taste

1-2

bay leaves

fresh chopped parsley

salt and pepper, to taste
Add shallot, garlic, red pepper flakes, bay leaves and beer in a large saucepan and turn heat on high. Bring to a boil and reduce beer sauce by half, stirring occasionally.
Add shrimp and cook until pink, about 3-4 minutes. Season with salt and pepper, if needed. Serve with crusty bread or on top of rice.
Total Time: 20 minutes
Yield: makes 2 servings


print recipe
[if you enjoyed this post, please sign up for my newsletter to get the latest recipes]