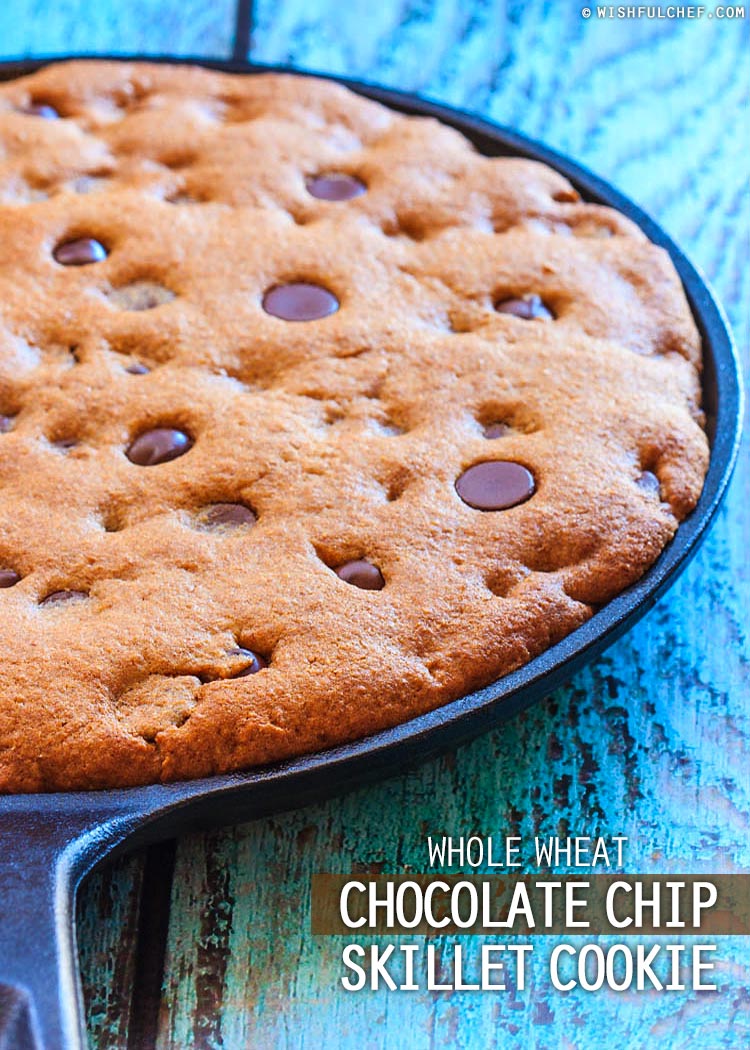 Who's got a craving for something sweet?? This giant chocolate chip cookie is baked in one of my favorite kitchen tools, my cast iron skillet! It's so versatile, you can cook pretty much anything in it, like German spaetzle or homemade pizza. I love this method because the cast iron helps create a nice outer crust and keeps the inside moist…so DELICIOUS. Dig in!

This dessert recipe is super easy to make and is ready in minutes! You can have this giant chocolate chip cookie fresh and warm in about a half hour. It's dangerous so try not to eat the whole thing. 😉

Click for recipe…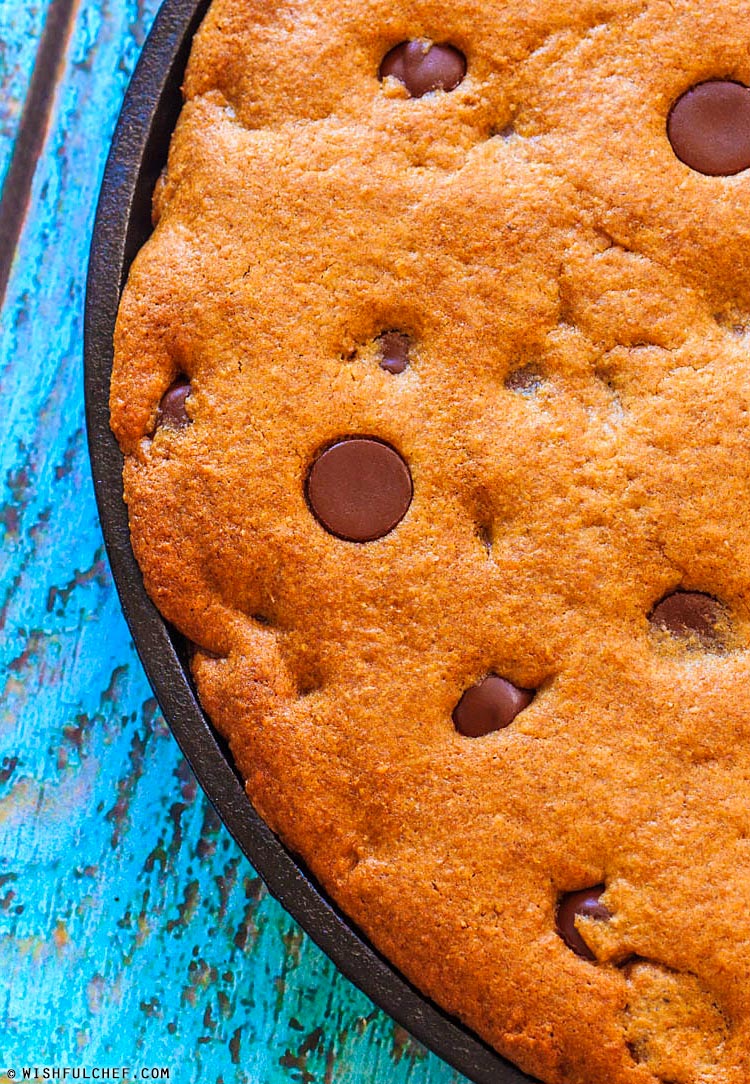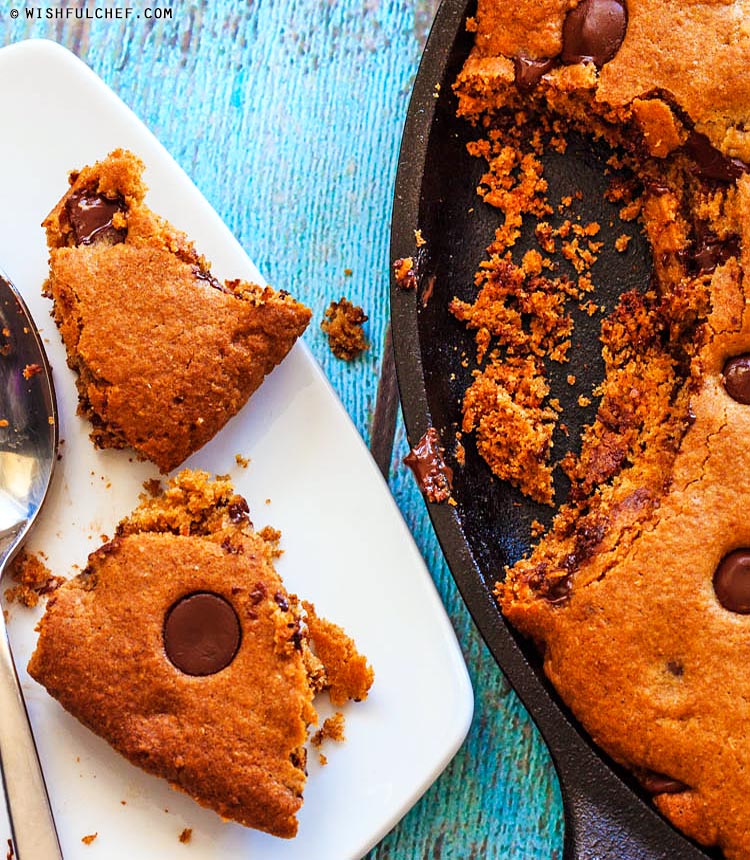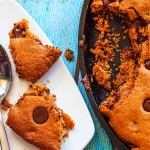 Whole Wheat Chocolate Chip Skillet Cookie
1/2 cup

coconut oil (or butter), melted

1/4 cup

sugar

1/4 cup

light brown sugar

2-3 tablespoons

agave nectar

1/2 teaspoon

salt

2 teaspoon

vanilla extract

1 large

egg, beaten

1 1/2 cups

whole wheat flour

1/2 teaspoon

baking soda

3/4 cup

dark chocolate
Preheat oven to 350°F.
Combine melted coconut oil, sugars, agave, salt and vanilla in a bowl. Mix until well combined. Stir in beaten egg and mix until smooth.
In a separate bowl, mix together flour and baking soda, then add to the wet mixture.
Stir in chocolate chips, then spread cookie dough in a 12-inch oven safe skillet. Bake for 15-18 minutes.
Total Time: 30 minutes
Yield: makes 4-6 servings


print recipe
[if you enjoyed this post, please sign up for my newsletter to get the latest recipes]