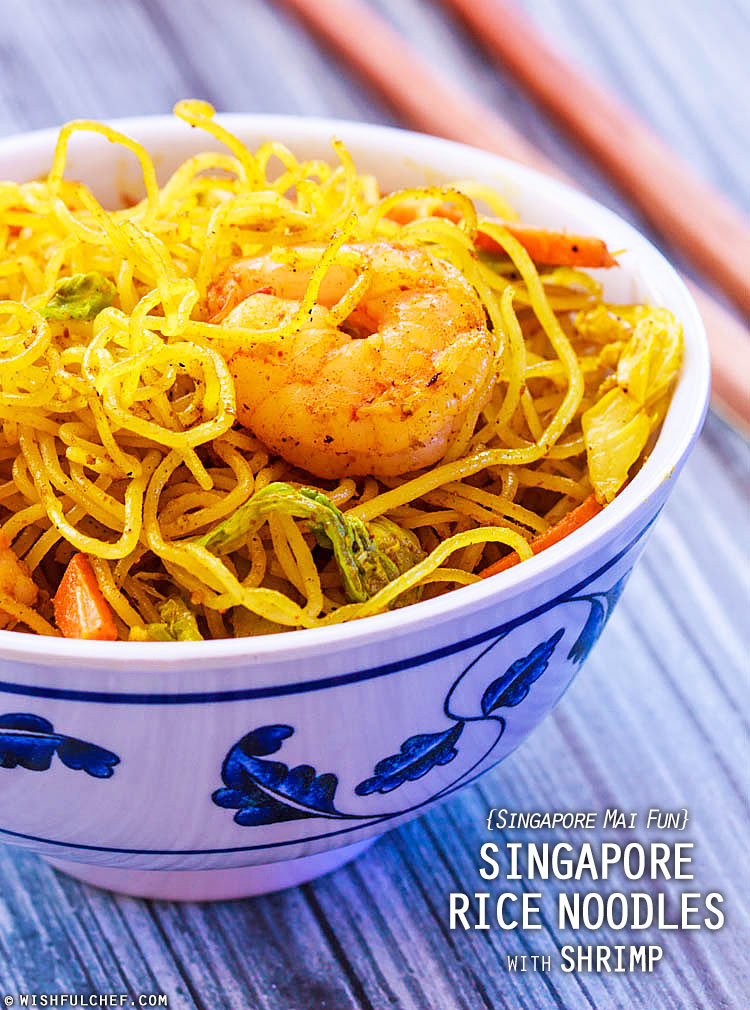 There are days when I really have no clue what to cook for dinner and I end up ordering takeout. Hey…I live in NYC! 😉 One of my favorite Chinese takeout dishes is Singapore Rice Noodles, a dish seasoned with curry, soy sauce and veggies. I love the aromatic flavors and the hint of spice. So if you're having a lazy day like me, try this recipe out. There's a bit of prep work involved, but once everything is prepared, the stir-frying should go smoothly.

If you want to omit the shrimp and make an all vegetarian meal, bean sprouts and tofu will taste delicious. When preparing the vermicelli noodles, they need to be softened before they're tossed in the pan but make sure to not oversoak, you don't want them to be mushy. I also like to use kitchen shears to cut the noodles a bit to make tossing easier.

Click for recipe…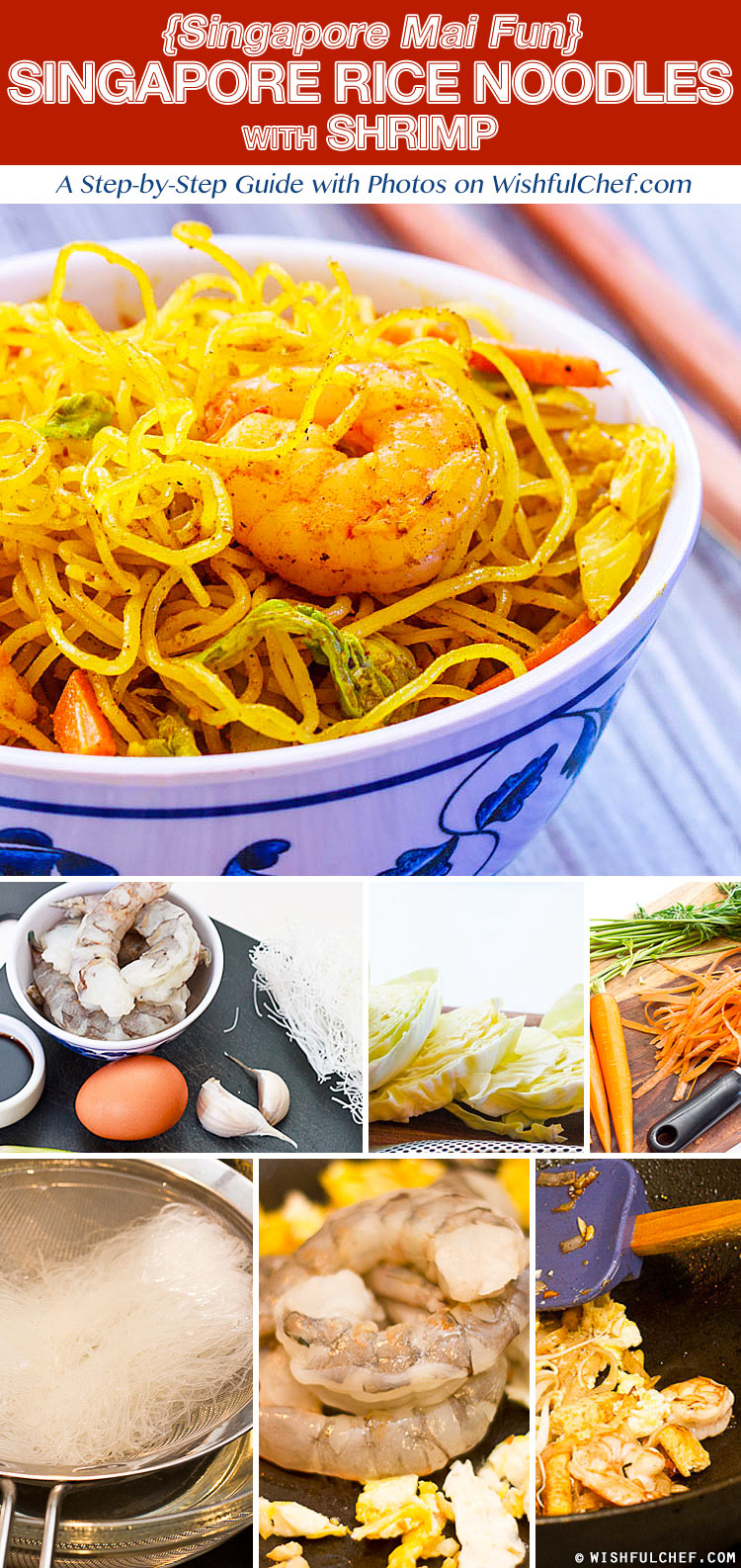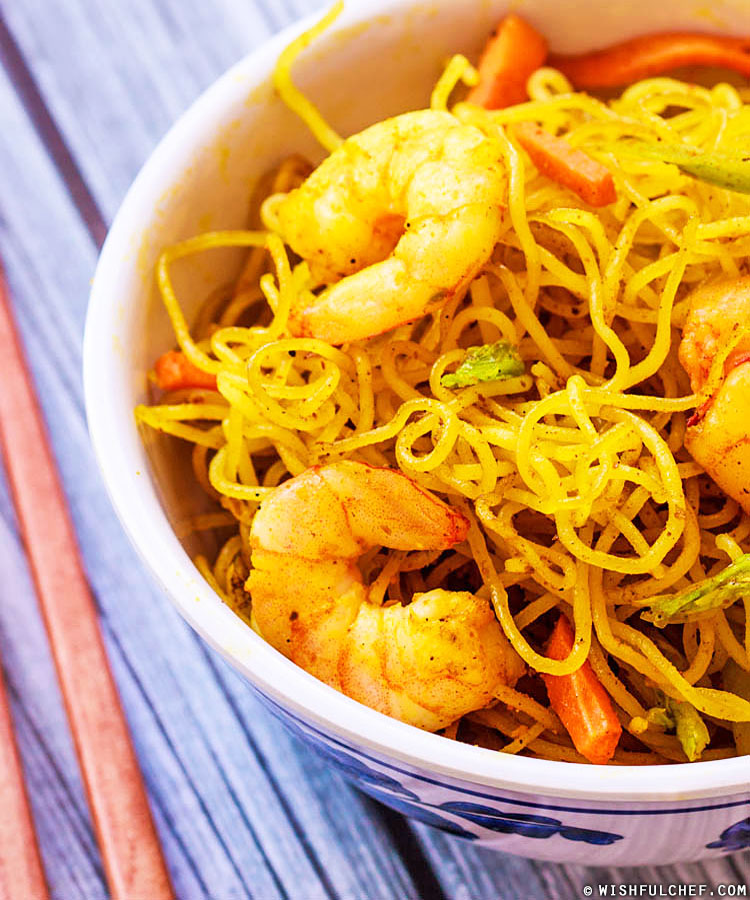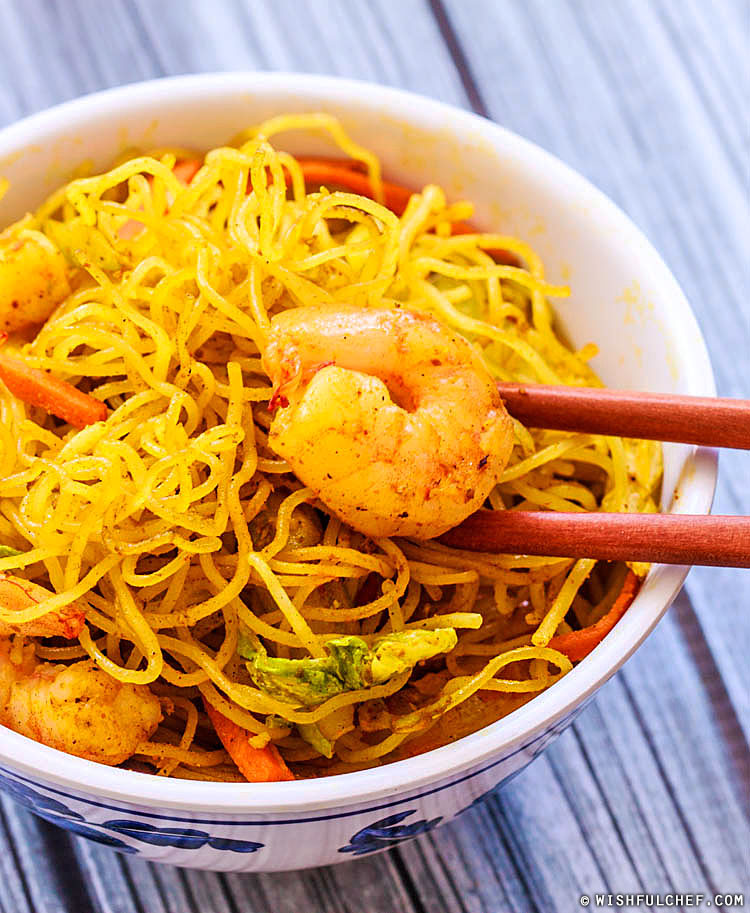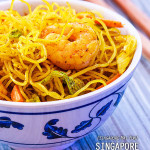 Singapore Rice Noodles with Shrimp
6 ounces

rice vermicelli noodles

2-3 teaspoons

curry powder

1/2 teaspoon

turmeric

3-4 tablespoons

soy sauce

1 teaspoon

honey or sugar

1/2 teaspoon

vinegar

red pepper flakes, to taste

1-2 tablespoons

vegetable oil

1 large

egg

1 pound

shrimp, peeled and deveined

2 cloves

garlic, minced

1 teaspoon

ginger, minced

1 small

onion, sliced

1 cup

cabbage, shredded

2

carrots, peeled and sliced into small thin strips

1 tablespoon

sesame oil
Soak the rice vermicelli noodles according to package instructions. Drain well and set aside in a colander. In a small bowl, whisk together about 3 tablespoons of water with the curry powder, turmeric, soy sauce, honey, vinegar, and red pepper flakes for the sauce. Set aside.
In a large wok or pan, heat vegetable oil and scramble the egg and cook the shrimp until pink, set both aside. Add a little more oil then toss in garlic and ginger; cook until fragrant for about 2 minutes. Add in half the sauce, stirring quickly and cook until the sauce starts to heat, then stir in sliced onion, cabbage and carrots and cook for 2-3 minutes.
Add in the rice vermicelli noodles, remaining sauce and shrimp. Quickly toss together the noodles until all ingredients are well combined. Turn off heat then stir in sesame oil and serve.
Total Time: 30 minutes
Yield: makes 4-6 servings


print recipe
[if you enjoyed this post, please sign up for my newsletter to get the latest recipes]