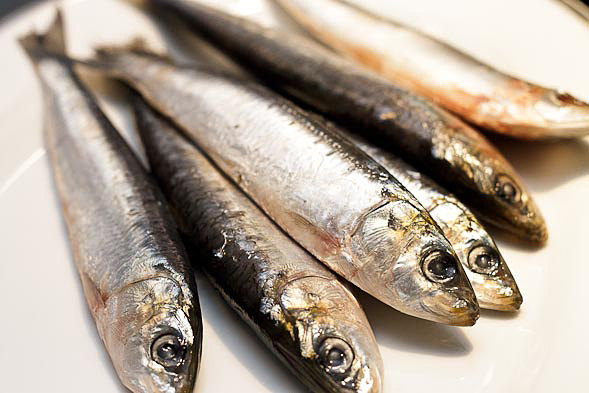 Today I'm trying out a new post format. My recipes usually focus on simple, high quality ingredients. So I thought it would be nice to provide a little more in-depth information on specific ingredients.
I'm planning on sharing some of my favorite foods, but also seasonal and/or exotic vegetables and fruits I may have picked up at the market. My first article covers one of my favorite ingredients, sardines. I love cooking with them – fresh or canned. A staple of the Mediterranean diet, it has also become a staple in my kitchen.

Why I love cooking with sardines
They are healthy: Sardines contain lots of healthy omega-3 fatty acids and are a good source of vitamin D, B12 and calcium.
Not bad for you: Sardines are low on the food chain and therefore don't absorb as much Mercury, PCB and other environmental pollutants.
Sustainable: Sardines are currently not in danger of being over-fished and are available in abundance today.
They're tasty! Most importantly, they are super delicious. Sardines may have gotten a little bit of a bad rep in previous years but their unique, bold flavor works so well in many dishes or on its own. Sardines don't need a lot of flavoring.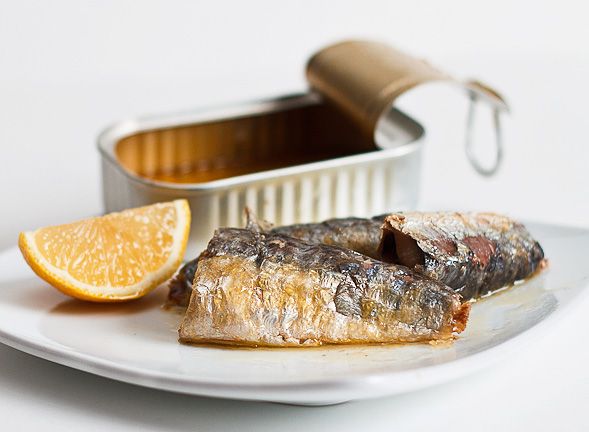 What to do with sardines
Canned sardines: I love making a simple sardine pasta or use them as an ingredient in salad dressings (I just mix them together with vinegar and olive oil). Growing up, my parents would buy the sardines canned in tomato sauce and we would eat them alongside some bread or rice.
Fresh sardines: Grilled or pan fried with only some olive oil, salt, pepper and fresh parsley with a squirt of lemon juice at the end. For a fancier dish, check out this video of Gordon Ramsay cooking harissa sardines.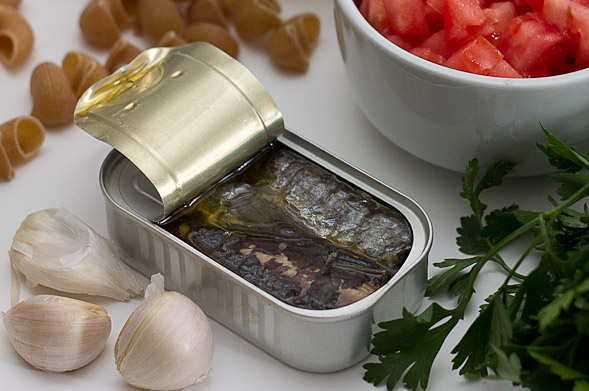 Where to buy sardines
For canned sardines I love the low-sodium sardines in olive oil from VitalChoice. I have yet to find a better tasting product. They're pricey but you get what you pay for. If you know of any great tasting alternatives, please leave a comment below.
For Fresh sardines try your local fish monger; most Whole Foods stores should also carry them in the seafood section.
[Sign up for my newsletter or follow me on facebook / twitter to get new recipes]