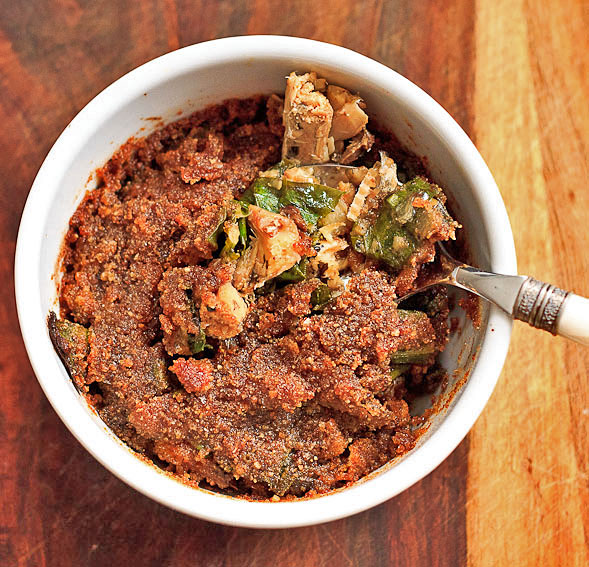 Canned sardines are always my go-to ingredient if I need to whip up something quick to eat. They're packed with omega-3 fatty acids and can easily be made into a healthy weeknight dish. My usual recipe with canned sardines is a sardine and tomato pasta which I make almost every week. Another simple way to use canned sardines is baking them into a gratin. Vitamin-packed collard greens and crunchy breadcrumbs are added making this dish even more delicious and satisfying.

This gratin is adapted from a recipe I saw on The NY Times a few years ago and I have been making it ever since. Try to find good sardines preferably packed in olive oil, and roughly chop or flake them with a fork when you prepare the gratin. The Times article called for Swiss chard but I had collard greens which turned out really well. But use any type of greens you have on hand.

Click for recipe…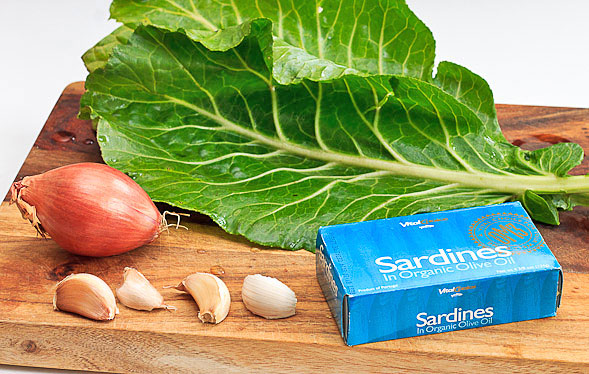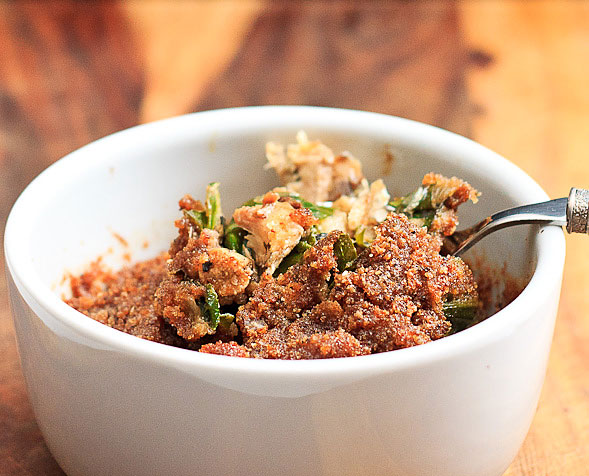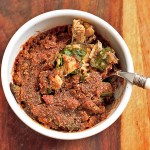 Sardine Gratin with Collard Greens Recipe

1 4-ounce can of
sardines in olive oil
4 leaves of
collard greens, stemmed and roughly chopped
2 tablespoons
olive oil
4 cloves
garlic, chopped
1
shallot, chopped
1/2 teaspoon
dried thyme
1/2 teaspoon
dried oregano
1/4 cup
milk
1/4 cup
breadcrumbs
salt and pepper, to taste
Preheat oven to 425°F. Lightly grease 2 individual ramekins or baking dish with olive oil. Remove sardines from can onto a plate. Set the sardines and leftover oil aside.
Heat regular olive oil in a pan over medium heat and add the shallots. Stir and cook for about five minutes then, add in the garlic, thyme and oregano and cook for about a minute. Add the collard greens and salt and pepper to taste. Add in milk and stir until liquid is gone. Add more salt and pepper to taste.
Spread half of the collard greens mixture at the bottom of the ramekins. Top with the sardine fillets, chopped or flaked. Then top sardines with remaining collard greens. Sprinkle with breadcrumbs over top and drizzle oil from the can. Bake for 15-20 minutes until tops are golden brown. Let rest for a few minutes and serve hot.
Total Time: 30 minutes
Yield: makes 2-4 servings


print recipe
[if you enjoyed this post, please sign up for my newsletter to get the latest recipes]