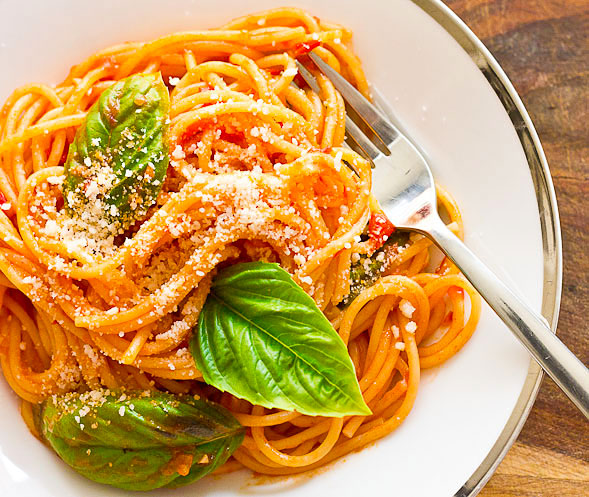 This summer has been busy with weddings, family visits and working on our new business. With all of these events going on, I still strive to cook at home everyday. Creating a quick meal in under 30 minutes is easy if you have these two staples: pasta and tomato sauce.

Pasta is my #1 go-to dish and my 10-minute tomato sauce, along with fresh basil is the perfect compliment. I like to make a large amount of tomato sauce and freeze it for days when I need an easy meal.

Click for recipe…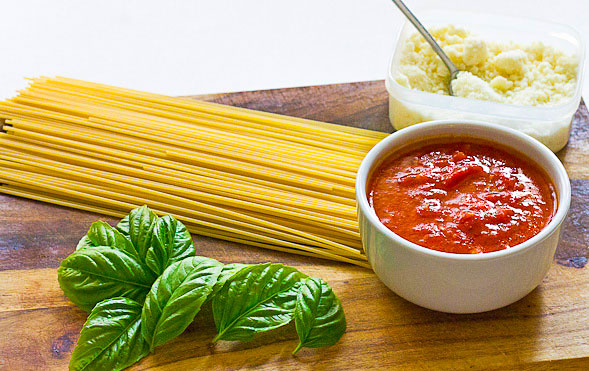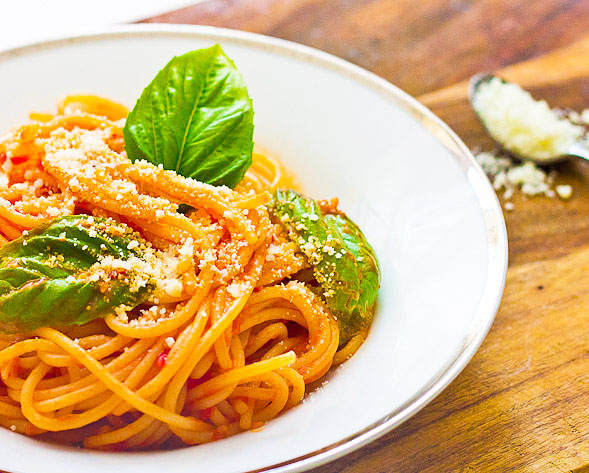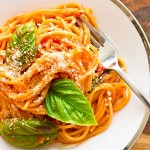 Pasta with Fresh Basil and Romano Cheese

1 pound
spaghetti pasta
2 1/2 cups
spicy tomato sauce
10-12
basil leaves
extra virgin olive oil, for drizzle
Romano cheese, for sprinkling
Cook pasta according to package directions. Heat up the tomato sauce in a pan on medium heat. Add the cooked pasta to the tomato sauce and toss until well combined. Turn heat off and add the fresh basil leaves and toss. Drizzle olive oil and sprinkle Romano cheese on top when serving.
Total Time: 20 minutes
Yield: makes 4 servings


print recipe
[if you enjoyed this post, please sign up for my newsletter to get the latest recipes]