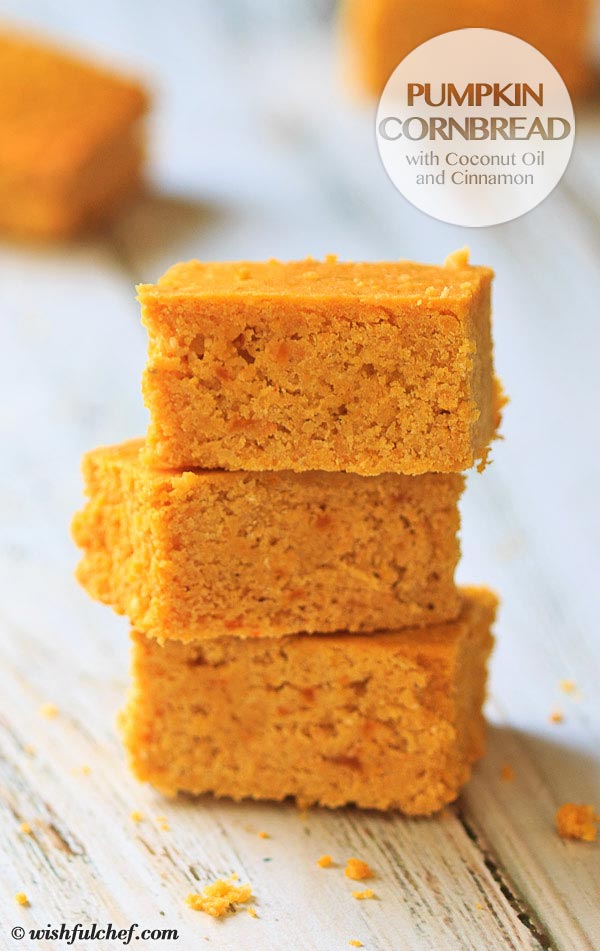 I'm officially in pumpkin mode (see my last two pumpkin recipes here and here). I still had half a can of pumpkin puree left, so I scoured my Pinterest boards and came upon a simple recipe from the blog The Comfort of Cooking. I changed it up a bit and used coconut oil, agave nectar and a touch of cinnamon for some extra spice kick. It turned out super yummy. My husband loved it and wanted to eat the whole batch on the first day!

The recipe calls for buttermilk but if you don't have any, a handy tip is to stir in a little lemon juice to milk and let it sit to curdle. Serve the cornbread with a cup of hot chai tea and a drizzle of maple syrup or honey.

Click for recipe…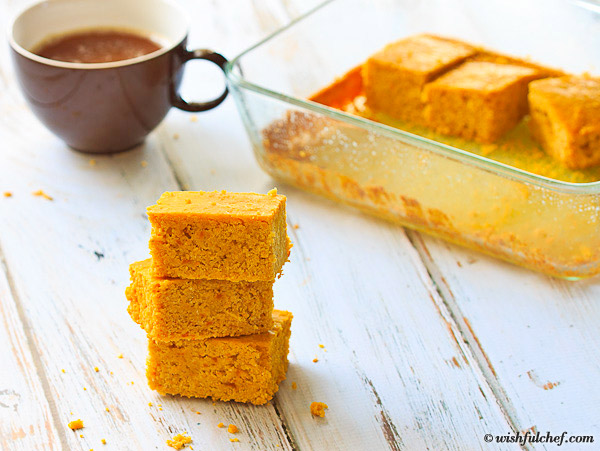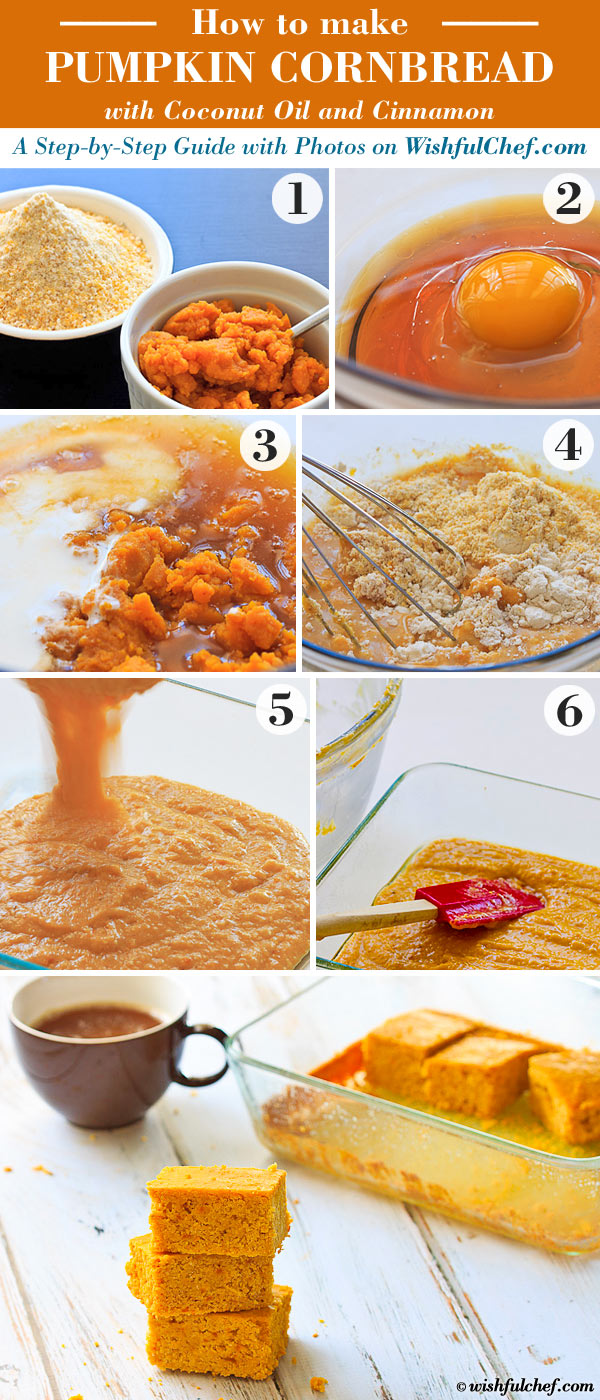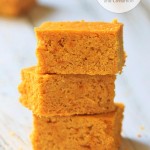 Pumpkin Cornbread with Coconut Oil and Cinnamon
1/4 cup

coconut oil

, melted

1/4 cup

agave nectar

1 whole

egg

1/4 teaspoon

baking soda

1/4 cup

buttermilk

1/4 cup

pumpkin puree

1/2 teaspoon

salt

1/4 teaspoon

cinnamon

1/2 cup

cornmeal

1/2 cup

flour

(whole wheat or regular)

a drizzle of

honey or maple syrup
Preheat oven to 350°F. Grease an 8-inch baking dish and set aside. I used coconut oil cooking spray but use butter or oil if you don't have it.
In a bowl, stir together coconut oil and agave nectar, then whisk in the egg. Whisk in the baking soda, buttermilk and pumpkin puree. Stir in the salt, cinnamon, cornmeal and flour. Try not to overmix.
Add the batter to your baking dish and smooth it out. Bake for 25-30 minutes, until the top is golden brown. Serve warm with a drizzle of honey or maple syrup.
Total Time: 40 minutes (plus time overnight)
Yield: serves 6


print recipe
[if you enjoyed this post, please sign up for my newsletter to get the latest recipes]