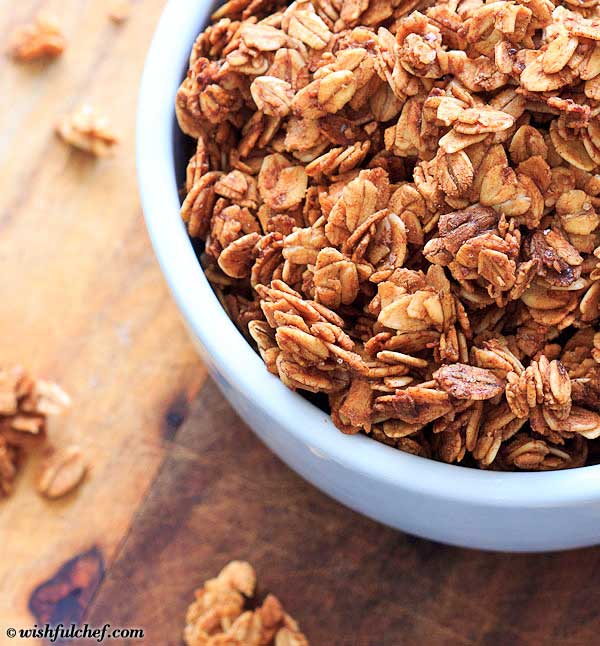 Do you see that delicious bowl full of granola up there? Well it's almost gone! I've been snacking on it ever since I took it out of the oven. It's so easy to make and the trick is to leave it overnight so you can have a delicious breakfast waiting for you when you get up. This healthy granola will make you feel like you've been baking pies all day from the warm lingering smell from the kitchen. The aromatic pumpkin pie spice will keep your family coming back for more!

What I love about this recipe is the simplicity of it. It's nut-free granola but feel free to add some to the mix. If you can't find pumpkin pie spice, just combine a mixture of ground cinnamon, nutmeg, ginger and cloves. This recipe is adapted from the Sweet Peas & Pumpkins blog. Check out my other pumpkin recipes of the season here and here.

Click for recipe…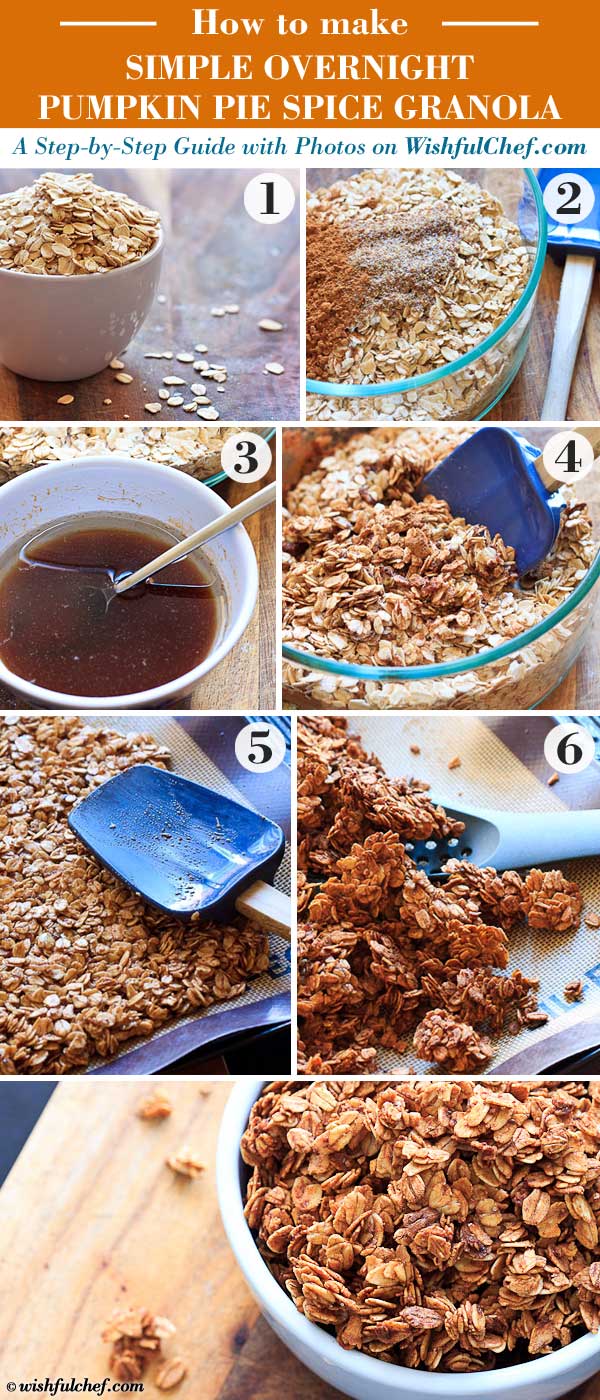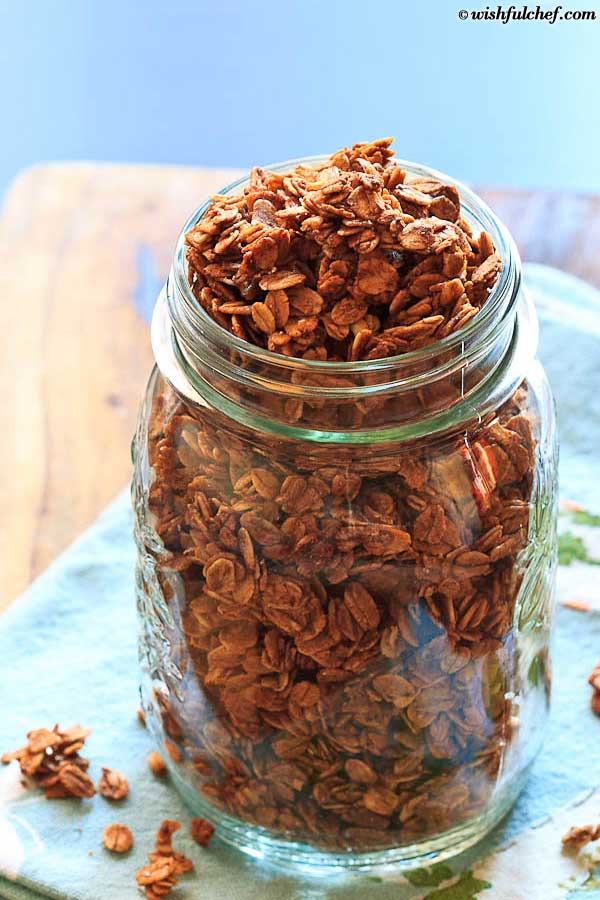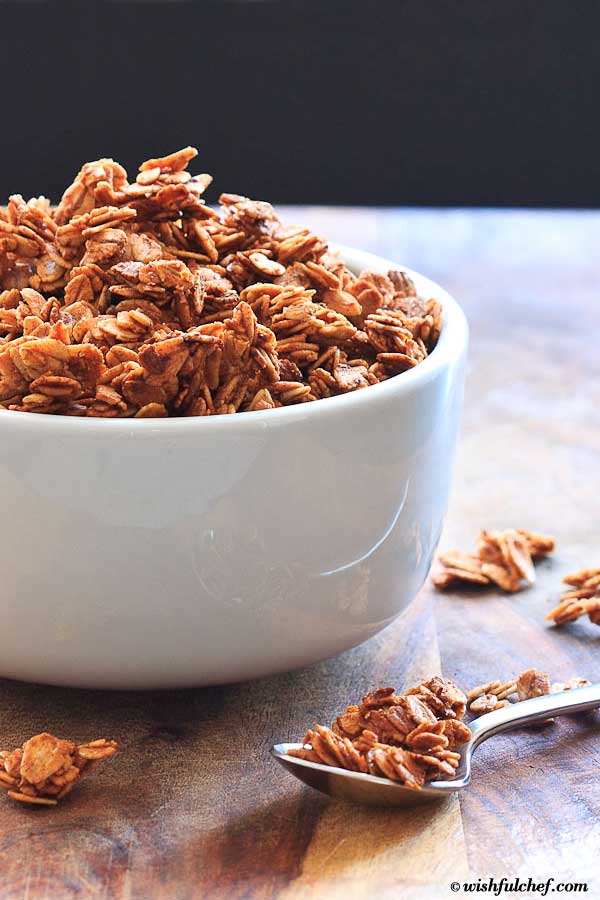 Simple Overnight Pumpkin Pie Spice Granola
6 cups

oats

1/4 cup

ground flax

2 tablespoons

pumpkin pie spice

1 teaspoon

salt

1/4 cup

brown sugar

1/2 cup

maple syrup

1/4 cup

coconut oil

2 teaspoons

vanilla extract
Preheat oven to 375°F.
In a bowl, combine the oats, ground flax, pumpkin pie spice and salt. In a small microwave-safe bowl, combine the brown sugar, maple syrup, coconut oil and vanilla. Microwave for about 1 minute, until sugar dissolved.
Pour liquid mixture over the oats and stir together until well combined. Place the oats on a cookie sheet lined with Silpat or parchment paper. Bake for 10 minutes. Turn off the oven and keep it there (with door closed) until the morning. When you get up, take the tray out and break the granola into pieces and store in airtight containers.
Total Time: 20 minutes (plus time overnight)
Yield: makes 6 cups granola


print recipe
[if you enjoyed this post, please sign up for my newsletter to get the latest recipes]