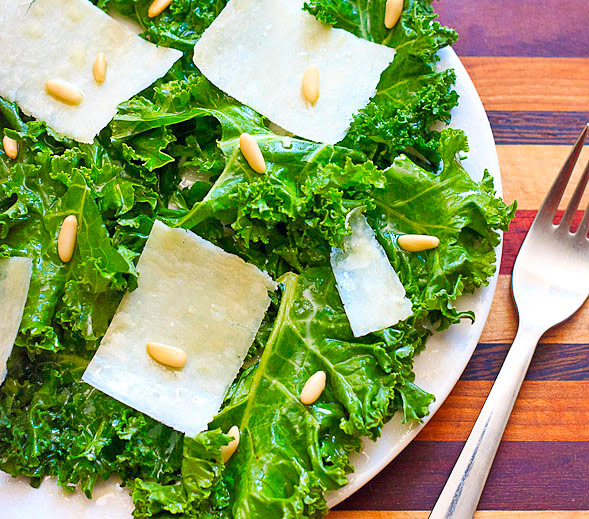 For a quick weeknight dish, I came up with this incredibly simple and healthy salad. Raw kale is the perfect green during the fall and winter months because of it's hearty texture. I added some lightly toasted pine nuts for a bit more crunch and topped it with a few pieces of shaved Parmesan. For the perfect meal, serve it next to a delicious roast chicken.

I like to prepare this salad one to two hours ahead of time and serve it at room temperature. It also tastes great the next day allowing the kale to soften and the flavors to blend. And if you love kale like I do, try out my easy chickpea kale salad.

Click for recipe…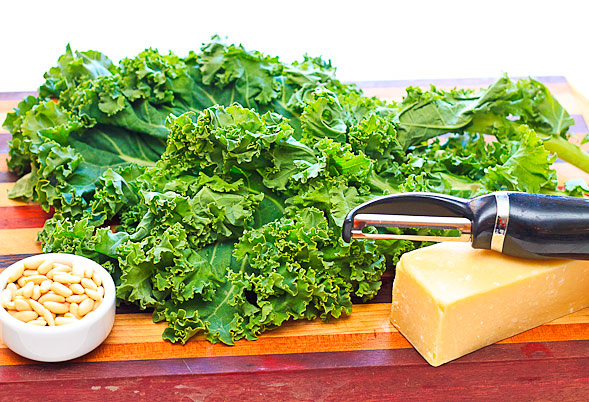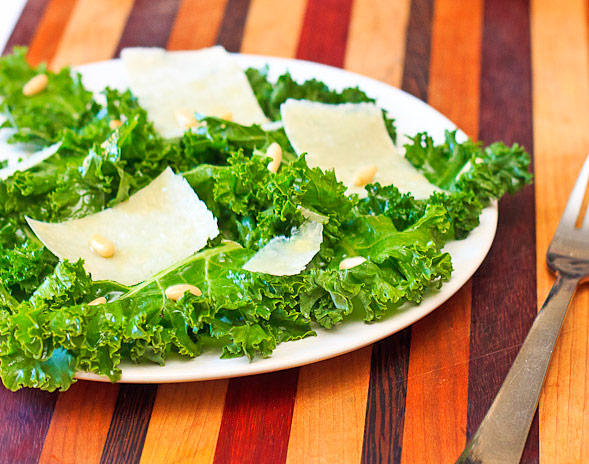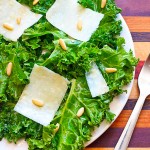 Kale Salad with Toasted Pine Nuts and Parmesan

1 bunch

kale

, stems removed and roughly chopped
1-2 tablespoons

pine nuts

, lightly toasted
3 tablespoons
olive oil
1 tablespoon
red wine vinegar
1 tablespoon
honey
Parmesan cheese

shavings, to taste
salt and pepper, to taste
Wash kale leaves and pat dry. Remove stems and roughly chop. In a pan on medium heat, lightly toast pine nuts. Set all aside.
Whisk olive oil, red wine vinegar, honey, salt and pepper in large bowl. Add kale and pine nuts, toss well to coat.
Place kale leaves and pine nuts onto a serving platter. Top with shavings of Parmesan cheese.
Total Time: 15 minutes
Yield: 4 servings


print recipe
[if you enjoyed this post, please sign up for my newsletter to get the latest recipes]