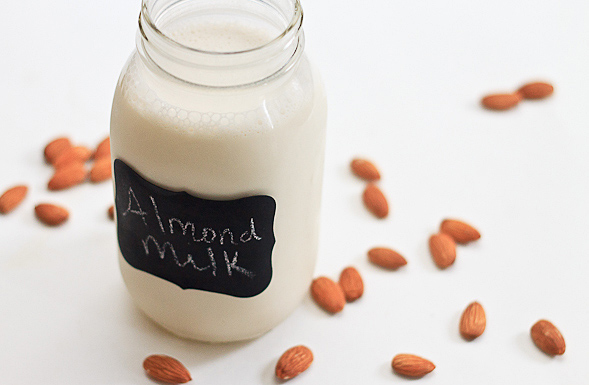 In my mind, almond milk is the best dairy alternative there is. When prepared the right way it is creamy and sweet with a slight nutty flavor that's not overpowering. I love drinking it on its own or added to almost anything instead of cow's milk including cereal, muesli, tea, and shakes. And the leftover almond pulp can be used for delicious, gluten-free baking: check out my Vegan & Gluten-Free Almond Cookies.

The health benefits of almonds are plentiful and well documented. Especially for vegans, almond milk is a delicious alternative to dairy milk. Personally, I truly enjoy the taste and like to eat a balanced diet and almond milk is my go-to product whenever I want to lay off animal products.

A Few Tips on How to Make Almond Milk
If possible, use a good blender (I use BlendTec), otherwise you may not achieve the desired consistency. You can try soaking the almonds for at least 4 hours to soften them
Blanch the almonds before blending. Throwing them in boiling water for 1-2 minutes is enough to be able to remove the skins

Add 1 or 2 dates for extra sweetness and a little vanilla extract for the best almond milk you've ever tasted
Straining the milk through a nut milk bag, fine mesh strainer, or layers of cheesecloth is helpful to remove any remaining nut particles. Some people strain their milk 2 or 3 times

Refrigerate almond milk and use within a few days (no more than a week)


Click for recipe…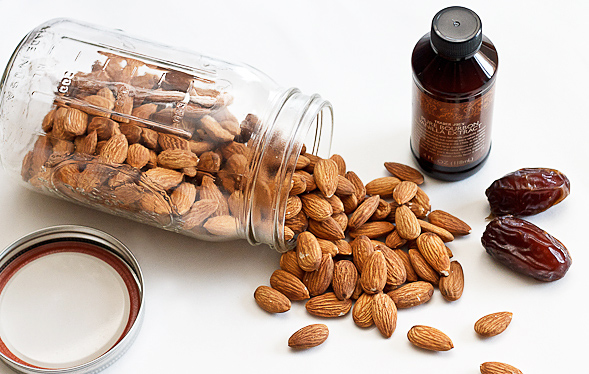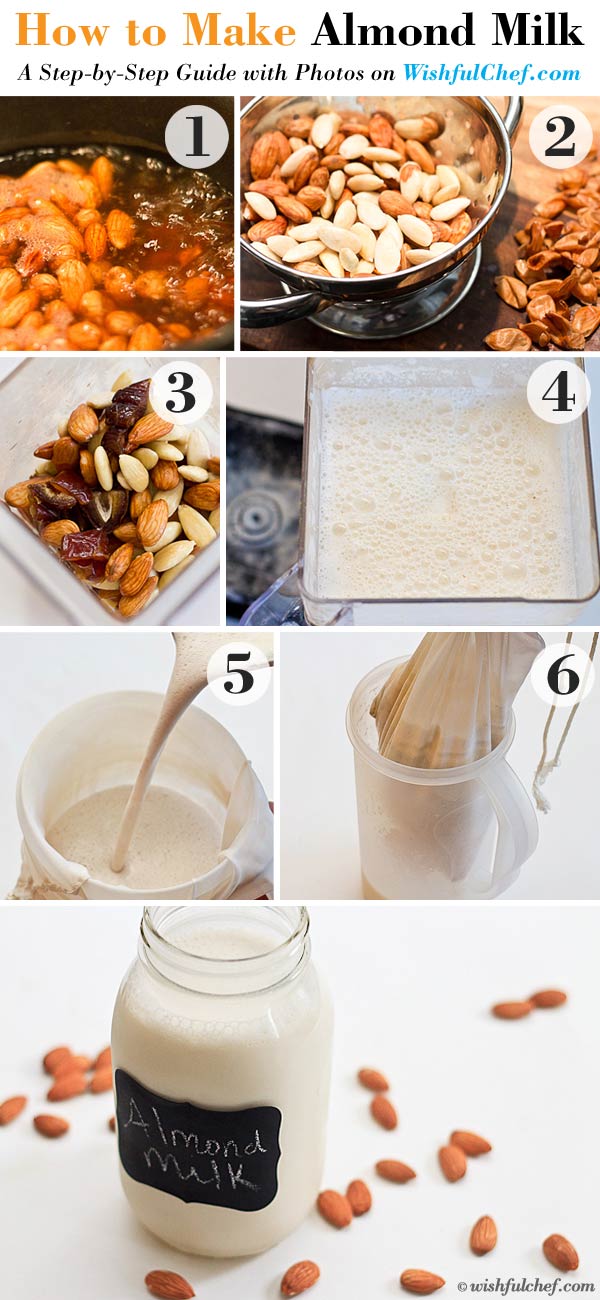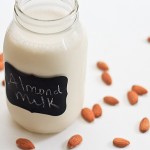 Almond Milk Recipe
1 cup
almonds
1-2
dates, chopped
a splash of
vanilla
4 cups
water
Boil a pot of water (enough to cover the almonds). Pour almonds in the boiling water and cook for 1-2 minutes then drain. Remove skins from the almonds (I typically only do this for about half of the almonds as this gives me a texture I like).
Place almonds, dates, vanilla and water into your blender and blend on the highest speed until the mixture becomes creamy and thick. Prepare a container (pitcher, jar or wide-mouth container) and place a mesh nut milk bag or fine mesh strainer inside and pour mixture in to strain. I hang my bag up and let it slowly strain, then at the end squeeze out the milk with my hands. Refrigerate the almond milk for up to a week.
Total Time: 15 minutes
Yield: 4 cups


print recipe
[if you enjoyed this post, please sign up for my newsletter to get the latest recipes]