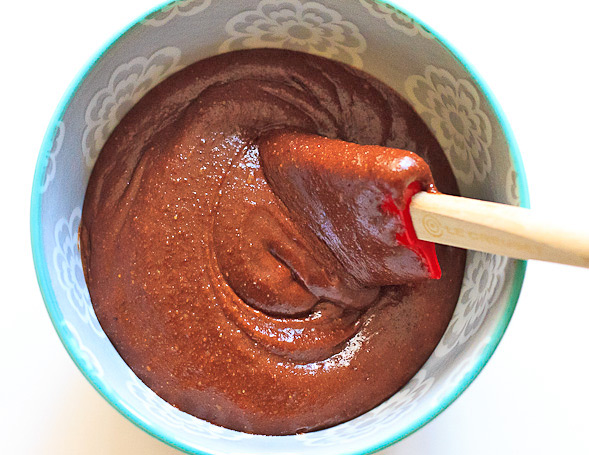 One of my biggest weaknesses has to be the the chocolatey hazelnut spread Nutella. It's so good I could just eat it right out of the container (and often do!). Today, I needed a good amount for a dessert I was making but didn't have enough. Luckily there are many homemade Nutella recipes out there, so I made my own for the first time!

My version is adapted from a recipe by David Lebovitz. Instead of using chopped chocolate, I swapped in some unsweetened cocoa powder. Since the cocoa doesn't contain sugar, I used agave nectar to sweeten things up. And to make the spread shiny and extra smooth, I mixed in some coconut oil, but vegetable oil should work as well.

Click for recipe…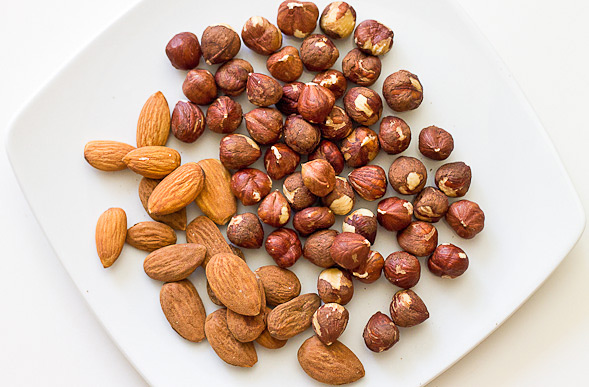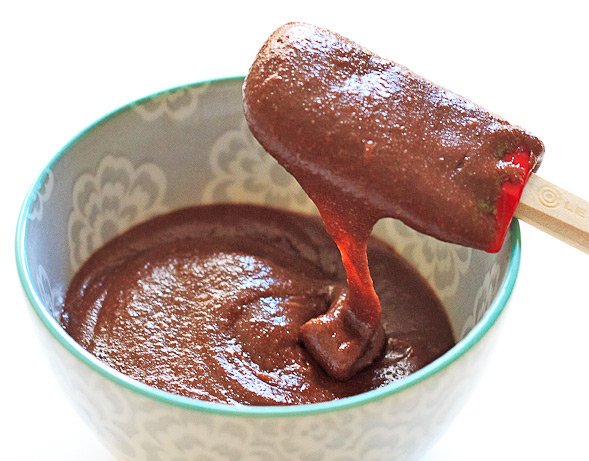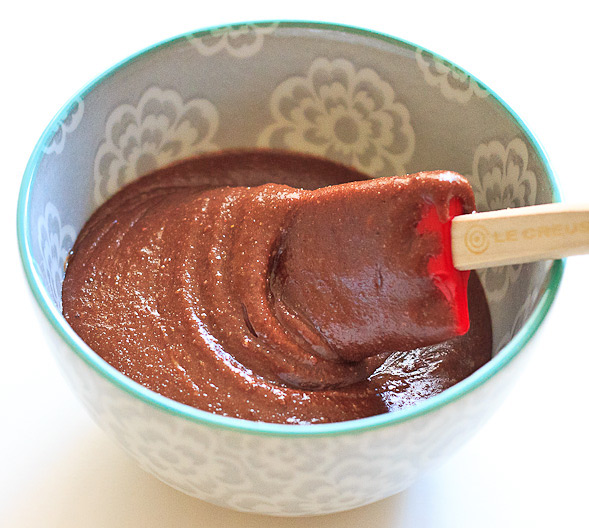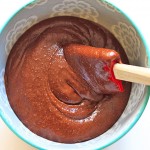 Homemade Nutella with Hazelnuts and Almonds
1 1/2 cup
hazelnuts
1/3 cup
whole almonds
1/4 cup
cocoa powder
1/4 cup
agave nectar or maple syrup
1 tablespoon
coconut oil
a pinch of
salt
1/2 cup
milk
Preheat oven to 350° F. Spread almonds and hazelnuts on a baking sheet and toast for 10-15 minutes, until hazelnuts have browned.
When nuts have toasted, place warm hazelnuts on a kitchen towel or paper towel. Remove the skins from the hazelnuts and rub them with the towel to loosen up. Not all skins will come off, just remove as much as you can.
In a food processor or powerful blender, grind the warm nuts until smooth and make a paste. Then add the rest of the ingredients and blend until smooth and creamy, or desired consistency. Store in a container in the fridge for up to a week.
Total Time: 30 minutes
Yield: makes about 2 cups


print recipe
[Sign up for my newsletter or follow me on facebook / twitter to get new recipes]