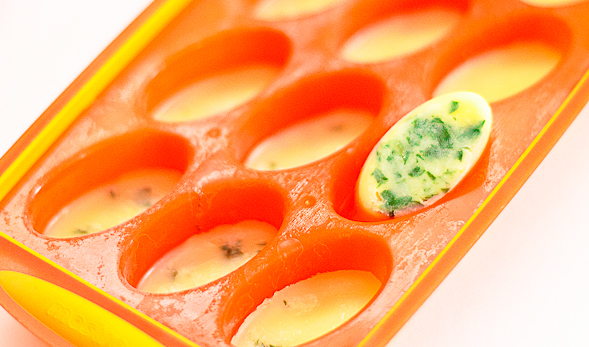 Homemade herbed butter is one of the easiest and most satisfying condiments to make. You can use most herbs (try rosemary, basil, parsley) and store it in the freezer or fridge until it's ready to be used. The ice cube shapes make it readily available in your cooking and there are endless possibilities to use your herb butter (read below).


10 Ways to Use your Homemade Herb Garlic Butter Cubes:
Spread onto crusty bread
Bake with some roasted vegetables
Saute it in a pot along with onions before adding in main ingredients

Use on bread before you assemble an open-faced sandwich or French tartine
Serve on top of creamy mashed potatoes
Halfway into cooking, place a piece of herbed butter on top of your baked chicken
Mix into tomato sauce to counter the acidity
Saute with your favorite pasta dish
Melt it onto vegetables, like green beans or edamame

Click for recipe…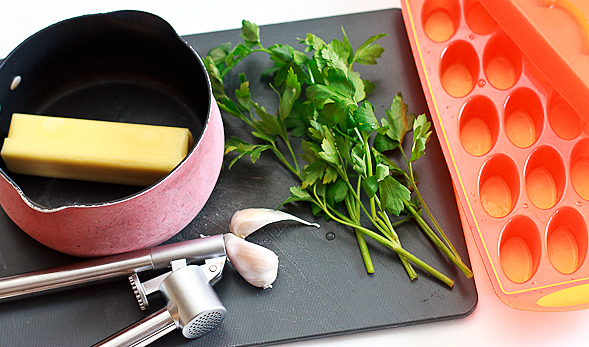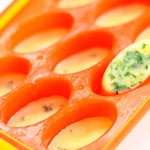 Herbed Garlic Butter Recipe
1-2 sticks
of butter (I used one stick and filled the ice cube molds halfway)
1-2 tablespoons
parsley, chopped
3-4
garlic cloves, crushed

On low heat, melt a stick of butter into a small pan. In the meantime, finely chop the parsley and crush the garlic cloves. Mix into the melted butter for about 5 minutes and pour mixture into ice cube trays. Store in the refrigerator for about a week or in the freezer for longer.

Total Time: 10 minutes
Yield: Makes 12-16 cubes


print recipe
[if you enjoyed this post, please sign up for my newsletter to get the latest recipes]