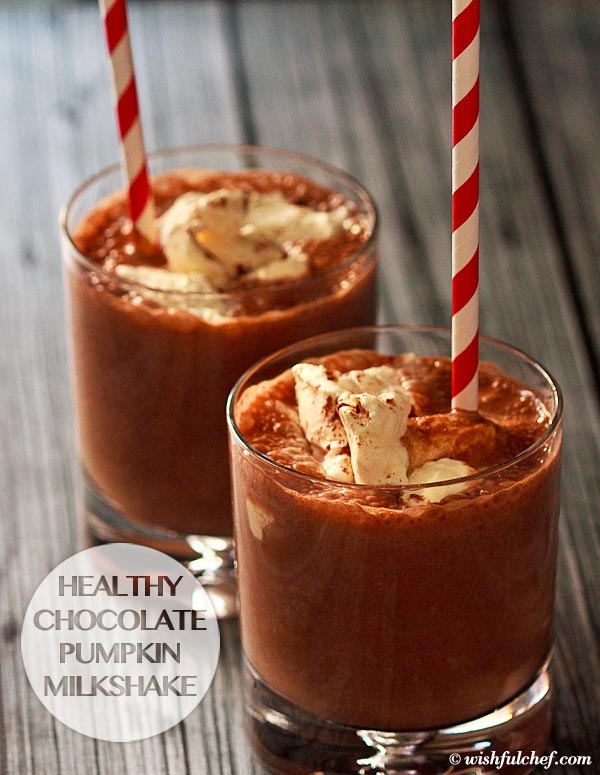 So my pumpkin recipe galore is still going strong! Check out my other recipes here and here. This afternoon I had a chocolate craving and decided to whip up something quick with a little leftover pumpkin puree. A chocolate milkshake sounded perfect. To get this shake thick and creamy I added in some guar gum, a natural thickening agent available at health food stores or online.

This recipe is adapted from Serious Eats. Theirs uses ice cream but I wanted to keep things a little healthier. So I mixed in some almond milk, agave nectar and then topped it off with fall spices for an added kick.

Click for recipe…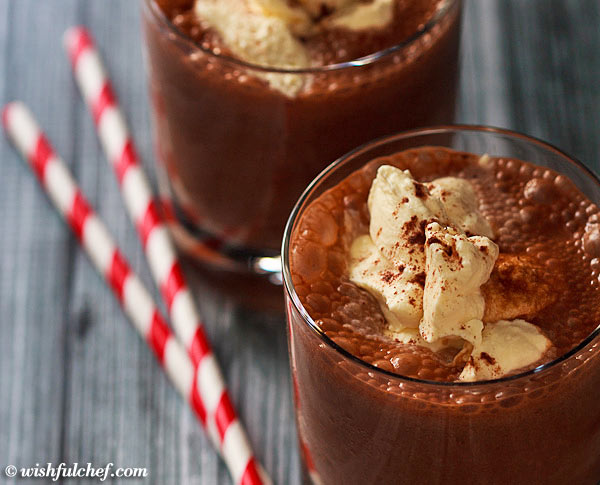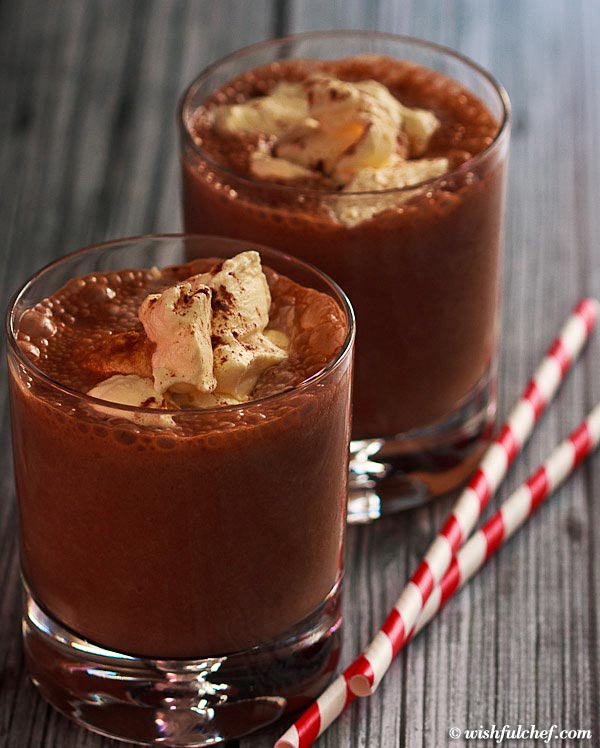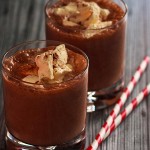 Healthy Chocolate Pumpkin Milkshake
2 cups

almond milk

, melted

1/3 cup

pumpkin puree

1/2 teaspoon

ground cinnamon

1/4 teaspoon

ground ginger

2 tablespoons

agave nectar

, or to taste

2 tablespoons

cocoa powder

1/2 teaspoon

guar gum

, or to taste

1 1/2 cups

ice

a dollop of

whipped cream

, for topping (optional)
Add all of the ingredients to a blender and pulse until smooth. Serve in glasses and garnish with whipped cream and cocoa powder or ground cinnamon if desired.
Total Time: 5 minutes
Yield: serves 2


print recipe
[if you enjoyed this post, please sign up for my newsletter to get the latest recipes]