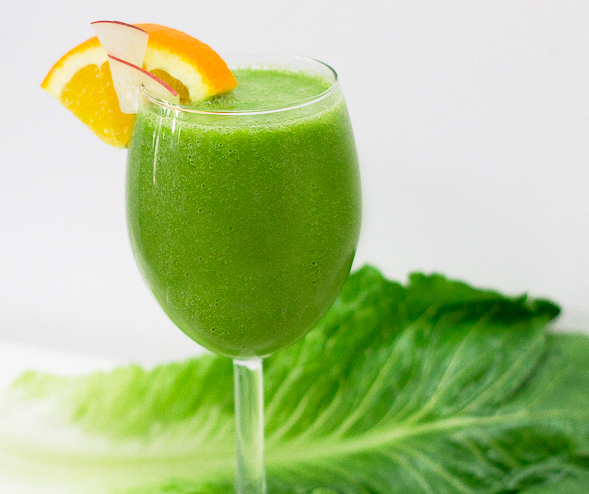 I just came back from vacation and haven't had a green smoothie in a week. The only alternative was store bought smoothies which just don't compare to freshly made ones. So I came up with a basic smoothie recipe which relies on juicy whole oranges, a white peach (including skin) and fresh romaine lettuce leaves.

As with most green smoothies, I didn't have to juice the oranges or peel the peach which saves time and keeps all of the nutrients. The color is a vibrant green but it sure doesn't taste like what you'd expect. The flavor is refreshing and tastes more like a fruit smoothie.


Click for recipe…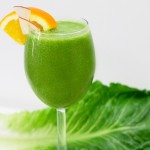 Peach, Orange, and Romaine Smoothie Recipe
2

oranges

, peeled and chopped
1

white peach

, pitted and chopped
4-6 large

romaine lettuce

leaves
1 cup
ice
Peel oranges with a knife and cut into pieces. Cut peach in half, discard pit and chop. Add oranges to blender, followed by peaches, romaine and ice. Blend on high until smooth.

Total Time: 10 minutes
Yield: 4 cups


print recipe
[For more information on why I love green smoothies, please read my introductory post here]