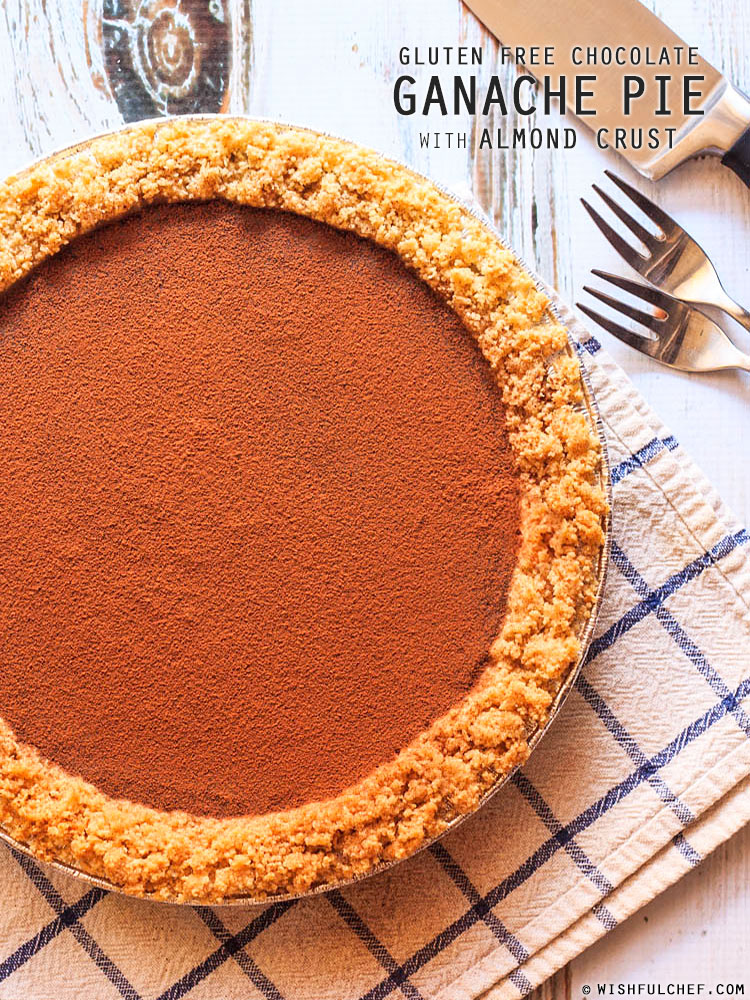 Valentine's Day is only a week away and if you want to prepare a real treat for your loved one, look no further. Nothing says "I love you" better than chocolate, rich and dark chocolate! This is my first chocolate ganache pie and it is fantastic. And the ingredients are wonderful: grain free almond meal (I used Bob's Red Mill), dark chocolate, coconut oil and almond milk.

This recipe is adapted from Bakeaholic Mama. I made my ganache mixture a bit healthier by adding in almond milk, but use 100% cream if you don't have any.
A word of caution: This is a rich dessert for true chocolate lovers, and I suggest serving it with a nice dollop of whipped cream or a scoop of vanilla ice cream.

Click for recipe…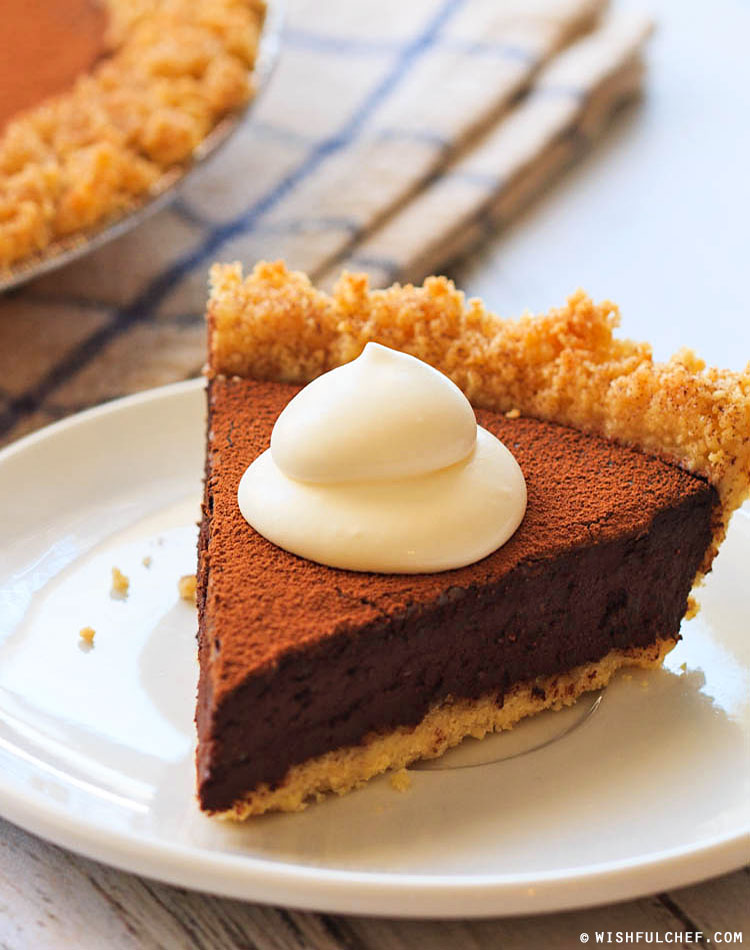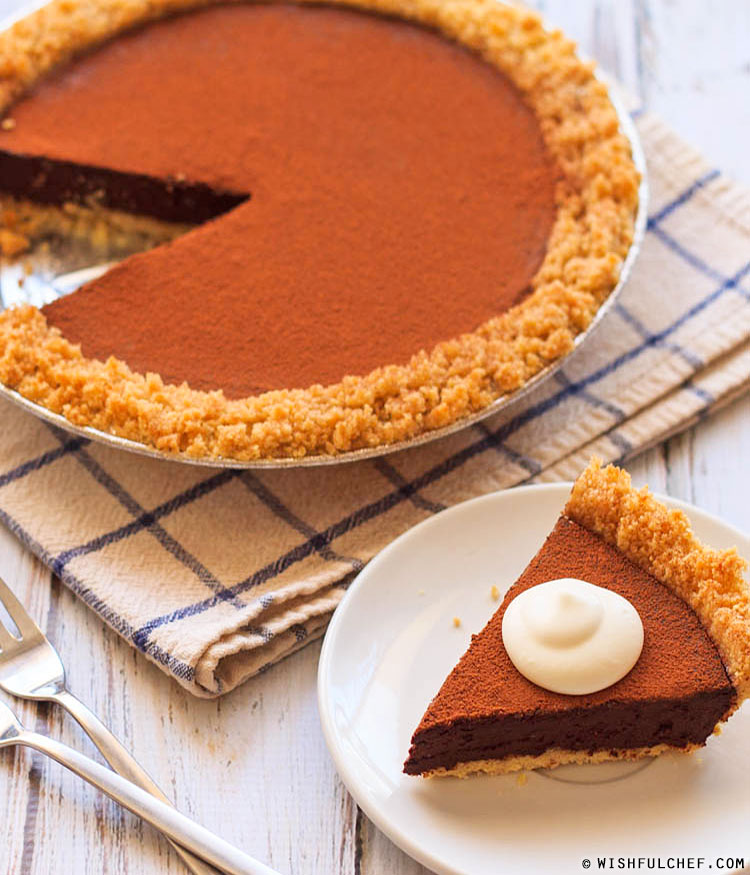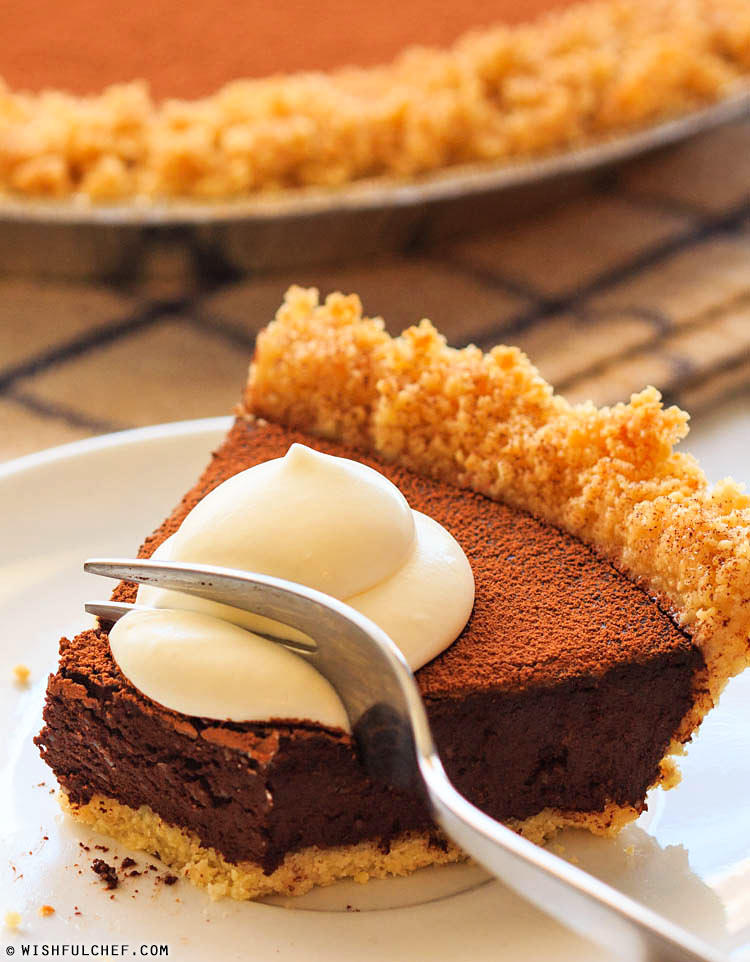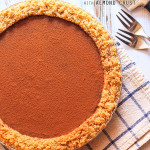 Gluten Free Chocolate Ganache Pie with Almond Crust
1 1/2 cups

almond meal

3 tablespoons

melted coconut oil

2 tablespoons

sugar or preferred sweetener

2 cups

dark chocolate chips

1/2 cup

almond milk

1/2 cup

heavy cream

1/4 teaspoon

salt

cocoa powder for serving

whipped cream for serving
Preheat oven to 350°F. Mix the almond meal, coconut oil and sugar in a pie pan and pat down with a small ramekin or your fingers. Bake for 8-10 minutes until the crust is golden brown, then set aside.
For the ganache, add the chocolate chips, almond milk, cream and salt to a medium-sized sauce pan. Whisk over medium heat until the chocolate has melted and mixture is smooth.
Pour ganache into the almond crusted pie pan. Cool the pie in the fridge for at least 2 hours or until chocolate has set. Serve with a dusting of cocoa powder and a dollop whipped cream.
Total Time: 25 minutes, plus cooling time
Yield: 4-6 servings


print recipe
Note: This post contains affiliate links
[if you enjoyed this post, please sign up for my newsletter to get the latest recipes]