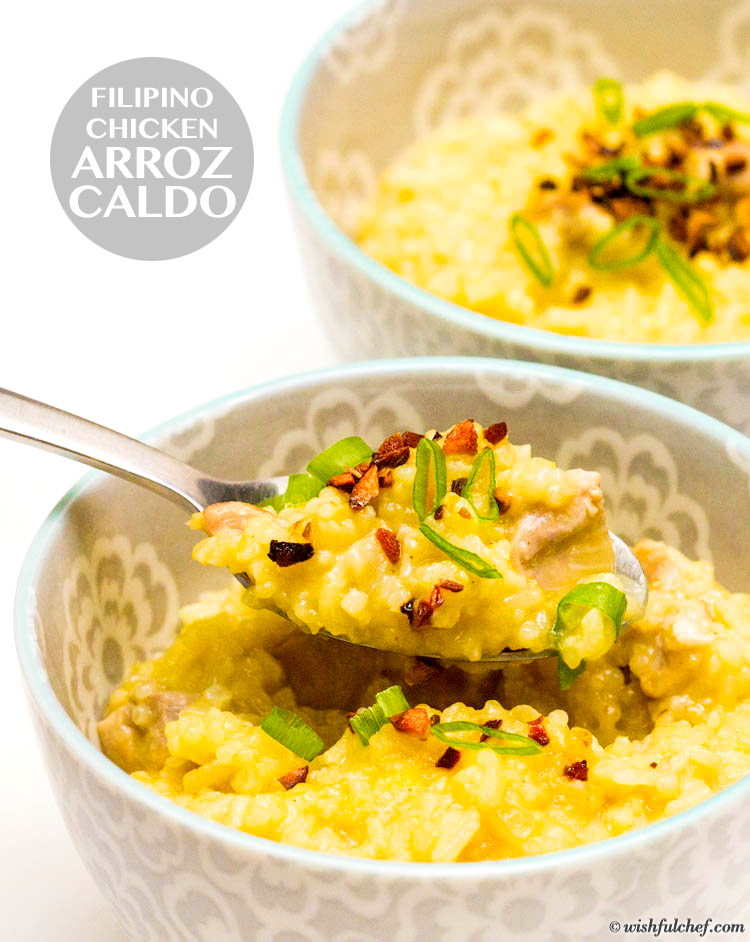 Arroz caldo, translated to "rice soup" in Spanish, is a staple in Filipino households, especially during Christmas and the colder months. The term 'congee' is used for this dish throughout many Asian countries. There are many different variations depending on what region of the Philippines you're in, but wherever you are arroz caldo is always a simple yet comforting one-pot meal in a bowl.

Filipinos like to serve this with fried garlic, scallions, soy or fish sauce and a wedge of calamansi. If you can't find calamansi, lime will work fine. For a special Spanish twist (and a beautiful golden yellow hue), I added a little saffron as well. Add some water when reheating since it thickens over time.

Click for recipe…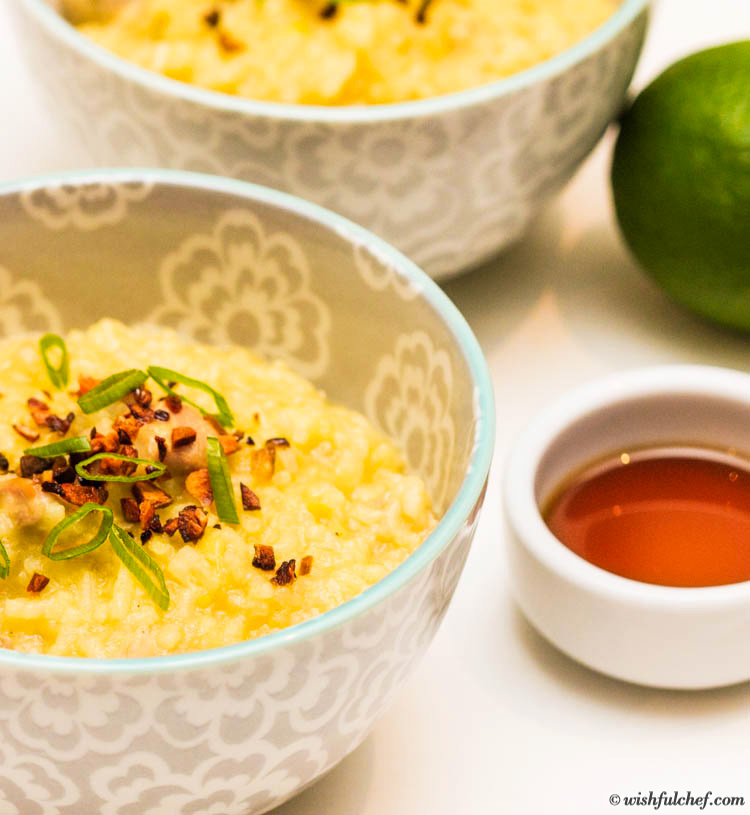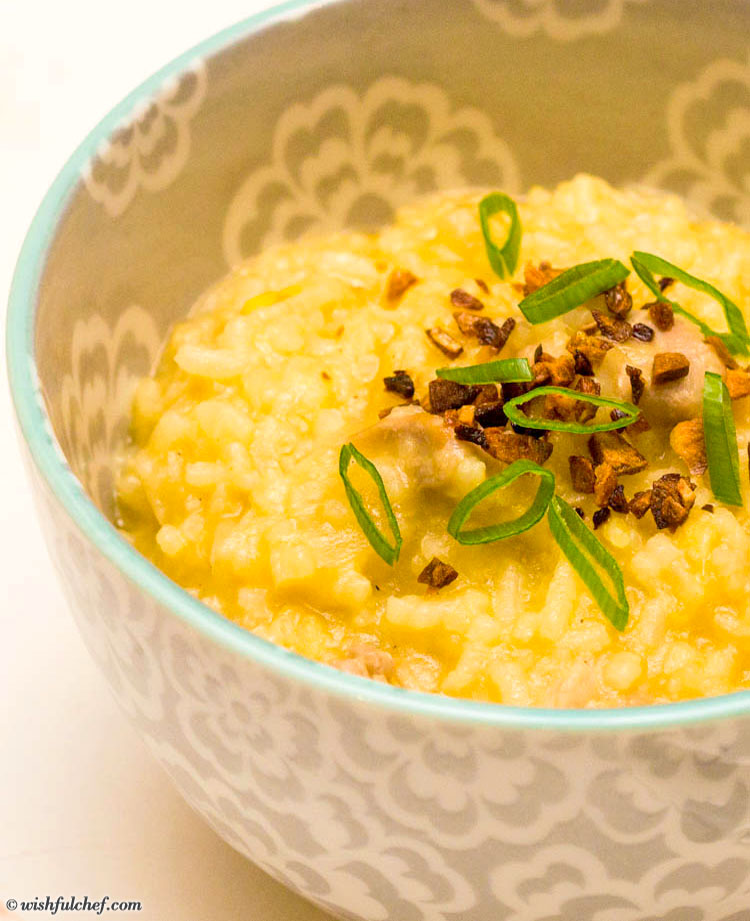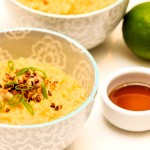 Filipino Chicken Arroz Caldo
2 tablespoons

vegetable oil

3

garlic cloves, diced

1 1-inch piece of

fresh ginger, peeled and diced (plus 4-6 round slices)

1 small

onion or shallot, diced

a pinch of

saffron

1 pound of

boneless skinless chicken thighs, cut into 1-inch pieces

1 cup

jasmine rice

5-6 cups

low-sodium chicken stock or water

2 tablespoons

fish sauce or salt, or to taste

2 sprigs

spring onions, thinly sliced for garnish

2 small

limes or calamansi
In a pot, sauté garlic in oil over medium heat and cook until golden brown and crisp, for about 2-3 minutes. Transfer garlic on a paper towel to drain; set aside.
Add ginger, onion and saffron to the pot and cook until translucent, about 3 minutes. Stir in the pieces of chicken and brown for 5-6 minutes. Add rice, chicken stock and fish sauce or salt. Cover and bring to a slight boil, then simmer over low heat. Simmer until the chicken and rice are cooked through, stirring frequently, about 25-35 minutes. Add more stock or water depending on how thick you want it.
Serve the porridge into bowls and top with the crispy fried garlic, spring onion, lime (or calamansi) juice and fish sauce on the side.
Total Time: 60 minutes
Yield: 6-8 servings


print recipe
[if you enjoyed this post, please sign up for my newsletter to get the latest recipes]