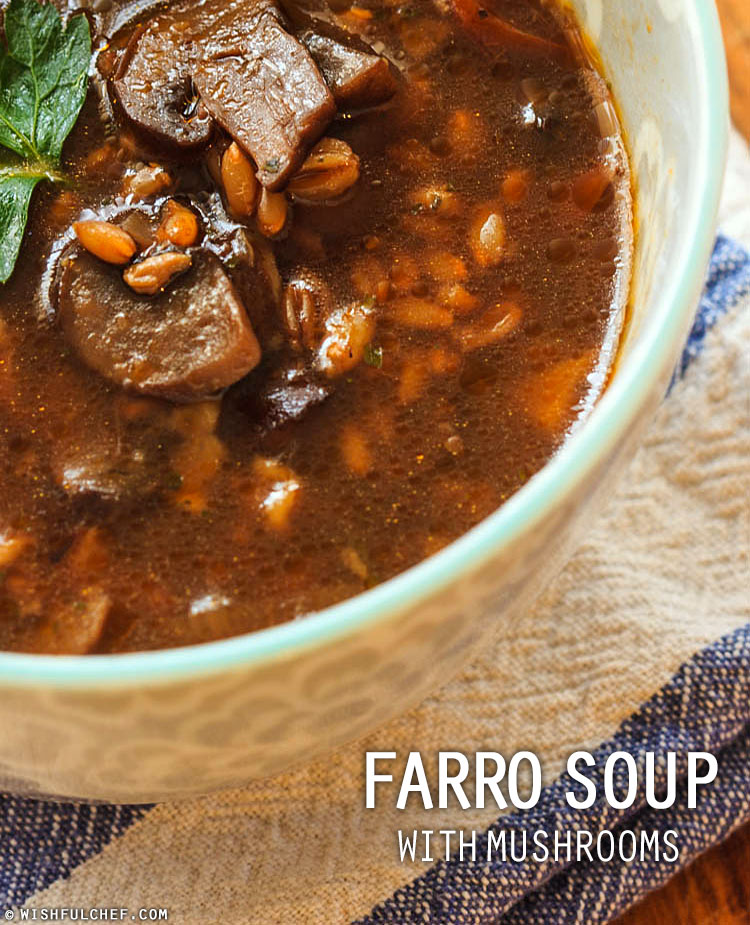 This soup may not look or sound like anything special but WOW. It's honestly one of my favorite soup recipes I've made by far! It's packed with so much bold flavor you don't even need to add any special garnishes. I mixed in some mushrooms, potatoes and farro, perfect for a hearty meal.

This recipe is adapted from Smitten Kitchen. I substituted chopped potatoes for carrots giving it a bit of a thicker consistency. Serve this soup next to a serving of lasagna roll-ups.

Click for recipe…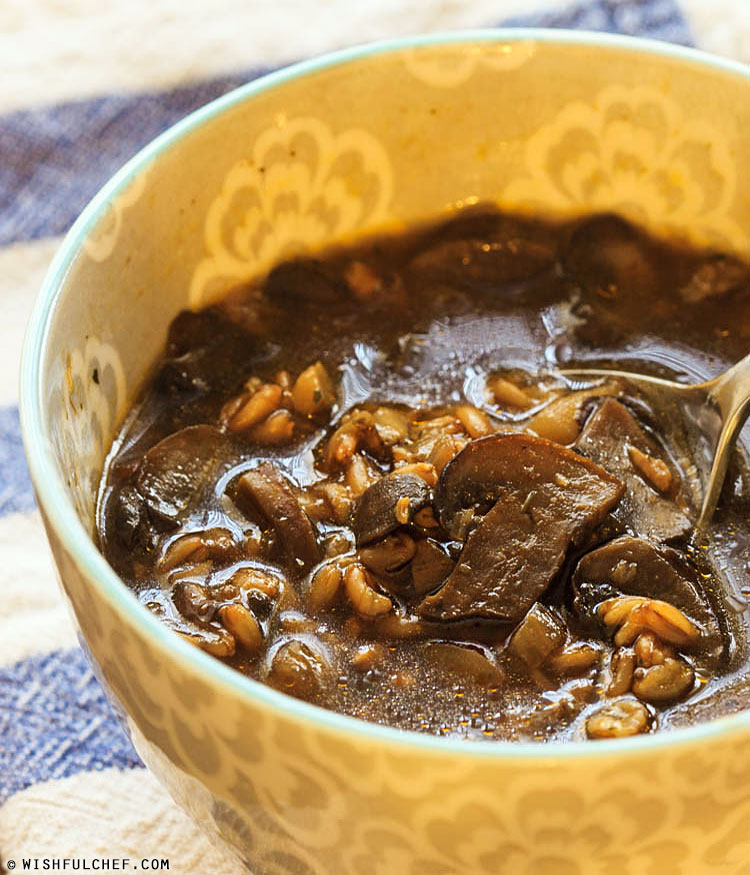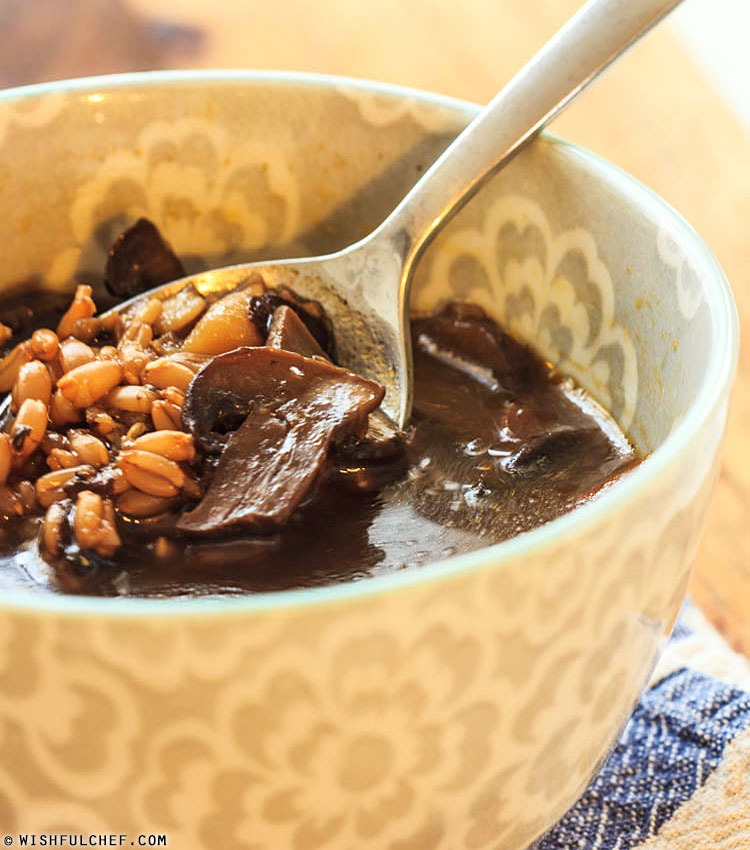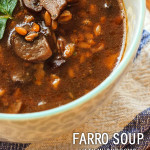 Farro Mushroom Soup
1/3 cup

dried porcini mushrooms

2 tablespoons

olive oil

1

shallot, chopped

1 medium

potato, chopped

1 pound

crimini mushrooms, sliced

1/4 cup

cherry tomatoes, halved

1/2 cup

farro, rinsed

6 cups

beef broth (or vegetable for vegetarian)

1/4 cup

dry sherry

1 tablespoon

balsamic vinegar

salt and pepper, to taste
In a bowl, cover dried porcini mushrooms with a cup of boiling water and set aside for about 20 minutes. Remove from bowl and finely chop the mushrooms; reserve soaking liquid. Slice crimini mushrooms and set aside.
In a pot, heat oil and sauté shallot and potatoes over medium heat until onions soften, for 10-15 minutes. Add garlic and sauté for a few seconds. Add sliced crimini mushrooms and cook until they begin to release liquid, 7-10 minutes. Stir in tomatoes, then raise heat and add the farro and sauté for 2-3 minutes. Stir in broth and sherry.
Add reserved porcini liquid and porcini mushrooms to the pot. Season with salt and pepper and simmer for about 40 minutes, until barley becomes tender. Stir in balsamic vinegar; then adjust seasonings and serve.
Total Time: 60 minutes
Yield: makes 4-6 servings


print recipe
[if you enjoyed this post, please sign up for my newsletter to get the latest recipes]