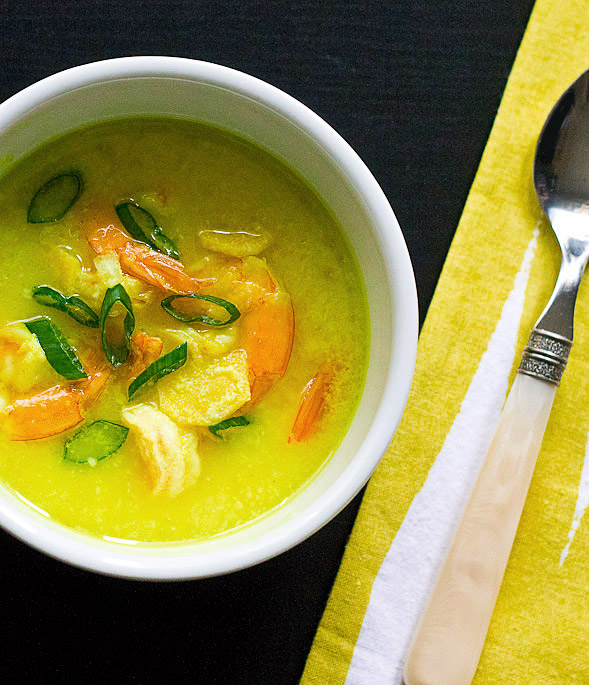 If you're feeling a bit under the weather like so many people this time of year, a comforting hot soup always helps. I usually make a simple chicken noodle soup, but wanted to try something new. I ended up with a creamy coconut soup, similar to the Thai classic Tom Ka Gai. So if you've always wanted to taste this iconic Thai dish, try out this quick alternative!

The bright yellow-orange hue comes from the turmeric, perfect to brighten up a cold day. The flavors in this soup are so well balanced by the creamy coconut milk and tart lime juice. Instead of salt, I prefer using Thai fish sauce, but no worries if you want to stick to regular salt.

Click for recipe…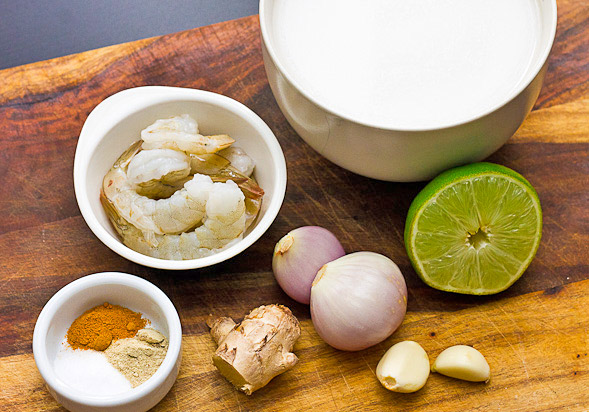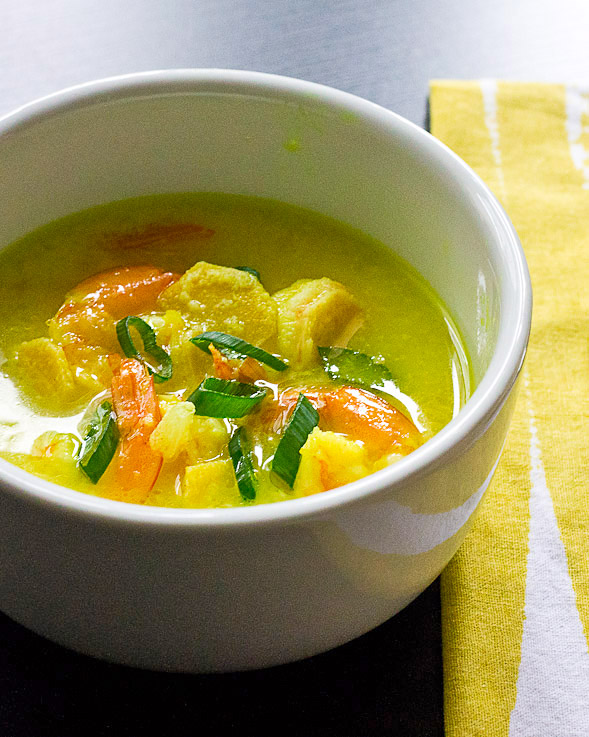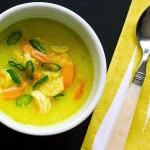 Easy Coconut Soup with Shrimp

1 teaspoon
oil
4-6 ounces
shrimp, peeled and deveined
2 cloves
garlic, minced
1
shallot, minced
1-inch
ginger, peeled and sliced
2 cups
coconut milk
1/2
lime, juiced
1/4 teaspoon
turmeric powder
1/2 teaspoon

fish sauce or salt

(or to taste)
1/4 teaspoon
ground white pepper
scallions, for garnish

(optional)
In a small pot, add oil and saute shallot, garlic and ginger for 2-3 minutes. Stir in turmeric and cook for a minute. Add coconut milk and bring to a simmer, then add shrimp, fish sauce (or salt) and white pepper. Cook for 5-6 minutes, or until shrimp is cooked.
Turn heat off and stir in lime juice. Garnish with scallions.
Total Time: 25 minutes
Yield: makes 2 servings


print recipe
[if you enjoyed this post, please sign up for my newsletter to get the latest recipes]